Asbestos Exposure on Military and Commercial Shipyards
From WWII to the Vietnam War, Navy and commercial shipyards across the country used large amounts of asbestos to build vessels and submarines. Shipyard workers and Navy service members encountered dangerous levels of asbestos that made their jobs among the most at-risk occupations for mesothelioma and asbestos-related lung cancer.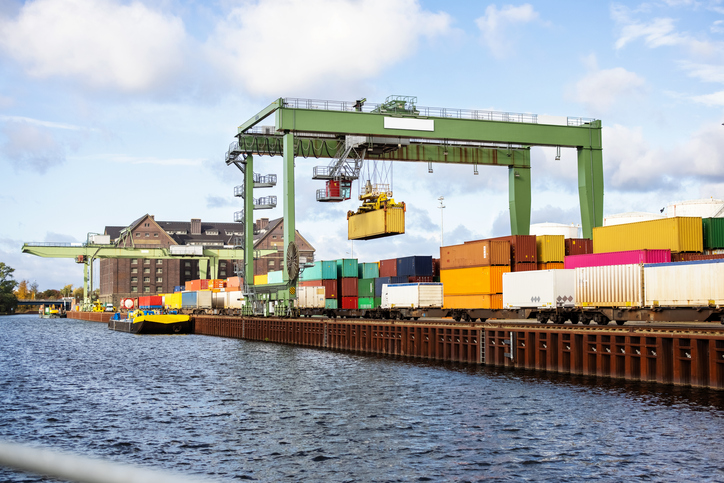 Did Military Shipyards Contain Asbestos?
Asbestos is a type of material made from mineral fibers that can be found in a variety of areas throughout and around military shipyards. Asbestos was used as insulation and wrapped around boiler piping to prevent fires and other combustible accidents. Between 1930 and 1960, its use was prevalent in military shipyards due to its fire-retardant properties.
Dating back thousands of years ago, people began using asbestos in clothing and other textiles. By the late 1800s, companies began manufacturing the toxin into building materials and other products. By WWI, the military began building ships and barracks filled with asbestos. Unfortunately, the toxin can also cause devastating diseases like mesothelioma and lung cancer if released into airborne particles. Treatment options for mesothelioma are available but limited.
The majority of veterans diagnosed with an asbestos-related disease were first exposed while serving in certain occupations, including:
Automotive mechanic
Carpentry
Cement work
Construction
Demolition
Flooring installation
Insulation work
Manufacturing
Mining or milling
Roofing installation
Shipyard work
While Navy veterans were most commonly exposed, veterans of any branch of the military risked coming into contact with asbestos at the time of service. Military ships once contained tons of it in piping systems, electrical cables, thermal insulation, and in certain fireproof clothing. Poor ventilation aboard ships exposed Navy personnel to high concentrations of airborne asbestos fibers. By the 1980s, hundreds of active ships needed to undergo asbestos abatement.
Veterans who more recently served in Iraq or Afghanistan risked coming into contact with the carcinogen. Demolished asbestos-containing buildings caused public health hazards as thousands of soldiers inhaled or ingested dust from crumbling structures. Additionally, the use of burn pits in military operations in Iraq, Afghanistan, and other countries has been linked to cancer.
The U.S. military was once one of the largest consumers of asbestos. If you're a veteran, let us assess your exposure risks.
Evaluate My Case
How Veterans on Shipyards Were Affected
While the Navy and other branches of the military used asbestos onboard their ships for insulation, shipyards were primary locations where U.S. veterans encountered it in the workplace. Individuals who served may be at a higher risk for developing mesothelioma, according to a few risk factors, including the branch of service, length of service, and occupation during service.
Many veterans who served at shipyards became affected by asbestos outside of the military. Many military jobs lead to opportunities in the civilian sector. Veterans commonly performed similar work after leaving the military. A wide range of occupations involved working around the fibrous mineral. Many positions today still put workers at risk. For instance, asbestos-related diseases are higher in certain industries, including:
Aviation and auto mechanics
Boiler operators
Construction
Electricians
Mining
Railroad workers
Refineries
Shipyards and longshoring
Legal financial assistance is available to compensate veterans who developed an asbestos-related disease as a result of their service. A qualified attorney can help you and your family make a legal claim against the responsible company or companies that manufactured the toxin into everyday products.
Employees working on Navy vessels had a high probability of encountering asbestos, either in the vessel itself or in items used to construct it. Shipyard personnel were often subcontractors who didn't receive proper training or protective equipment; they also worked with building materials containing the toxin.
East Coast Shipyards Affected by Asbestos
East Coast shipyards that operated throughout the 20th century commonly contained asbestos. The entire Atlantic Coast once served as an economic powerhouse for the shipyard trade. As a result, thousands of veterans experienced significant exposure to the carcinogen and later developed mesothelioma. Shipyard workers and veterans also risk developing other diseases, including asbestosis or lung cancer.
Certain states contained large shipyards that used significant amounts of the toxin. Exposure at shipyards occurred at many large Navy bases and commercial shipping facilities along the Atlantic coast. It was common for veterans to work at commercial shipyards following their service. Of the hundreds of vessels built with asbestos, thousands of veterans came into contact with it for decades.
Portsmouth Naval Shipyard: The Portsmouth Naval Shipyard, located in Kittery, Maine, served as a shipyard for repairing and constructing naval vessels.
Asbestos Exposure Risks at New York Shipyards
With over one hundred miles of shorelines and two Great Lakes, companies in New York and the military built several shipyards over the last few centuries. Asbestos exposure risks were not limited to workers who built or repaired ships; service members also faced potential exposure in Navy shipyard facilities. The largest of these locations was in New York City, which had a large military presence with several commercial shipyards.
Bethlehem Steel in Staten Island was established in 1895 and quickly began producing asbestos-containing ships. By World War II, the yard expanded operations and began building vessels up to 516 feet. Up to 12,000 shipyard workers were employed at the shipyard at one point. By the time the Staten Island shipyard ended operations in 1960, thousands of civilian employees and military personnel were exposed to asbestos.
New York's first shipyard, The Brooklyn Shipyard, began operation in 1801. The shipyard occupied numerous buildings until the 1960s and, at one point, had employed over 70,000 people at once. The Brooklyn Naval Shipyard, also known as the New York Naval Shipyard, eventually became a primary producer of battleships in the United States. For decades, reports of asbestos exposure occurred at the site's pipe shop, boiler shop, power plant, shipways, and dry docks.
The New York Shipbuilding Corporation began operations in 1899 and closed in 1968. While operating, the shipyard completed more than 500 vessels for the Navy, Marines, and Coast Guard. Most ships contained asbestos at the time, exposing thousands of workers and veterans.
Florida Shipyards With Asbestos Products
The ample coastline along the Sunshine State hosts various ship-based industries, including Navy ports and commercial ports. Both civilians and servicemen worked at shipyards where confirmed asbestos exposure occurred.
The Pensacola Naval Air Station is a shipyard in Pensacola, Florida, and an active Navy operations and maintenance provider of naval weapons and aircraft. The complex also includes military housing, training, and support facilities. In the 1970s and 1980s, the U.S. Environmental Protection Agency (EPA) found contamination in groundwater, surface water, solids, and sediments. Contaminated areas contained asbestos and other hazardous materials, including radioactive waste and lead. The EPA has continued to clean up the site as recently as 2017.
The Tampa Bay Shipbuilding Company operated from 1917 to 1948. The shipyard constructed hundreds of ships, mostly around WWI and WWII. The shipyard did use asbestos throughout ship components, resulting in many workers and veterans being at risk.
Veterans living in Florida with mesothelioma can access healthcare through the Veterans Affairs network. The Orlando VA Medical Center provides care for over 100,000 veterans in Florida. Mesothelioma patients can receive primary care and other treatment options at the facility.
Learn about applying for or managing VA benefits, including tips for e-benefits when filing online.
Read More
West Coast Shipyards Affected by Asbestos
The Pacific Coast is a leader in the shipyard industry. Significant use of asbestos use at West Coast shipyards occurred during the World Wars, but maintenance of ships containing the toxin continued into the 21st century.
California Shipyards
The long state of California contains plentiful deposits of natural asbestos and hundreds of miles of coastline. The convenient combination of the two led to significant use of the toxin at shipyards. Eventually, California became the No. 1 top state for mesothelioma and asbestosis deaths. Veterans exposed to asbestos at California shipyards should take additional steps in screening for cancer.
The Long Beach Naval Shipyard began operations in 1948 under the name Terminal Island Naval Shipyard and the U.S. Naval Dry Docks, Roosevelt Base, California. The facility changed its name to Long Beach Naval Shipyard in 1997. During WWII, the dry docks built and repaired damaged tankers, cargo ships, destroyers, and troop transports. One study found at least 1,000 workers had asbestos fibers in their lungs. The Navy released a report in 2010 explaining their process for eliminating asbestos at the complex.
The San Diego Naval Shipyard began operation in 1918. The California shipbuilding company once employed 14,000 workers. By WWII, the shipyard began repairing and maintaining over 5,000 ships, including destroyers and submarines. Asbestos remained at various sites of the shipyard up until the late-2000s when the Navy began restoring areas in 2009.
Other California shipyard sites responsible for asbestos exposure include:
Consolidated Steel Shipyard
Hunters Point Naval Shipyard
Moore Dry Dock
San Francisco Drydock
The West Los Angeles VA Medical Center provides treatment for nearly 100,000 veterans, including many who served in the Navy. Mesothelioma specialists like Dr. Robert Cameron work with patients to find the best treatment options to extend their lives and reduce symptoms. There's also a variety of locations within the Palo Alto Health Care System that offer treatment to veterans. Hunter's Point Naval Shipyard, previously known as the San Francisco Naval Shipyard, was also a prominent shipyard until 1994.
Cancer treatment at VA centers requires the ability to attain VA benefits. Generally, a veteran must provide proof of diagnosis, proof that asbestos exposure occurred while serving in the Military, and an honorable or other-than-honorable discharge. Veterans can use the DD214 form to verify military status and discharge.
Oregon Shipyard Chemical and Asbestos Dangers
Oregon's coastline became a prime location for shipyards. Many shipyards in the state used dangerous chemicals and toxins. Shipyards such as the Albina Shipyard, Dyer Shipyard, and Willamette Shipyard used asbestos through the 1970s and put veterans at risk.
Other Shipyards in the United States Affected by Asbestos
Shipyards across the United States were also affected by asbestos during the mandated use of the toxin while building ships during World War II. Recently, however, as many as 300 shipyards have actively repaired and decommissioned old ships from that time. 
The Puget Sound Naval Shipyard in Bremerton, Washington, became home to a large asbestos supply yard in 1953. Asbestos was also used in construction at private shipyards around Puget Sound. Meanwhile, workers at US Navy ships also encountered it on shoreside installations as well as on vessels. These ships were built using asbestos materials during World War II and later remodeled with insulation containing asbestos-containing products during repairs or refurbishments after 1947.
The Ingalls Shipyard in Pascagoula, Mississippi, was acquired in 1961 and expanded its facilities across the river. The shipyard peaked in 1977 and several soldiers and regular residents were exposed to asbestos, which was used years before.
The Charleston Naval Shipyard is located in South Carolina and is operated by the U.S. Navy. It has been linked to toxic asbestos exposure due to its high usage of fiber in ships and related products.
Todd Shipyards was founded in 1916 and was headquartered in Seattle, Washington. It was responsible for manufacturing manships from cargo to tankers.
Pearl Harbor Naval Shipyard, situated on the island of Oahu, Hawaii, is one of the most renowned military shipyards in American history. After the attack on Pearl Harbor on December 7, 1941, around 10,000 military personnel were exposed to dangerous substances such as mercury, hydrogen cyanide, and asbestos.
Throughout its nearly 140-year history, the Newport News Naval Shipyard has built over 800 ships and is currently the military's top builder.
Louisiana Shipyards With Asbestos Exposure
Louisiana shipyards were among those at high risk of asbestos exposure. The Avondale Shipyard in New Orleans used large amounts of asbestos products in its building materials. Veterans who worked at various Louisiana Shipyards, including the Higgins Shipyard and Bollinger Shipyards, could be at a higher risk for cancer.
Texas Shipyards With Asbestos Exposure
There were numerous shipyards in Texas with asbestos exposure. The largest and most famous was the Todd Shipyard in Galveston, which employed between 10,000 and 20,000 workers. The shipyard used over 7 million pounds of asbestos between 1947 and 1966.
Pennsylvania Shipyards With Asbestos Exposure
The asbestos industry in Pennsylvania was prevalent throughout the last century. The state contains natural deposits of the mineral, where the mining of it was once significant. Other industries, including the military, used extensive amounts. Pennsylvania shipyards with known asbestos exposure include:
Bethlehem Steel Shipyard
Penn Shipbuilding
Philadelphia Naval Shipyard
Key Highway Shipyard
Pennsylvania Shipyard
Sun Shipbuilding
Mesothelioma Attorneys For Navy Veterans
Veterans who worked on Navy vessels were some of the most frequently injured by asbestos. In fact, U.S. veterans make up 30 percent of all mesothelioma cases. Navy veterans face the highest risk of developing a disease from asbestos exposure. Help is available to veterans needing financial assistance through various legal options for mesothelioma.
Veterans or their family members diagnosed with a chronic disease caused by exposure to asbestos at shipyards could receive legal and financial aid by filing a claim against the company or companies responsible for manufacturing asbestos-containing products. Legal claims are filed against private companies, not the military. Patients can file a personal injury or wrongful death claim through an experienced asbestos or mesothelioma attorney to begin receiving compensation for medical bills, loss of income, and other financial hardships.