Bethlehem Steel Shipyard
The Bethlehem Steel Shipbuilding Company was one of the United States' largest shipbuilding corporations and was formed as a division of the Bethlehem Steel Company in 1905. Shipbuilding ceased in 1997, and the company declared bankruptcy in 2003. For decades, the shipyard was responsible to significant asbestos exposure.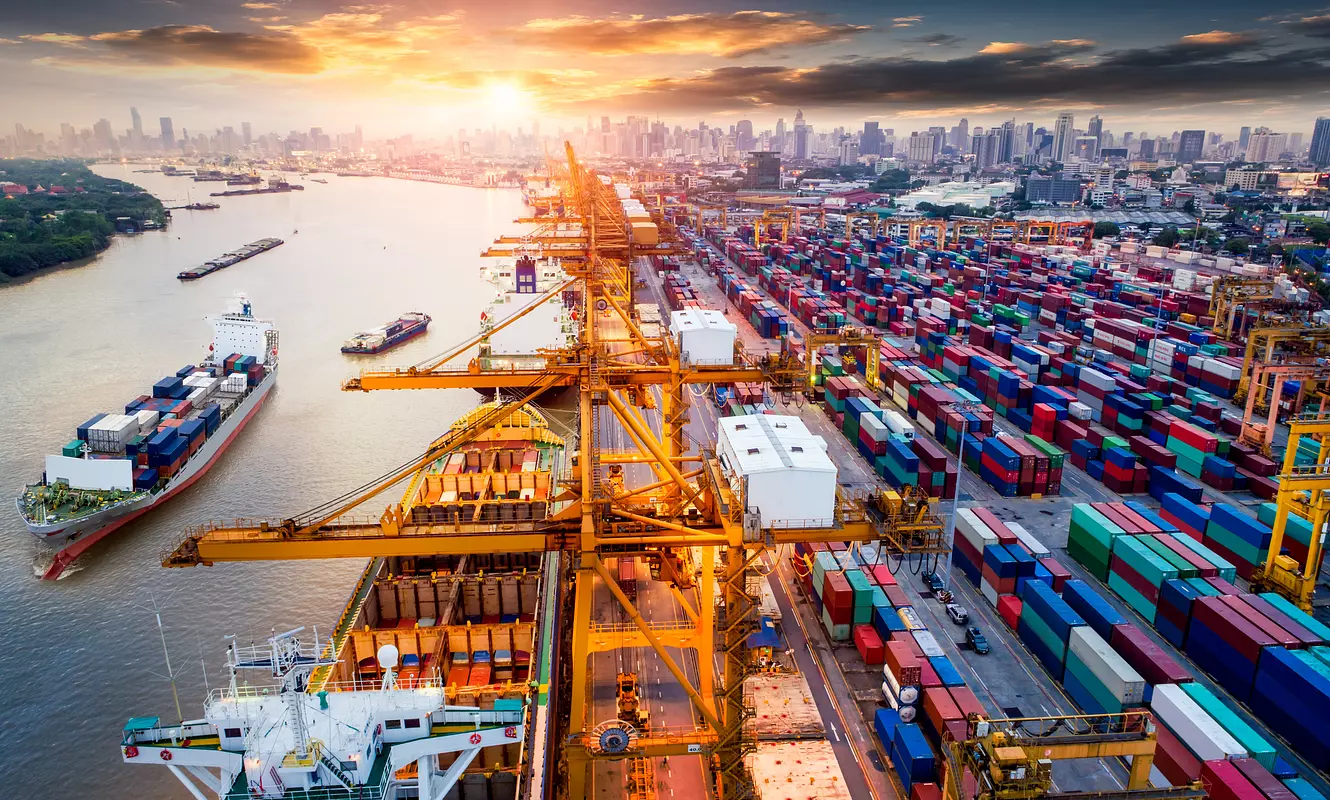 History of Bethlehem Steel Shipyard
The Bethlehem Steel Shipyard Company was among the largest shipbuilding and steel companies in the United States. The shipbuilding company operated at four major yards: Fore River, Sparrows Point, San Francisco, and Staten Island. Bethlehem Shipbuilding was created as a division of the Bethlehem Steel Corporation in 1905 after the Pennsylvania-based company began acquiring shipyards, including one in San Francisco previously operated by Union Iron Works.
Bethlehem Shipbuilding expanded significantly following the Emergency Shipbuilding program administered during World War II. The program supplied thousands of simple cargo ships for troops and materials. The large output during the war made Bethlehem Shipbuilding more profitable than any other shipyards in the United States. At one point, Bethlehem Shipbuilding Corporation operated 20 shipyards and created a variety of ships, including Coast Guard cutters.
Shipbuilding had previously been an occupation exclusive to men. The shortage of labor during World War II, however, required the industry to extend employment to women. Women who worked in factories and shipyards at the time represented the symbolic icon that was Rosie the Riveter.
Its headquarters moved to Sparrows Point, Maryland in 1964 before the company began closing its locations over the next few decades. In 1997, The Bethlehem Steel Shipyard division ceased shipbuilding to focus on steelmaking before declaring bankruptcy in 2003.
Related: New York's First Ship Building Yard
History of Asbestos Exposure at Bethlehem
The use of asbestos in shipyards in the United States has been well documented. Each Bethlehem Steel Shipyard was the site of asbestos exposure for many workers and residents. Asbestos is a naturally occurring mineral that was once widely used in various industrial and commercial applications. Exposure to asbestos can cause serious health problems. The toxin was used for insulation, fireproofing, and soundproofing and was present in nearly every area of the ships they built. 
For years, workers were exposed to deadly fibers without protection due to a lack of workplace safety regulations. As a result, many shipyard workers developed mesothelioma, an aggressive and rare form of cancer, and other asbestos-related diseases. Workplace exposure to asbestos also led to an increased amount of occupational cancers like lung cancer.
Asbestos Exposure at Bethlehem Steel
Before shipbuilding, Bethlehem Steel Shipyard began operations in 1857 after a group of railroaders and investors saw potential in the Bethlehem, Pennsylvania area. The company, named Saucona Iron Company, officially changed its name to Bethlehem Steel Company in 1899 after financial setbacks forced it to merge with others. At its peak, the Lackawanna plant of Bethlehem Steel employed over 20,000 people. 
The steel industry in the United States reduced after foreign-made steel prices fell, forcing Bethlehem Steel Shipyard to reduce production in 1977. Much like the company's shipyards, it began selling its steel plants over the next few decades until its closure in 2001.
For a large part of the 1900s, Bethlehem Steel used heavy equipment that required the use of asbestos. Many people considered the toxin an essential tool to fireproof heavy equipment. Areas throughout each steel plant, especially at Lackawanna, contained the carcinogen in boiler rooms and throughout furnaces, pumps, valves, gauges, and pipes as a form of insulation. 
Civilian workers and Navy and Coast Guard members often came into contact with lingering asbestos dust, especially during construction and remodeling projects. When disturbed, the tiny fibers can become very difficult to contain. Often, workers came home with asbestos dust still attached to clothes, hair, or skin, potentially exposing the fibers to family members.
Related: Ingalls Shipyard – Mississippi Shipbuilding
Bethlehem Steel Shipyard Workers and Veterans at Risk
The Bethlehem Steel Shipyard was a major shipbuilding facility for the United States Navy during World War II. Navy veterans who served at the shipyard were exposed to asbestos in many ways, including working with insulation, cleaning up after welding, and using power tools. Out of all the military branches, asbestos-related cancer risk among sailors was higher than the others.
Certain jobs led to more exposure to asbestos on Navy ships and shipyards than others, including:
Aviation machinist mates
Boiler technicians
Electrician's mates
Enginemen
Gunner's mates
Hull maintenance technicians
Machinery repair technicians
Pipefitters
Seabees
Shipbuilders
Present Day Activities at Bethlehem Steel Shipyard
Most of the shipyards owned by Bethlehem Steel and Shipbuilding were located in New York, Boston, and Baltimore. Most were sold off and then closed. Modern efforts to preserve the historical American shipyards have led to the opening of several Bethlehem-related museums. The Bethlehem Shipyard Museum remains in operation today at the San Francisco shipyard location. Other shipyard locations were eventually redeveloped to serve other industries.
Is there a Bethlehem Steel Asbestos Trust?
An asbestos trust fund is a type of compensation fund to provide money for people who were exposed to asbestos and have developed an asbestos-related disease. Mesothelioma patients may be eligible to receive compensation from an asbestos trust fund or another form of a lawsuit.
In recent years, many former Bethlehem Steel Shipyard workers have filed lawsuits against companies that supplied the asbestos to the shipyard, alleging that they became sick as a result of exposure. Companies that made and sold asbestos-containing products failed to warn people of its dangers, even though less-known studies dating back to the 1930s found evidence of health risks.
Major asbestos trust funds stem from a few large companies, including United States Gypsum, Pittsburgh Corning Corporation, McCormick Asbestos Company, and W.R. Grace and Co. Hundreds of millions of dollars have been paid out to victims. Factors that determine the payout amount include the type of disease, the payment schedule of the trust, and the payment percentage.
Patients diagnosed with mesothelioma at a VA Cancer Center may be entitled to compensation from a personal injury lawsuit. In the event that a mesothelioma patient passes away, loved ones can file a wrongful death claim on their behalf. Learn more about lawsuits involving asbestos in our free mesothelioma guide. 
Additionally, veterans can use VA benefits to cover the costs of treatment, loss of income, and more. The helpful tips about the eBenefits web portal can help veterans or their loved ones navigate their options.
Filing a claim against a company responsible for asbestos exposure does not affect VA benefits. One common myth about VA benefits is that the veteran would be suing the military. Asbestos exposure, however, occurs as a result of private companies producing and selling asbestos-containing materials to each military branch.