Veteran Cancer and Burn Pit Smoke Exposure
Exposure-related cancers often take years to develop. Among Iraq and Afghanistan veterans, rates of cancer linked to burn pit smoke are on the rise. In response, the VA has added presumptive conditions related to breathing in particulate matter.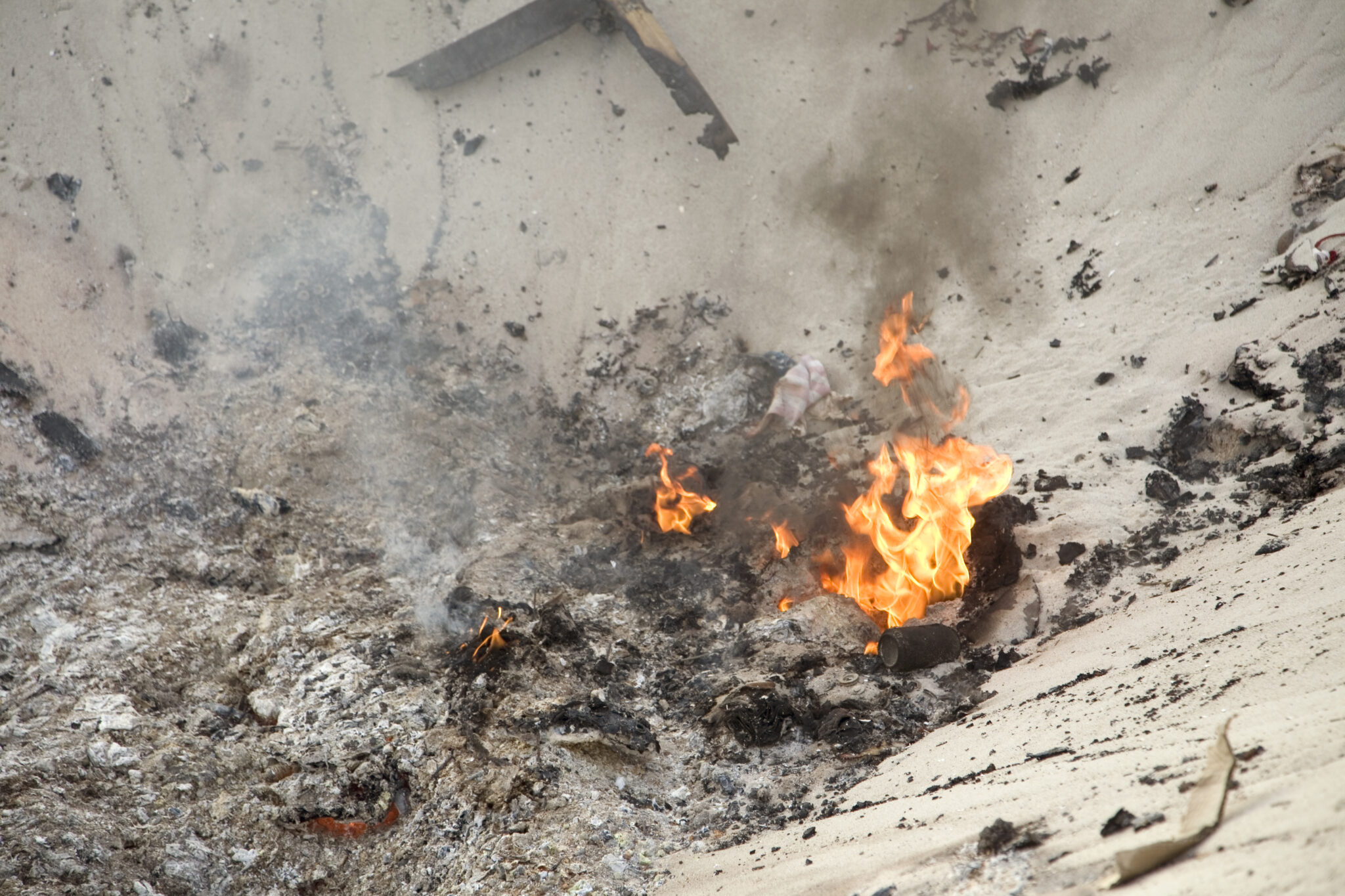 Cancer Linked to Burn Pit Smoke Among Veterans
Veterans of military operations in Iraq, Afghanistan, and other countries in Southwest Asia are likely familiar with the sight of burn pits. Inside, burning garbage and waste of all types (including human waste and damaged military vehicles) filled the surrounding air with toxic particles. Now, increasing numbers of veterans are being diagnosed with cancer linked to burn pit smoke.
The massive, controlled, improvised landfill fires sometimes stretched several football fields in length. The Department of Veterans Affairs (VA) estimates over 3 million prior service members are at risk of health problems from the inhalation of burn pit fumes.
In the State of the Union Address and on Veterans Day 2021, the Biden-Harris Administration spoke and directed the VA to address the health issue caused by burn pit exposure. Actions will include:
Develop a system to link exposure to a service-related condition so that veterans have access to benefits
Add 3 new presumptive conditions (asthma, rhinitis, sinusitis) that will receive approval for health benefits
Research connection between respiratory cancers and exposure during military service
Raise awareness about VA benefits for affected veterans
Establish a call center for veterans who think their disease is related to toxic exposure that took place during military service
Extending the eligibility period for filing for disability
Airborne Hazards from Burn Pits
The burn pits were used to get rid of a range of trash—construction and human waste, metal and aluminum, munitions and unexploded ordnance, petroleum, plastics, rubber, wood, and more. Inhaling the smoke from these pits is like breathing in the smoke of a building fire. Consequently, prior service members face the same types of airborne exposure hazards as first responders and firefighters.
In addition to over 1,000 carcinogens in burn pit smoke, exposure to the particulate matter found in the fumes has been linked to cancer and other health problems such as:
Aggravated asthma
Difficulty breathing
Early death in those with heart or lung disease
Impaired lung function
Irregular heartbeat
Nonfatal heart attacks
While it can take years for exposure-related cancer to develop, the factors affecting health risk include:
Type of wasted burned in the pit
Proximity to and frequency of exposure
Other environmental and airborne hazards in the area (such as airborne asbestos)
Wind direction and other weather-related factors
VA Benefits for Burn Pit Exposure
Veterans can take advantage of VA health resources for up to five years after separating from the U.S. military. If a veteran develops a service-connected health condition after this time, they may still have access to benefits (depending on the type and severity of the illness/injury). Disabilities receive a rating of up to 100% and are compensated on an increasing scale.
Asthma, rhinitis, and sinusitis are now considered presumptive diseases by the VA, meaning the VA assumes a veteran with the condition developed it from exposure during military service.
Additionally, the VA set up the Airborne Hazards and Burn Pit Registry to increase its understanding of the health effects of exposure. Over 240,000 veterans have since signed up with the VA tracking system. As certain cancers become more common among registrants, awarding benefits for service-connected illnesses becomes easier.
Previously, 65% of disability claims for environmental cancers (such as exposure-related cancers) filed by veterans of the Gulf War and Iraq and Afghanistan conflicts were denied. Moreover, up to 55% of asthma, sinusitis, and rhinitis claims were similarly rejected.
Veterans and their loved ones who think their illness could be service-connected are encouraged to gather supporting evidence and file a VA claim. A mesothelioma attorney may be able to help you collect all required evidence as well as seek other forms of compensation.