Hunter's Point Naval Shipyard
Hunter's Point Naval Shipyard, previously known as the San Francisco Naval Shipyard, operated as a prominent commercial and United States Naval shipyard and ship repair facility until 1994.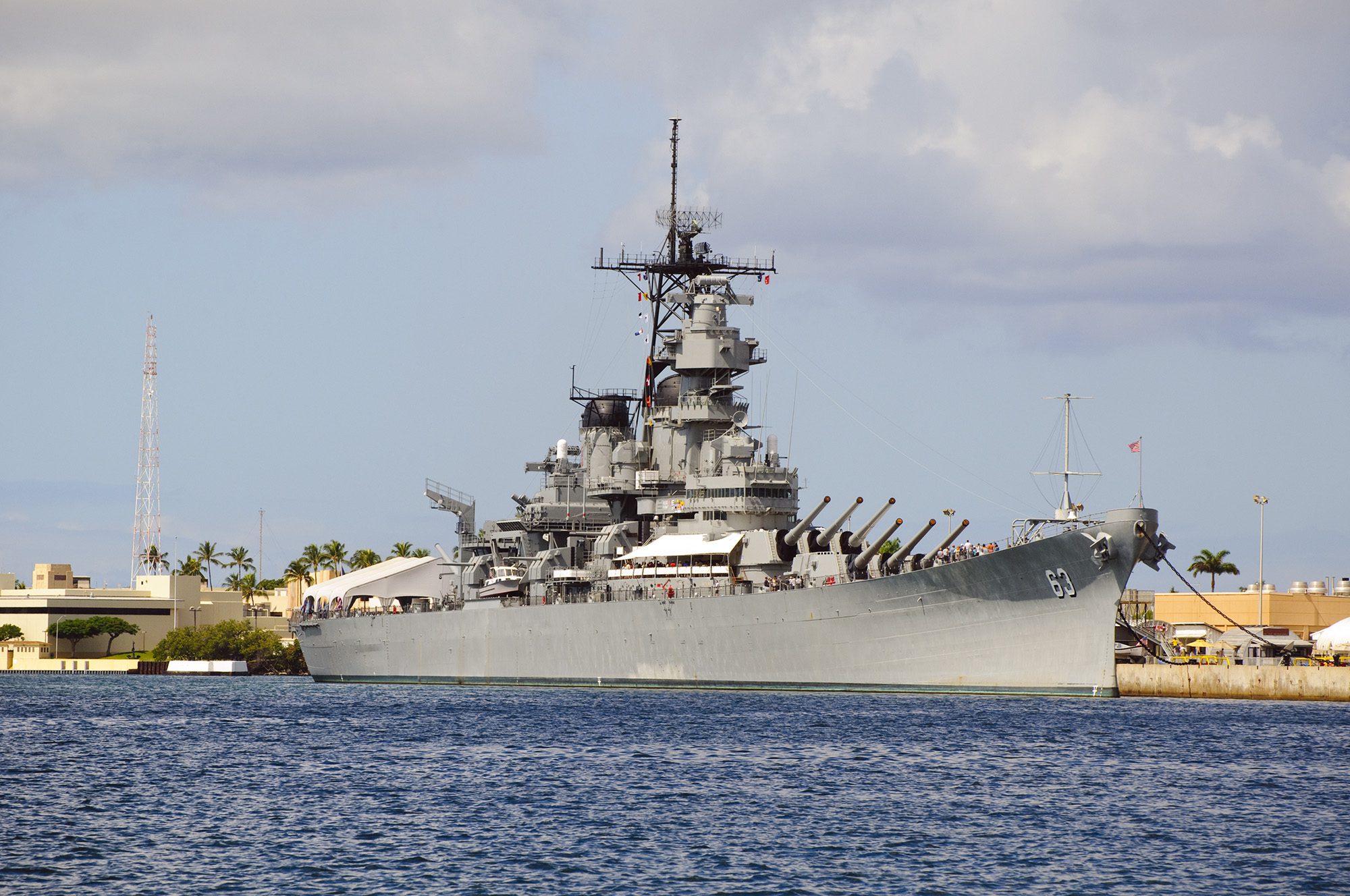 Hunter's Point Naval Shipyard Asbestos Contamination
Military shipyards like the Hunter's Point Naval Shipyard in San Francisco have played a pivotal role in supporting United States Naval operations. Throughout its history, the Hunter's Point Naval Shipyard constructed and maintained ships while providing employment opportunities for many service members and nearby residents. The shipyard made significant contributions during World War I, World War II, and the Korean War. Established in 1869 under the name Hunter's Point Dry Docks, the shipyard ran as a private commercial and passenger travel shipyard until the U.S. Navy purchased it and took full control in 1940.
Situated on a 600-acre peninsula along the San Francisco Bay in California, the shipyard initially operated privately before the Navy acquired it in 1940 during the Emergency Shipbuilding Program era. Over its 125-year history, nearby soils and waterways became polluted with carcinogens, heavy metals, and other contaminants such as asbestos until its definitive closure.
Subsequent challenges regarding environmental contamination forced the shipyard to close permanently in 1994. According to the Environmental Protection Agency (EPA), activities from the shipyard contaminated soil, sediments, surface water, and groundwater with carcinogenic chemicals, pesticides, heavy metals, and radioactive materials.
The expansive peninsula and adjacent neighborhoods contained serpentinite soil, a type of soil commonly associated with the presence of asbestos fibers. The military once extensively used the naturally-occurring fibers asbestos in manufactured applications across the Navy, the U.S. Coast Guard, and other branches. In the military, asbestos-containing materials were utilized in ships' insulation, gaskets, boilers, and pipe coverings. Some personnel encountered asbestos in construction materials, vehicle components, aircraft, and protective gear.
The health risks of asbestos became apparent over time, leading to its phased-out use in the late-1970s. Veterans who served before regulations restricted asbestos usage may have faced potential exposure, increasing the risk of asbestos-related diseases.
Hunter's Point Naval Asbestos Cleanup Activities
Talks of the shipyard's closure began in the late-1980s after the military announced its Base Realignment and Closure Act. The process involved the closure of military shipyards to save money and increase the U.S. defense efficiency. With over two million residents living within a 10-mile radius of the shipyard, the concern for contamination grew and the shipyard was declared an EPA Superfund site in 1989. The shipyard officially closed in 1994.
The cleanup efforts at Hunter's Point Naval Shipyard have been ongoing and aim to address asbestos and other chemicals exposures to ensure the safety of the surrounding community. Inspections, abatements, and disposal of asbestos and other contaminants has occurred, along with thorough assessments of soil and groundwater. Some parcels have been sold and redeveloped into condos and commercial facilities, but other areas remain dangerous.
Hunter's Point Naval Asbestos Exposure History
Several military jobs have been associated with potential asbestos exposure. Shipyard workers, construction personnel, mechanics, and boiler technicians are among those who came into contact with asbestos due to its use in insulation, fireproofing, and other applications. These occupations have a higher risk of asbestos-related diseases such as mesothelioma or asbestosis.
Symptoms of mesothelioma can manifest between 10-40 years after exposure to asbestos occurs. According to the National Institute of Occupational Safety and Health, asbestos-related deaths are expected to continue increasing for the next several decades.
Radiation Contamination
The presence of radiation contamination at the Hunter's Point Naval Shipyard raises significant concerns stemming from the establishment of the Naval Radiological Defense Laboratory during World War II. This facility served as a nuclear research center and was involved in a range of activities related to nuclear propulsion, testing, and storage.
Over the course of several decades, instances of radiation contamination occurred at Navy bases, including Hunter's Point, due to accidents, accidental releases, leaks, and inadequate handling of radioactive materials. These incidents led to localized contamination, posing potential risks to both the environment and the surrounding community.
Asbestos Use in Construction at Shipyards
Military jobs have been associated with a higher risk of navy asbestos exposure due to the widespread use of asbestos materials on navy ships in the past. Asbestos was commonly used as insulation to protect against heat and fire hazards in engine rooms, boiler rooms, and other areas with high temperatures.
Asbestos-containing materials were employed in gaskets, valves, pipes, and electrical components to provide insulation and heat transfer. Asbestos's versatility, fire-resistant nature, and affordability made it an attractive choice for shipbuilding and maintenance throughout much of the 20th century.
Construction and shipyard occupations at risk of exposure to asbestos include:
Plumbers
Electricians
Mechanics
Boiler technicians
Insulators
Pipe-fitters
Firefighters
Emulation workers
Notable Ships Built and Repaired at San Francisco Naval Shipyard
Built to handle the largest ships in the world, the Hunter's Point Shipyard consisted of several large dry docks among dozens of other buildings, labs, barracks, and facilities. Ships and coast-guard cutters used asbestos construction and overhaul commonly consisted of asbestos use.
After WWII, the military became involved in various radiological defense projects. Hunter's Point Shipyard became involved in Operation Crossroads between 1946 and 1951, which was a large military project meant to provide insight that would establish directives on radiation safety, procedures, and clearance of radiological operations. The shipyard's role in the project was to decontaminate ships that participated in offshore nuclear weapon testing and study the effect of nuclear weapons on warships.
The most heavily contaminated ships were sent to Hunter's Point, including 18 target ships and 61 support ships. The decontamination performed on ships at Hunter's Point Shipyard consisted of equipment, fuel, and water disposal. Of the six most contaminated ships, 610,000 gallons of toxic oil were burned at the shipyard's steam plant. Other oil tanks were buried underground. A majority of the contaminants were taken elsewhere, including nearby Farallon Island, to dump or dispose of. Often, radioactive waste was poorly handled and disposed of.
While the decontamination project occurred, the Navy used the shipyard to store the remaining reserve fleet ships from the Pacific. After Operation Crossroads ended, the shipyard began focusing on the extensive overhaul and repair of ships and submarines. A lot of asbestos exposure occurred during the process of building ships. The shipyard was leased from 1976 through 1986 to Triple-A shipbuilding company. Due to improper licensing for handling radioactive materials, it is likely that further radiological contamination occurred under its control.
USS Missouri Fleet
The Navy reclaimed control of the Hunter's Point Shipyard in 1986 to store the USS Missouri battleship fleet. Commissioned in 1944, the USS Missouri, known as the "Mighty Mo," played a pivotal role in history by hosting the Japanese surrender ceremony, effectively ending World War II. It served in World War II, the Korean War, and the Gulf War.
The storage of the USS Missouri fleet at Hunter's Point Shipyard showcases the shipyard's significance in naval operations and its capacity to accommodate large and historically important vessels. It serves as a reminder of the shipyard's role in supporting crucial moments in naval history and highlights the shipyard's commitment to preserving and honoring the legacy of the USS Missouri for future generations to appreciate and learn from.
Hunter's Point Naval Settlements and Lawsuits
Victims of asbestos exposure can seek financial support through various routes, including asbestos settlements, lawsuits, or through Veterans Benefits. Asbestos lawsuits emerged as a legal response to the devastating health effects caused by asbestos exposure. These lawsuits typically involve individuals who have developed health issues due to exposure to toxins or injuries in various occupational settings. Through legal proceedings, patients and their legal representatives negotiate with defendants for financial compensation, which can help cover medical procedures at cancer treatment centers and lost wages.
An asbestos or wrongful death settlement refers to a legal resolution reached between plaintiffs (victims) and defendants outside of court. The procedure involves an agreement where the defendant provides financial compensation to the plaintiffs, typically in exchange for dropping or settling the lawsuit.
Plaintiffs seek legal compensation from asbestos manufacturers for their negligence in failing to warn about the risks or provide adequate protection. Asbestos lawsuits have played a vital role in raising awareness about the dangers of asbestos. They also help push for stricter regulations to protect public health. Many lawsuits have resulted in significant settlements and verdicts. VA benefits may cover cancer treatment for eligible veterans. The Department of Veterans Affairs (VA) provides comprehensive healthcare services, including diagnosis, treatment, and supportive care for cancer patients. The VA website provides benefits tips and advice on filing.
If you or a loved one is a mesothelioma patient, you may want to consider finding an experienced mesothelioma attorney due to the complex nature of asbestos litigation and to avoid any misconceptions around VA benefits. These attorneys possess specialized knowledge of asbestos laws, regulations, and case precedents. They can navigate the legal process, gather evidence, and advocate for the rights and interests of mesothelioma patients, maximizing the chances of obtaining fair compensation and justice.