VA Palo Alto Health Care System
The VA Palo Alto Health Care System in California is a group of government-funded hospitals offering services to U.S. veterans. Mesothelioma patients can access care at one of three VA Palo Alto Health Care System locations in Palo Alto, Menlo Park, and Livermore.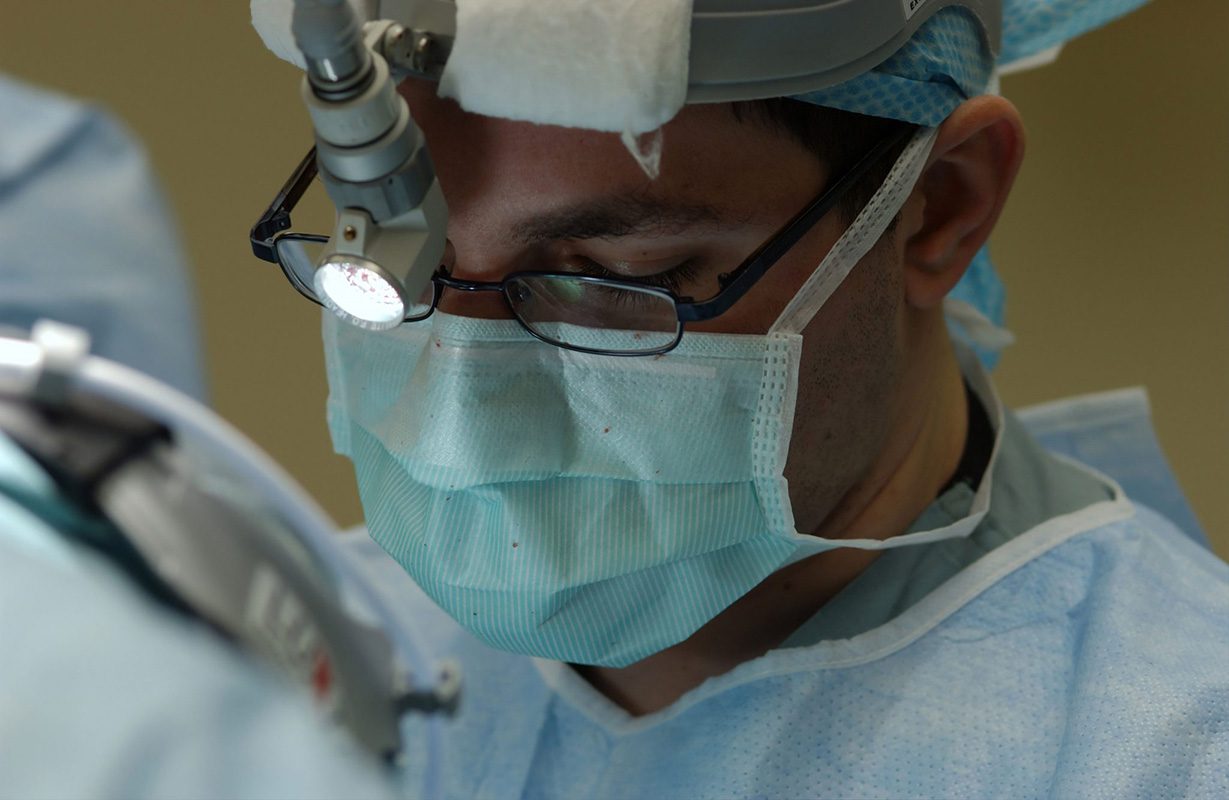 About the Palo Alto Health Care System
The VA Palo Alto Health Care System (VAPAHCS) is a facility that provides primary care and specialty health services, cancer treatment, surgery, and more. VAPAHCS also offers a Primary Care Center for veterans in Los Altos Hills and Santa Clara County in California. Most patients seeking care from VAPAHC have served in World War II, Korea, Vietnam, and other conflicts. The Palo Alto VA has been serving Veterans since 1930 and has over 800 employees including doctors, nurses, and social workers.
VA Palo Alto Medical Center Locations
There are three medical centers in the Palo Alto VA system. Each is an acute care hospital that provides a wide range of services, including primary care and specialty health services, cancer treatment, surgery, and more. The main campus is located in Menlo Park, and the two satellite locations are located in Livermore and Palo Alto, California.
VA Palo Alto Health Care System – Palo Alto Division
Experts at the Palo Alto Division work closely with patients and their families to manage their health needs, no matter the diagnosis. The Palo Alto Division in Palo Alto, CA serves as the primary location. Top services provided at this location include addiction and substance abuse treatment, mental health care, PTSD, surgery, and more.
Palo Alto VA Medical Center – Menlo Park Division
The Menlo Park Division of the Palo Alto VA offers primary care services, diagnosis, and treatment of many medical conditions to veterans who worked on shipyards and other sites. Additionally, patients with mesothelioma can receive complementary treatments. Complementary treatments for mesothelioma work in conjunction with primary treatments such as chemotherapy, radiation, and surgery. Complementary treatments offered at the Menlo Park Division include nutrition and dietary care, physical therapy, massages, and meditation. The goal of these alternative treatments is to improve the quality of life of each patient.
Palo Alto VA Medical Center – Livermore Division
The Livermore Division opened in October 1994. This campus serves more than 30,000 veterans in Alameda, Contra Costa, Marin, San Francisco, and Solano counties each year. Comprehensive primary care services include a wide range of medical and surgical care options including cancer treatment.
Health Services Offered at the VA Palo Alto Medical Center
Services offered range from primary and specialty care to mental health and wellness. From the first diagnosis to the completion of treatment, patients can access a full range of care. Cancer patients travel to the VA medical center to receive various specialty treatments, including surgery, chemotherapy, and rehabilitation.
Men and women with mesothelioma are able to take advantage of personalized treatment plans based on their specific condition at VA Palo Alto Medical Center. Individuals who have not been diagnosed with mesothelioma but have a history of asbestos exposure can benefit from diagnostic procedures and screenings as a way to monitor their health in an effort to detect warning signs of mesothelioma early. Patients with mesothelioma who prefer to see a doctor from home can take advanced of the hospital's telehealth options.
Treatment Options at VA Palo Alto Medical Center
The VA Palo Alto Medical Center offers a variety of health services for veterans, including primary and preventive care, surgery, orthopedics, psychiatry, cardiology, neurology, and optometry. At VA Palo Alto Medical Center, individuals receive highly specialized care and treatment for mesothelioma. This includes everything from surgery to radiation therapy and chemotherapy. Individuals eligible for VA health care include all veterans who served on active duty and their dependents.
Preventative screening options at the VA medical campus are available to veterans of all ages. Although the average age of a person diagnosed with mesothelioma is about 72, veterans who served in recent conflicts in Iraq and Afghanistan may have come into contact with asbestos and other toxins through burn pit smoke.
Researchers have recently linked cancer to smoke from burning garbage and waste in Iraq, Afghanistan, and other countries in Southwest Asia. Over 3 million service members encountered toxic smoke and are at risk of developing health problems. Monitoring health conditions after exposure to asbestos and other toxins can significantly impact survival time and treatment outcome.
VA Palo Alto Healthcare System Staff
The misdiagnosis of mesothelioma as another cancer or disease is fairly common due to similarities in symptoms among illnesses in certain areas. Symptoms of mesothelioma are often mistaken for those of non-small cell lung cancer, breast cancer, or pneumonia. In an effort to prevent the misdiagnosis of mesothelioma, many staff members at the medical center have experience diagnosing and treating the disease.
What VA Hospitals are in California?
The VA hospital system is considered a public-private health care system, funded through veterans' benefits, federal budget allocations, and taxes. VA hospitals are designed to ensure veterans receive top-quality medical care from highly skilled doctors. The majority of VA hospitals in the United States are run by independently owned corporations that specialize in contracting with government agencies such as Medicare.
The VA has eleven hospitals in California, including eight medical centers and three clinics. Several VA hospitals in California serve as Mesothelioma treatment centers. Each of these facilities offers a full range of services that include primary care, acute care surgery, mental health services, and specialty care for several types of cancer.
The West Los Angelos VA Medical Center is well-known for being innovative in developing cancer care. The VA hospital has pioneered mesothelioma care and research over the last two decades with its multidisciplinary team approach. The history of the West LA VA Medical Center dates back to the 1800s, but the hospital utilizes modern technology and facilities.
Filling With the U.S. Department of Veterans Affairs in California
The U.S. Department of Veterans Affairs in California operates clinics and hospitals to serve veterans in the state. You can find information about filing for benefits, getting help enrolling in a VA health care program, and booking an appointment with a VAPAHCS physician or other provider on the VA website.
The VAPAHCS health care team will assist veterans in applying for and receiving VA benefits. The programs administered through the regional office located in Oakland, California include:
Veterans Pension Program

Dependency Indemnity Compensation

Burial Benefits

Veterans Insurance Program

Vocational Rehabilitation and Employment Service
If you're eligible for health care benefits, VAPAHCS will also help pay for treatments related to asbestos exposure and refer you to a doctor who specializes in treating mesothelioma. Support for families of veterans in California is offered through the VA. Types of support offered include education and training, financial assistance, health care, and life insurance beneficiary opportunities.