Cancer Treatment Centers
Mesothelioma cancer treatment centers provide oncology therapy for patients with the rare disease. Qualifying veterans may seek treatment from the best VA mesothelioma hospitals or a leading mesothelioma research cancer center outside the Department of Veterans Affairs. Cancer treatment teams can also help you find available clinical trials or choose when to stop treatment.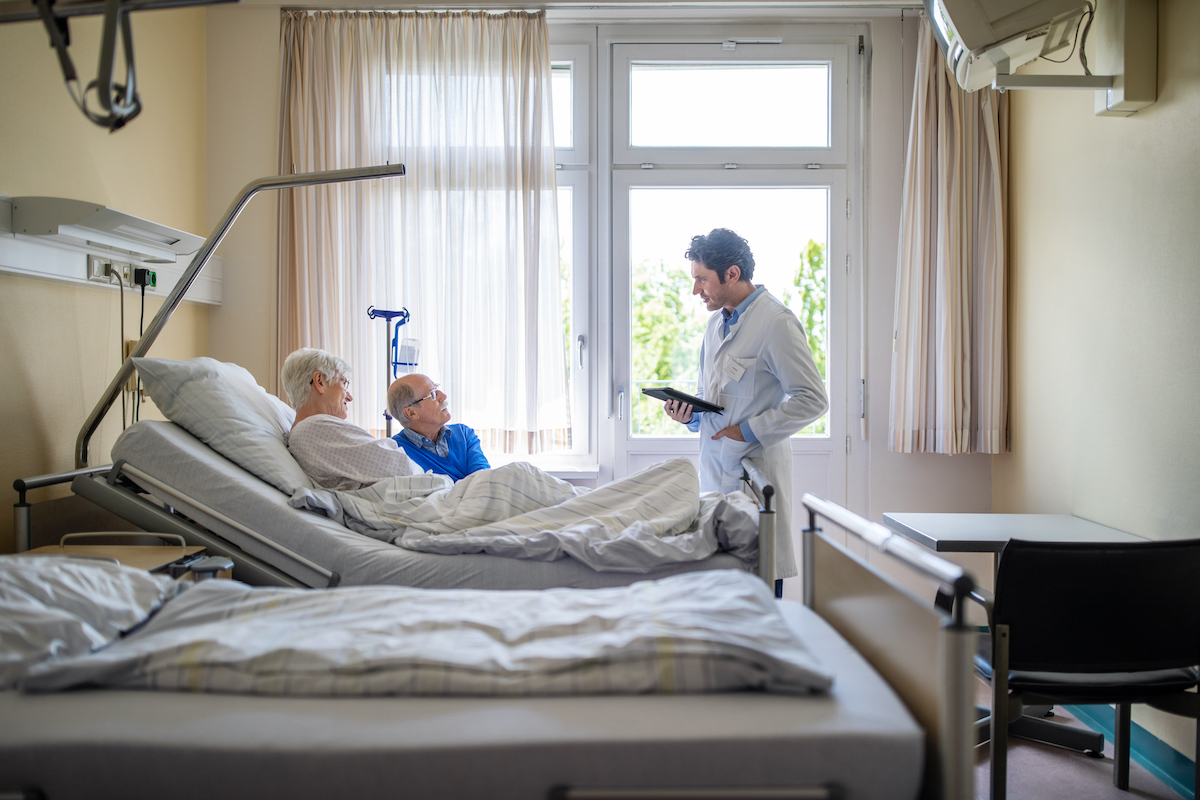 Mesothelioma Cancer Treatment Centers
Each year, mesothelioma is only diagnosed in about 3,300 people in the U.S with roughly 30% of diagnoses occurring among U.S. military veterans. Mesothelioma cancer treatment centers exist to specifically care for those with asbestos-caused diseases. Moreover, many mesothelioma hospitals also participate in clinical trials to find new diagnostic and treatment techniques.
The best mesothelioma hospital for your treatment will depend on a range of factors. When choosing a cancer treatment center, you should consider:
Budget and in-network/out-of-network costs
How far you'll have to travel for treatment
Your goals for treatment
Types of cancer treatment available at the hospital
Types of hospice care available
Asbestos-related diseases are often harder to diagnose than other cancers because many doctors aren't used to seeing or treating them. As such, a mesothelioma cancer treatment center usually offers more types of treatment (i.e., surgery, chemotherapy, radiation, immunotherapy, etc.).
Because these hospitals specialize in mesothelioma care, they generally have more experience and access to successfully prescribing new, life-extending cancer therapies. For instance, the Food and Drug Administration (FDA) approved Opdivo (nivolumab) and Yervoy (ipilimumab) for malignant pleural mesotheliomas that couldn't be removed with surgery in October 2020. Even now, more clinical trials are being planned.
The combination drug, monoclonal antibody treatment was the first approved by the FDA for mesothelioma treatment in 16 years. Some hospitals were even able to provide immunotherapy to patients before FDA approval through clinical trials.
The last FDA-approved combination came in 2004 when the agency approved chemotherapy drugs pemetrexed (Alimta) in combination with cisplatin.
Related: Top States for Veteran Health Care Treatment
Where to Find Mesothelioma Cancer Treatment
Finding mesothelioma cancer treatment may require some research into local cancer treatment centers near you.
The National Cancer Institute (NCI) is a federal agency and part of the National Institutes of Health (NIH) within the Department of Health and Human Services (HHS). The NCI supports and conducts cancer research across the country and works with international organizations under the same mission. The NCI has 71 designated cancer centers in the U.S., including:
13 cancer centers leading the organization in medical research
51 comprehensive cancer centers providing cancer research and resources to patients
7 basic laboratory cancer centers primarily responsible for lab research
Most NCI-designated cancer centers are connected to university medical centers. Veterans with VA health care may choose an NCI-approved cancer center for mesothelioma treatment or visit a hospital within the VA healthcare system.
You can visit any local VA office or call the Veterans Administration at 1-800-827-1000 to talk to a representative about finding a VA-ran cancer center.
VA Mesothelioma Hospitals
VA mesothelioma hospitals exist throughout the country, but some vets may have to travel far for treatment at one. Regardless, eligible veterans can receive care at any VA hospital. The VA offers reimbursement for travel pay to qualifying veterans and their caregivers. Moreover, the cost of VA treatment and copays is often lower for those with health care benefits.
Mesothelioma cancer treatment centers in the VA Healthcare System include:
Pleural and Peritoneal Cancer Treatment Centers
Outside the VA, veterans may still be able to use their benefits to pay for treatment.
Many hospitals that specialize in pleural and peritoneal mesotheliomas can exist in areas with high concentrations of asbestos-caused cancers. For example, several cities with a history of asbestos manufacturing or shipyards have prominent mesothelioma cancer treatment centers.
Treatment centers with a focus on treating mesotheliomas include:
Baylor Scott & White Health

– The largest not-for-profit healthcare system is also part of the Baylor Health Care System. The Chest Cancer Research and Treatment Center at Baylor Scott & White Charles A. Sammons Cancer Center in Dallas treat mesothelioma patients.

Dana-Farber/Brigham and Women's Cancer Center

–The New England treatment centers operate the world-renowned International Mesothelioma Program (IMP) and offer expedited appointments to those with asbestos-related illnesses.

Mayo Clinic

– The organization is generally known for its research participation. Campuses in Arizona, Florida, and Minnesota offer advanced diagnosis and treatment for mesotheliomas.

Stanford Health Care

–The university medical program offers treatments like brachytherapy, chemotherapy, external beam therapy, radiation therapy, and video-assisted thoracic surgery (VATS). It also hosts clinical trials.

The University of Maryland Marlene and Stewart Greenebaum Comprehensive Cancer Center

–In Baltimore, the Thoracic Oncology Treatment and Research Center is led by Dr. Joseph Friedberg. The university's team is made up of experts in a multidisciplinary approach to treating pleural mesothelioma.

UT Southwestern Medical Center

– Located in North Texas, the Harold C. Simmons Comprehensive Cancer Center is NCI-designated to treat cancers and specializes in chest malignancies (like pleural mesothelioma and lung cancers).
What Is the Best Hospital for Mesothelioma Treatment?
Treatment for mesothelioma depends on the patient's cancer type, original location, and stage. Consequently, the best hospital for mesothelioma should consider all details of your diagnosis as well as your goals for treatment.
The major sites of mesothelioma include the chest and abdomen. Uncommonly, mesotheliomas can also grow in the testicles and lining of the heart).
If you've been diagnosed with pleural mesothelioma, treatment centers that specialize in thoracic tumors are more likely to offer the appropriate therapies. Conversely, being diagnosed with peritoneal mesothelioma requires doctors from a separate field of medical study (organs and tissues in the stomach, like the digestive system).
Some patients may consider reaching out to multiple cancer treatment centers for a second opinion. With the rise of telehealth, you may not have to travel for an appointment with another mesothelioma specialist.