Tampa Bay Shipbuilding Company
The Tampa Bay Shipbuilding Company was a shipyard located in Tampa, Florida, known for its extensive history in ship construction and repair for commercial and military use. Historically, the shipyard used asbestos-containing products in its operations and contributed to an increased risk for health concerns associated with asbestos exposure.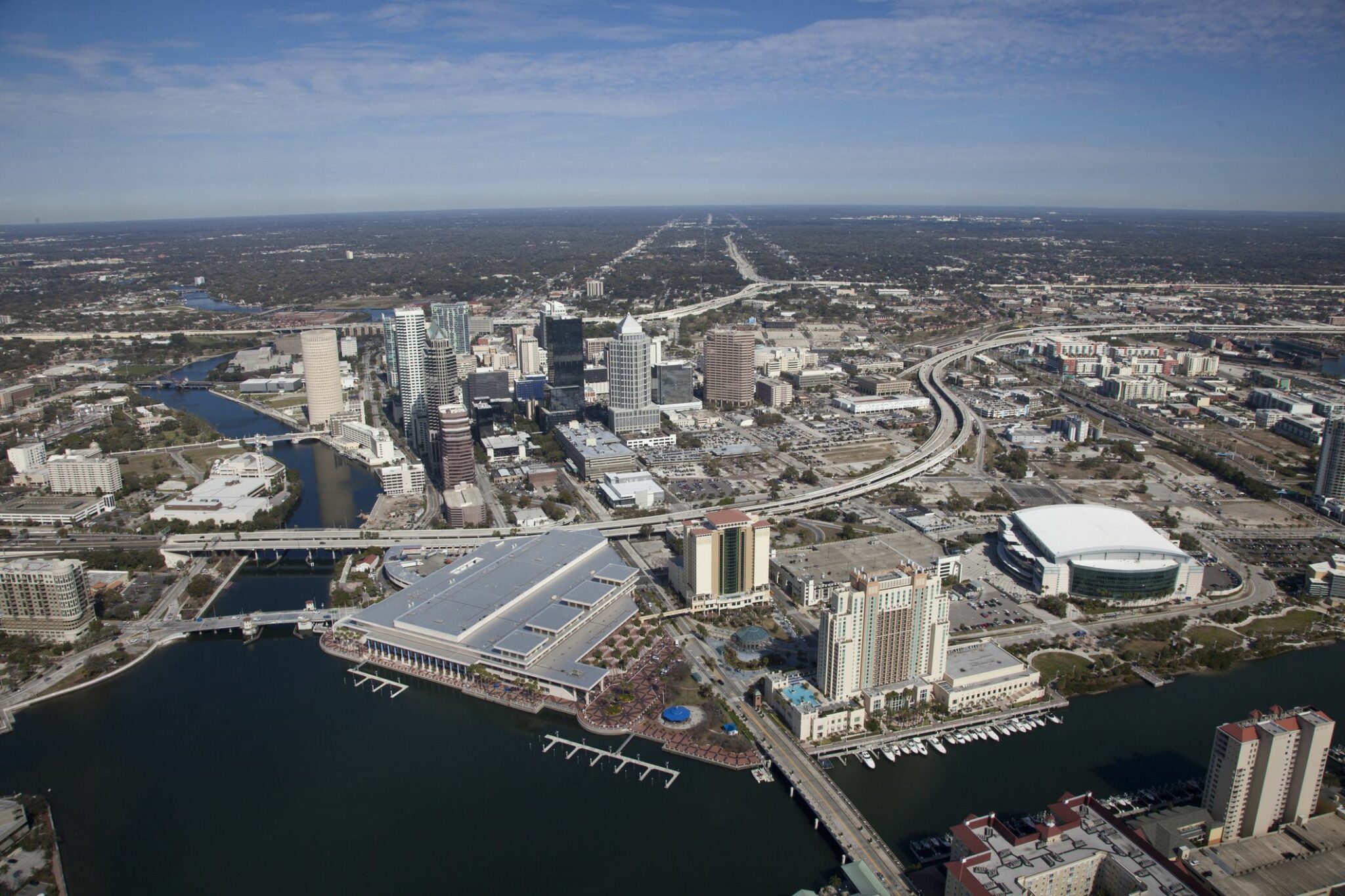 What Is the History of the Tampa Bay Shipbuilding Company?
The Tampa Bay Shipbuilding Company, founded in 1917, built and repaired ships for commercial and military use for a period of thirty years. The former shipyard was located along the eastern shores of Tampa Bay and is now operated by the company, Tampa Ship, LLC. It was initially known as the Tampa Shipbuilding & Engineering Company before adopting its current name, Tampa Bay Shipbuilding Company.
Throughout its history, the shipyard constructed vessels critical to U.S. Navy operations. During both World Wars, the company was a crucial contributor to the war effort, producing over a dozen landing craft and auxiliary vessels for the U.S. Navy. The site closed shortly after World War II in 1948 and employed up to 16,000 workers.

Over the years, Tampa Bay Shipbuilding employed both veterans and civilian workers. Like many shipyards during the 20th century, Tampa Bay Shipbuilding Company used asbestos-containing materials in the construction and repair of vessels. Asbestos was valued for its fire-resistant properties, but its health hazards were not fully understood at the time.
History of Asbestos Exposure at Tampa Bay Shipbuilding Company
Tampa Bay Shipbuilding was involved in numerous military contracts. For years, the shipyard was known for its amphibious assault ships, essential to the U.S. Marines. In addition to military contracts, the shipyard constructed various commercial vessels, such as ferries, tugboats, and supply vessels. Most shipyards at the time, including the Tampa shipyard, used asbestos because it was cheap and easy to acquire.
The cancer-causing mineral was commonly applied in the insulation of engine rooms and boiler areas, where high temperatures were prevalent. Asbestos-containing materials were also utilized in gaskets, pipes, and dick coverings to enhance fire resistance and durability.
The use of asbestos in ship construction raised health concerns for thousands of United States veterans and shipyard workers. Asbestos exposure can lead to serious health conditions, such as mesothelioma. Current veterans who served on asbestos-containing ships or worked in shipyards with asbestos materials may be at risk.
Tampa Bay Shipbuilding Workers and Shipbuilding Risks
Multiple occupations have historically been at risk of exposure to asbestos and other chemicals. Military personnel serving on ships, Coast Guard Cutters, or submarines with asbestos-containing materials faced elevated exposure risks. While regulations and safety measures have been established, exposure risks still exist in some industries today, including construction and asbestos abatement.
Many sites that use asbestos and other toxins are recognized as hazardous by the Environmental Protection Agency (EPA). These sites, called Superfund sites, are areas in the United States designated by the EPA as contaminated with hazardous substances, pollutants, or substances posing a significant threat to public health and the environment. Asbestos Superfund Sites
Other Florida Shipyards Affected by Asbestos Exposure
Several shipyards in Florida have been affected by asbestos exposure while ships underwent repair and maintenance. Some Florida shipyards with known asbestos exposure issues include:
Mayport Naval Station Shipyard: Located in Mayport, Florida, this naval shipyard has had instances of asbestos exposure, primarily in older ships and facilities. It is one of the U.S. Navy's major East Coast naval facilities, supporting both surface and subsurface fleet operations.
Miami Shipyard: Also known as the Miami Shipbuilding Corporation, the shipyard began operation in 1914. The Miami Shipyard faced asbestos exposure concerns when it used the substance in ship construction in the 1900s.
Port Everglades Shipyard: Situated in Fort Lauderdale, Florida, this shipyard primarily focused on servicing fishing vessels, which was vital to the local economy.  The shipyard has had instances of asbestos exposure, especially when it supported the U.S. during World War II.
Pensacola Naval Air Station: Although this location primarily focused on aviation training and was not a shipyard, the Pensacola Naval Air Station could have been a site of asbestos exposure as it expanded to include several specialized training schools.
St. Johns River Shipbuilding Company: This shipyard, located in Jacksonville, Florida, was involved in shipbuilding and repair work, potentially leading to asbestos exposure. It was founded in 1918 and helped the U.S. Navy produce minesweepers, tugboats, ferries, and barges.
Contaminated Sites in Florida
Occupational exposure to cancer-causing substances was not limited to ships and shipyards. The substance was used in building insulation, flooring, and other areas throughout military bases. Some contaminated military sites in Florida include:
Homestead Air Reserve Base: Located near Homestead, Florida, this military base has had environmental concerns due to its proximity to the Everglades and hurricanes, which can impact chemical storage and release.
Eglin Air Force Base: The Eglin Air Force Base is located in the Florida Panhandle and has been a major military installation. Environmental concerns related to chemical storage and disposal have been a focus of attention in the area.
The Jacksonville Naval Complex: While not directly related to asbestos exposure, the Jacksonville Naval Complex was contaminated with hazardous substances, including chemicals and heavy metals.
The proximity of these contained sites combined with the substantial population of Army, Navy, Coast Guard, and Marine veterans residing in Florida has driven the establishment of numerous VA healthcare facilities across the state. These facilities aim to provide veterans with convenient access to a wide range of healthcare services, including specialized care for service-related injuries and conditions.
For example, the Miami VA Healthcare System operates the Bruce W. Carter VA Medical Center, which provides comprehensive healthcare services to veterans in the Miami area. The medical center offers a specialized program and treatment plan for asbestos-related conditions like mesothelioma or asbestosis.
Tampa Bay Shipbuilding Company and Mesothelioma Risks Today
In addition to shipbuilders and repair workers, several other occupations could have exposed shipyard workers to asbestos. These positions include:
Pipefitters and Plumbers
Welders
Electricians
Painters
Machinists
Boilermakers
Sheet Metal Workers
Laborers
Navy and Coast Guard workers were among those at high risk for exposure. Compared to the general population, many veterans may have encountered asbestos. Today, thousands of American veterans have developed an injury related to asbestos exposure that occurred during their service.
Access to healthcare is important for veterans who may have been diagnosed with mesothelioma or asbestosis. Often, veterans may travel to a mesothelioma cancer center for the most advanced treatments. There are only a few hospitals in the U.S. equipped to provide the most accurate and up-to-date treatments for mesothelioma. Some patients seek legal compensation in order to travel to these cancer centers.
Tampa Bay Mesothelioma Lawyer for Shipyard Workers
Veterans who were exposed to asbestos during their military service and later developed an asbestos-related condition can seek support or compensation through several avenues. After receiving a mesothelioma diagnosis, veterans should get in touch with the Department of Veterans Affairs (VA) to inform them of their health situation.
To seek compensation and healthcare benefits, you will need to file a claim with the VA. You can do this online through the VA's eBenefits portal, in person at a VA office, or with the help of a Veterans Service Officer (VSO) from a veterans' organization like the American Legion or the Disabled American Veterans. It's important to collect all relevant documentation to support your claim, including service records, medical records, and evidence of asbestos exposure. Some veterans choose to hire an asbestos attorney to help guide them through the process.
The VA may schedule a Compensation and Pension examination to evaluate the extent of your asbestos-related disease. The examination is a chance for you to provide accurate information about your medical condition and history. The VA will review your claim, considering the medical evidence, service records, and other supporting documentation you provided. If your claim is denied or you disagree with the decision, you have the right to appeal. Consult with a VSO or an attorney experienced in veterans' claims to assist with the appeals process.
Legal Action for Tampa Shipbuilders
Veterans may sometimes pursue legal action against asbestos manufacturers or other responsible parties for compensation.  Legal compensation options for mesothelioma patients typically involve personal injury lawsuits, wrongful death lawsuits, or trust fund claims. These legal avenues can help patients and their families secure financial compensation to cover medical expenses and other related costs resulting from asbestos exposure.
Hiring an experienced attorney for a mesothelioma or asbestos lawsuit is crucial. The cases are often complex, both legally and medically. Seasoned attorneys deeply understand asbestos exposure sources, industry practices, and regulations, which are essential for building a strong case. To maximize the chances of securing rightful compensation, MesotheliomaVets connects victims to experienced attorneys. Inquire today if you or a loved one is in need of financial support due to a mesothelioma diagnosis.