Charleston Naval Shipyard
Charleston Naval Shipyard in South Carolina is a former shipbuilding and repair site operated by the U.S. Navy throughout the 20th century. Thousands of civilians and military troops worked at the yard where they risked exposure to the toxic mineral known as asbestos.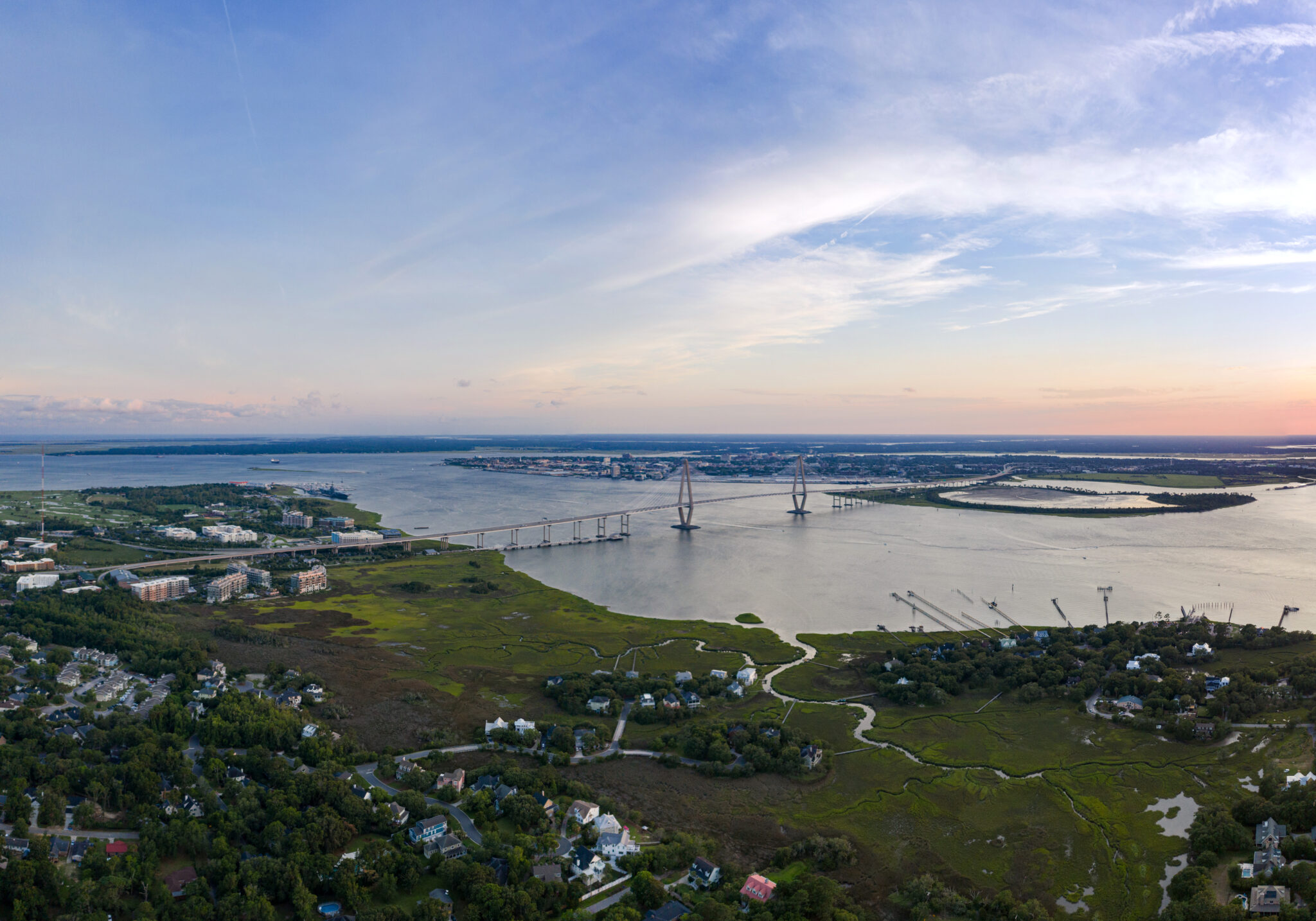 Charleston Naval Shipyard History of Asbestos Use
The Charleston Naval Shipyard in North Charleston, South Carolina, is a former shipbuilding and repair site and Naval base for the U.S. military. Over the course of its operation from 1901 to 1996, the shipyard, formally known as Charleston Navy Yard, employed hundreds of thousands of civilians and troops. Military occupancy and production at the site peaked at the start of World War II. More than 25,000 individuals worked at the Charleston Naval Complex within two years of the attack on Pearl Harbor in 1941. At the time, buildings and ships were quickly being built or remodeled with products that contained the asbestos mineral.
The military used asbestos because it was cheap and added additional fire and corrosion protection. Exposure to asbestos for long durations increases the chance of developing cancer. Veterans who served at the Charleston Naval Shipyard and certain civilian workers began developing cancer at alarming rates.
The end of the Cold War brought on extensive budget cuts for shipyards that resulted in the closure of the Charleston Naval Shipyard in 1996. Shortly after, the concern for toxins at the site grew, and an overhaul of asbestos construction products occurred in 2006. Most of the buildings at the large site were demolished with future plans for a large redevelopment project consisting of multi-family, office, and retail buildings.
Charleston Naval Shipyard Asbestos Exposure History
Concealed in various military and industrial buildings, ships, dry docks, and residences, asbestos surrounded the pipes and lurked behind floor tiles. When disturbed, tiny asbestos dust particles find their way into the lungs or digestive tracks of unsuspecting Navy and Coast Guard veterans.
Following World War II, the military remodeled some of the buildings with materials that contained asbestos. One historical document cited the new installation of asbestos shingle siding in the 1950s, although hundreds of industrial asbestos applications at shipyards were used in Charleston, including:
Insulation
Packing compounds
Flooring and tile
Expansion joints
Gaskets
Fire-fighter clothing
Pipe hanger covers
Table tops
Cement
Welders' gloves
Electrical cable
Sheathing
Brake linings
Roofing
Safety curtains and heat shields
Other documented exposure to asbestos took place in Building 143, Building 60, Shop 31, and Shop 38.
Asbestos Use at South Carolina Leads to Cancer and Disease
With the help of an asbestos attorney, one plaintiff provided sufficient evidence on behalf of their loved one, who had passed away from a short battle with mesothelioma. The victim was a Navy veteran exposed to asbestos products at Charleston Naval Shipyard in Charleson, South Carolina, from 1972 to 1995.
He served as an apprentice machinist and marine machinist, in which he repaired and installed asbestos-containing pumps, valves, turbines, and boilers. For decades, asbestos dust settled in the inner layers of his lungs from cutting and handling the materials. The military's use of asbestos at the former Charleston shipyard led to the death of this victim and hundreds more.
Insulation and personal protective gear used at the shipyard put many occupations at risk for exposure, such as
Shopfitters
Machinists
Maintenance workers
Pipefitters
Electricians
Boilermakers
Painters
Welders
Notable Ships Built and Repaired at South Carolina Naval Shipyard
Charleston Naval Shipyard constructed only a few small vessels prior to the 1940s, including gunboats and a destroyer. Heavy construction and repair of military ships occurred during wartime. By the end of World War II, the shipyard built over 20 vessels and repaired dozens more, including:
Destroyers
Escort vessels
Sidewheel gunboats
Dock landing ships
Submarines
Screw (steam) frigate
Harbor tug
The Charleston Shipyard remained the homeport for many ships and nuclear submarines until its closure. Exposure to asbestos on navy ships often took place while ships were docked and undergoing repairs and upgrades.
Charleston Naval Shipyard Settlements and Lawsuits
Unlike the common army misconception that asbestos lawsuits involve suing the military or shipyards, claims are filed against the companies that produce asbestos products and sell them to the military. The Charleston Naval Shipyard bought products from CBS Corporation, Goulds Pumps, Inc., Air & Liquid Systems Corporation, and others. Financial assistance is available for current and past shipyard workers and veterans who worked on ships in South Carolina and have since developed mesothelioma. Through a mesothelioma lawsuit settlement or verdict, victims can receive up to $2 million in compensation.
Considering the average life expectancy of mesothelioma is between 1 and 2 years after diagnosis, this leaves victims with minimal time to file a claim. However, in 2006, a South Carolina law allowed for expedited hearings involving mesothelioma patients. The payout from an asbestos claim can help offset the costs of traveling to a mesothelioma cancer treatment center.
Veterans who have been diagnosed with mesothelioma and other diseases caused by asbestos exposure can qualify for benefits through the Department of Veterans Affairs (VA). Former servicemen and women with mesothelioma can file for additional benefits to cover mesothelioma-related costs by registering and navigating the eBenefits website. See if you or a loved one qualify for financial compensation by reaching out to an experienced asbestos attorney.