Fayetteville VA Medical Center
The Fayetteville VA Medical Center is a healthcare facility serving veterans in Fayetteville, North Carolina.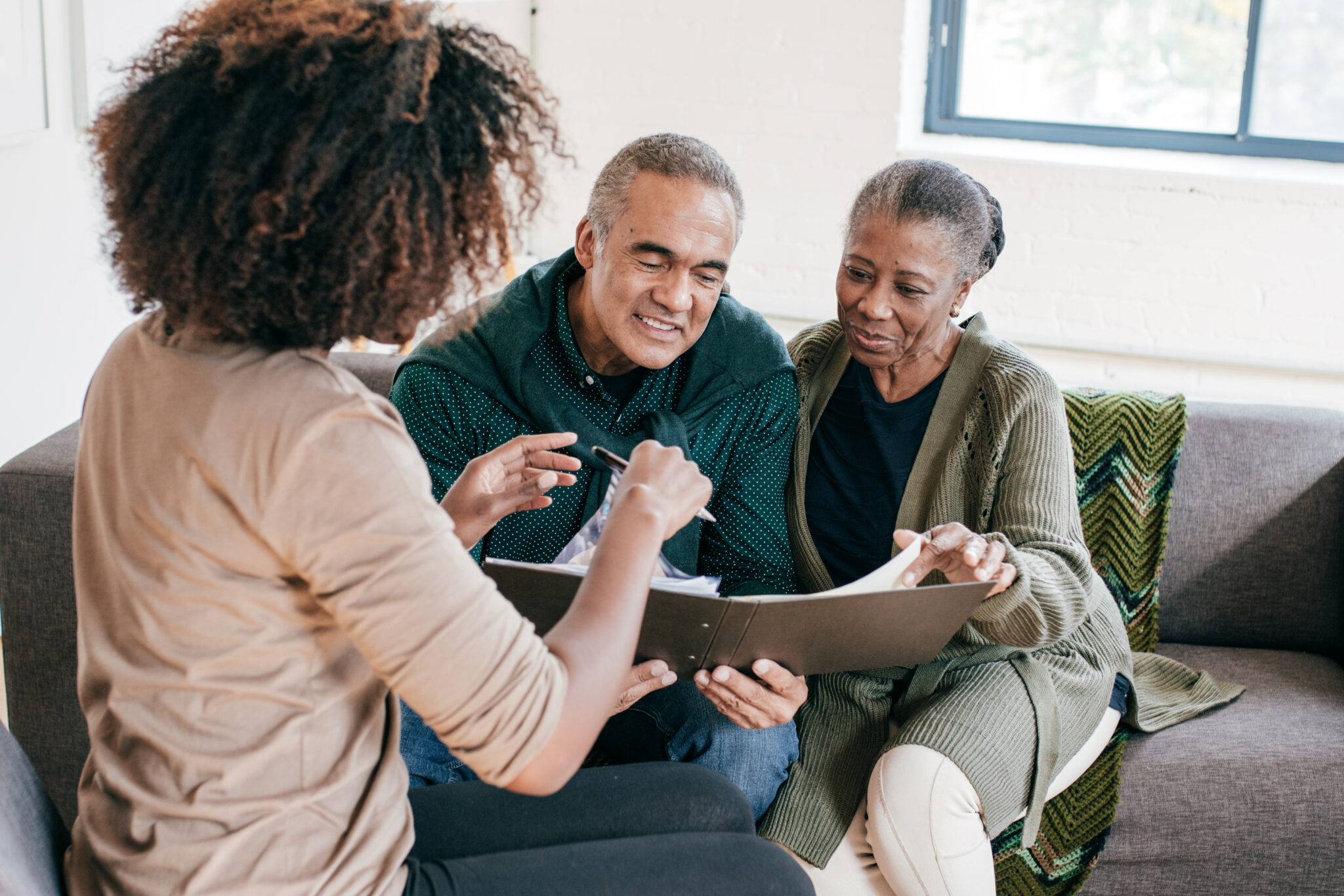 VA Fayetteville Coastal Health Care – Fayetteville VAMC
The Fayetteville VA Medical Center is a hospital in the VA (Veterans Affairs) Coastal Healthcare System. The VA hospital in Fayetteville, North Carolina provides medical services, such as primary care and inpatient care, to over 80,000 eligible veterans across the state and surrounding states each year. Veterans with mesothelioma or another asbestos-related condition can seek various treatment options at Fayetteville VA, including treatment for lung diseases.
It also provides comprehensive medical services, including primary care, specialty clinics, mental health support, and inpatient care. The center in the VA Fayetteville Coastal Health Care system is known for its commitment to delivering high-quality, patient-centered care to veterans in the region.
The healthcare system consists of one main medical center and over a dozen community health clinics in the area. Built in 1939, the former Fayetteville VA hospital building is currently listed on the National Register of Historic Places. Over the years, it has continuously evolved and expanded its services to meet the changing needs of veterans in the state, opening a new facility in 2015. Today, it stands as a trusted source for delivering high-quality care and support to those who have served our country.
Fayetteville Veterans Hospital – North Carolina Veterans Affairs Locations
The Fayetteville Veterans Hospital has a rich history of providing healthcare services to veterans in 19 counties in North Carolina. The VA medical center, located on Ramsey Street in Northeast Fayetteville, serves a majority of veterans and military personnel residing in the area. The healthcare system was designed to assist service members and veterans residing at nearby bases like Fort Bragg, Camp Lejeune Marine Corps Base, Pope Air Force Base, and Seymour Johnson Air Force Base.
Fayetteville VA Medical Center Location and Phone Number
The Fayetteville VA Medical Center is conveniently located at 2300 Ramsey Street in Fayetteville, North Carolina. This central location ensures easy accessibility for veterans seeking healthcare in the state. For any inquiries or to schedule appointments, veterans can contact the medical center or walk in. The knowledgeable and friendly staff are available to assist veterans with their healthcare needs, provide information about available services, and address any concerns they may have.
Address and Phone:
2300 Ramsey Street, Fayetteville, NC
Phone: 910-488-2120
Outpatient Clinic Locations
The Fayetteville VA Health Care System comprises a network of 15 community health clinics locations, such as the Brunswick County VA Clinic, Cumberland County VA Clinic, and Johnson Air Force Base VA Clinic. In addition to providing comprehensive primary care services, these outpatient facilities may also offer a range of specialized care options, including mental health services, laboratory diagnostics, and pharmacy services. With clinics strategically located in Goldsboro, Hamlet, Jacksonville, Sanford, Pembroke, Wilmington, and Fort Bragg, the system ensures convenient access to high-quality healthcare for veterans in the region.
Treatment Options at the Fayetteville VA Medical Center
The VA Medical Center in Fayetteville offers veterans a comprehensive range of health services that are easily accessible for even the most technically challenged. The treatment center focuses on providing personalized and patient-centered care with a dedicated team of healthcare professionals. Services provided encompass preventive care, chronic disease management, diagnostics, surgical procedures, rehabilitation, and counseling. As a patient at the medical center, you'll have access to a variety of services, including:
Cancer screening
Advanced and general surgical procedures
Oncology
Mental health care
Prostate disease treatment and prevention
Cholesterol management
Smoking cessation
Substance use treatment
Treatment for Mesothelioma in Fayetteville
The mesothelioma journey involves diagnosing, treating, and managing a rare and aggressive cancer caused by asbestos exposure. Treatment for mesothelioma involves a multidisciplinary approach, which could include surgery, chemotherapy, radiation therapy, or immunotherapy.
Treatment plans in the VA Fayetteville Coast Health Care system are tailored to individual cases, considering factors like stage, overall health, and tumor location. Managing symptoms, improving quality of life, and ongoing monitoring of health are crucial elements of the mesothelioma treatment journey. It requires a collaborative effort among healthcare professionals, patients, and their support network. Supportive care, clinical trials, and palliative care options also play a role.
Fayetteville Veterans Medical Center Specialists and Staff
The Fayetteville VA Medical Center consists of experienced medical doctors, nurses, and staff. With over 40 college and university affiliations, veterans have access to the most advanced treatment options and some of the top minds in the field. Working with experienced doctors also helps prevent the chance of the misdiagnosis of mesothelioma with a more common disease. The following doctors are a few of the many that have affiliations with Fayetteville VA Medical Center:
Dr. Preston J. Sparks, DO – General Thoracic Surgery
Dr. Nay M. Tun, MD – General Oncology
Dr. Terri S. Giles, MD – Pathology
Dr. Adam R. Kuykendal, MD – General Oncology
The Fayetteville hospital also provides excellent patient advocate services. A patient advocate can provide valuable support and assistance to cancer patients and their families by helping them navigate the healthcare system. They also provide guidance on treatment options, assist with understanding medical information, advocate for the patient's rights and needs, coordinate care, offer emotional support, and connect patients with resources and support groups.
Other VA Hospitals in North Carolina and the East Coast
In addition to the Fayetteville VA Health Care System, North Carolina and the East Coast offer a diverse range of VA hospitals to cater to veterans' healthcare requirements. The Asheville VA Medical Center, Durham VA Medical Center, Salisbury VA Medical Center, and Hampton Virginia VA Medical Center are prominent healthcare institutions in the region. These hospitals are dedicated to delivering comprehensive medical services, including specialized care for veterans with specific health concerns. With a focus on prioritizing the unique needs of veterans, these facilities ensure that veterans receive top-quality healthcare and support.
Best Treatment Centers For Mesothelioma
The best cancer treatment centers that offer comprehensive and specialized care for patients with mesothelioma. These centers have a multidisciplinary team of experts who provide innovative treatment options, clinical trials, and supportive services to improve patient outcomes and quality of life. These treatment centers include:
Camp Lejeune Water Contamination Lawsuits
The Camp Lejeune Marine Corps Base, located in close proximity to the Camp Lejeune asbestos contamination site in Jacksonville, North Carolina, has been the subject of water contamination concerns. From the 1950s through the 1980s, the drinking water at Camp Lejeune was contaminated with chemicals and potentially asbestos, posing health risks to those exposed.
Recognizing the gravity of the situation, the Camp Lejeune Families Act of 2012 was passed, granting eligible veterans access to cost-free healthcare services to address the health issues arising from the contamination. This legislation serves as a vital support system for affected veterans, ensuring they receive the necessary medical care and assistance they deserve.
Filing With The US Department of Veterans Affairs in North Carolina
If you're a veteran who needs treatment at a VA hospital, you will first want to make sure you are enrolled in the VA healthcare system. Once enrolled, you can schedule appointments with primary care providers or request referrals to specialized clinics for further treatment. Diseases linked to military services, such as those developed from exposure to burn pit smoke in Iraq and Afghanistan, are eligible for extended VA health benefits.
To file for veterans benefits, veterans can complete and submit the appropriate application forms through the Department of Veterans Affairs (VA). These forms can be submitted online, in person at a VA office, or through the mail. Supporting documentation, such as military service records and medical evidence, should be included to support the claim. The VA will review the application and supporting evidence to determine eligibility for benefits and compensation programs.
There are legal options for survivors of military-related diseases to seek compensation. Through asbestos lawsuits or other legal avenues, Veterans can pursue legal claims against responsible parties, including manufacturers. These claims aim to provide financial support for medical expenses and loss of income. We have over 75 years of experience at Mesothelioma Vets and can help you or the family through any legal or VA-related claim or appeal.