Top 10 States for Veterans Health Care
Veterans make up about 8% of the civilian population in the U.S. More than ever, access to health care is essential. The top states offer access to health care from experienced specialists and benefits that veterans enjoy too.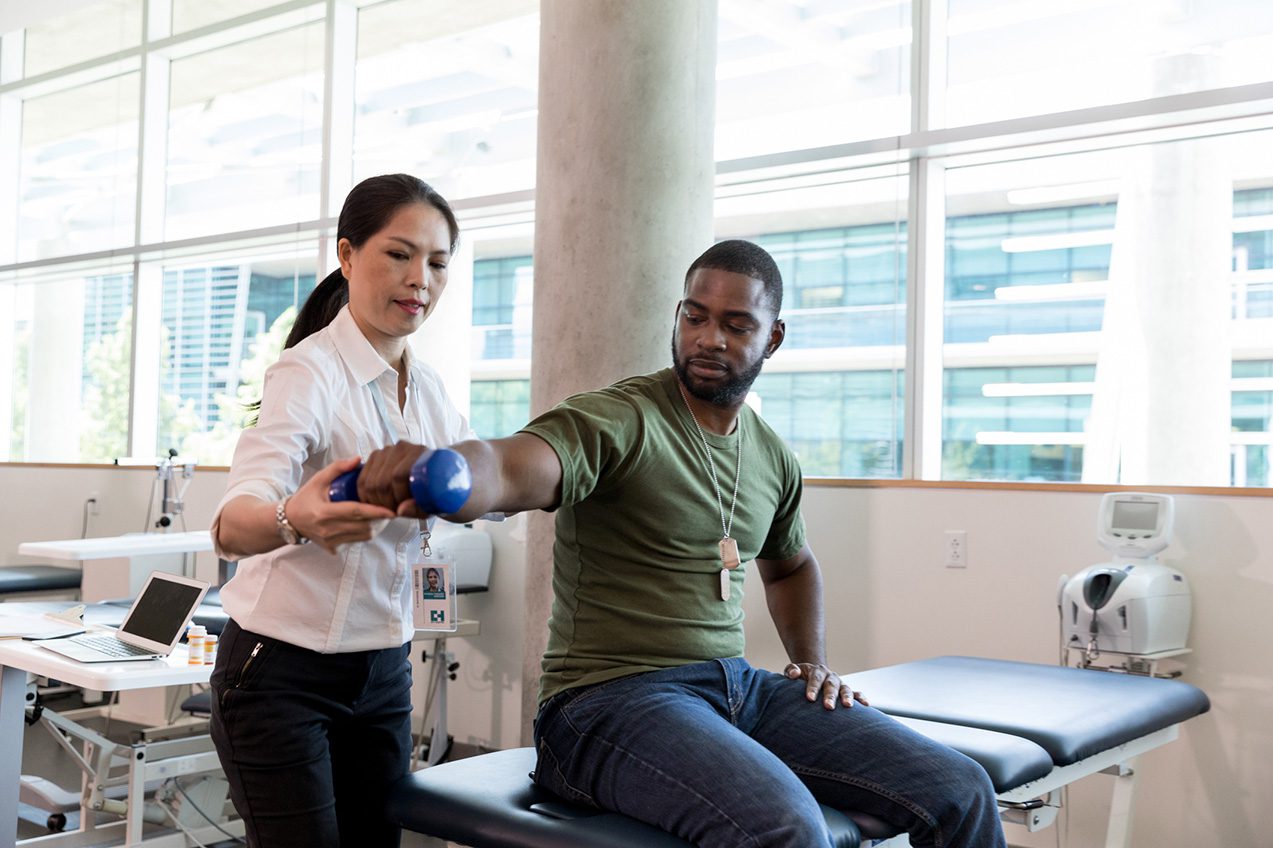 The Top States For Veterans to Seek Treatment
If you or someone you love is a veteran of the U.S. military, deciding where to seek medical treatment can be very important. Some states have more or better veteran-friendly healthcare options than others. Yet, several states with a high percentage of veterans in their population lack the availability of modern treatment options and experienced staff. What do you determine the top states for veterans' health care are?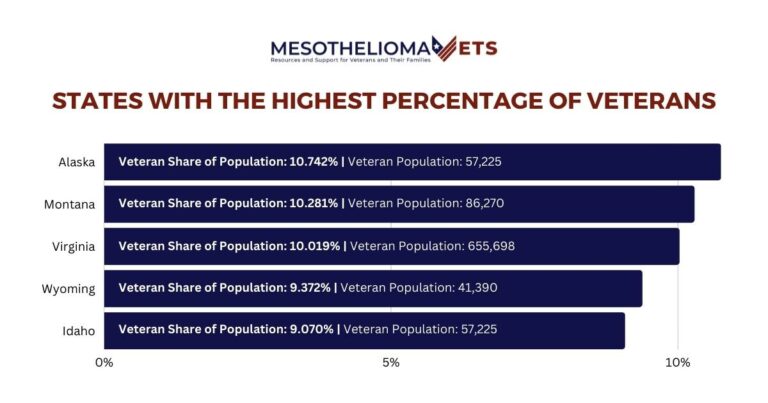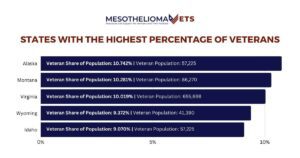 A few critical factors for successful mesothelioma treatment involve accessibility, the experience of specialists, and access to clinical trials. Asbestos-related diseases like mesothelioma are relatively rare and hard to treat. Veterans will travel to seek care at some of the top VA hospitals in the U.S. for access to life-extending treatments.
Some of these states offer additional perks for veterans who live there, including those who've earned VA compensation. Some states with high percentages of veterans, including Montana, Idaho, and Wyoming, didn't make our list. The far proximity to veteran healthcare in rural states requires patients to travel extensive distances, which can become costly or overwhelming.
These states made our list of the top states for veterans' health care:
#1. Texas
We chose Texas as one of the top states because of its easy access to VA healthcare. About 1.4 million Veterans reside in Texas, accounting for nearly 7% of the state's population. Fortunately for residents, there are several VA hospitals and health systems and dozens of VA or community-based clinics in Texas. The Michael E. DeBakey Medical Center in Houston is specifically known for its advancing lung cancer and mesothelioma treatment program, founded by Dr. David Sugarbaker.
Veterans who live in Texas can enjoy additional benefits, such as property tax exemptions and excused taxation for survivor benefit payments and VA disability compensation.
Veterans Health Care Advocacy
The Texas Veterans Commission is a state-funded agency of trained staff located across the state to advocate for and resolve issues related to VA health care. Veterans' healthcare advocacy initiatives in Texas help veterans, their dependents, and surviving family members with matters related to veterans' disability benefits.
Looking for a veterans' hospital near you? Visit the U.S. Department of Veterans Affairs Location Directory to find VA health care in your state.
#2. California
California made our list because of the state's high amount of VA healthcare systems, medical centers, and outpatient clinics. More veterans and active-duty military personnel call California home than any other state in the U.S. Over 1.5 million veterans living in California can access VA hospital systems all over the state, including:
San Francisco VA Healthcare System
Central California VA Health Care System
VA Palo Alto Health Care System (Palo Alto, Menlo Park, and Livermore)
VA Loma Linda Healthcare System
VA Long Beach Healthcare System
VA Greater Los Angeles Healthcare System
VA Northern California Health Care System
VA San Diego Healthcare System
Veteran Affairs Health Care at Palo Alto VA Medical Center
Veterans at any of Palo Alto VA Medical Center's 3 main locations are met with quality healthcare and access to experienced doctors and staff. Palo Alto VA Health Care System specializes in rare cancer treatment. Mesothelioma patients across California and in surrounding states travel there for specialty services related to cancer treatment. Veterans experiencing homelessness in California can visit a VA medical center to find housing solutions and receive health care.
#3. Massachusetts
With nearly 300,000 veterans living in Massachusetts, it's essential to have options for healthcare. One option, the VA Boston Healthcare System, has locations in Bedford, Jamaica Plain, Brockton, Leeds, and West Roxbury. Outside of the Boston Healthcare System, the VA partners with several community-based clinics that provide VA-funded care to veterans.
Massachusetts Department of Veterans' Services
The Massachusetts Department of Veterans' Services (DVS) is a state-funded agency that advocates for veterans and their families. The organization assists with quality support services, emergency financial assistance, and burial arrangements. If you're a veteran who lives in Massachusetts, you can reach the DVS by calling (617) 210-5480.
#4. Florida
If you're wondering what state takes the best care of veterans outside of healthcare, the State of Florida is quite friendly and welcoming. Resident veterans can receive full or substantial property tax exemptions and discounts on paying taxes for military retirement pay, survivor benefits, and compensation from VA disability claims.
With over 1.4 million veterans calling Florida home, access to care is essential. Fortunately, the VA partners with community outpatient clinics all over the state. Veterans with mesothelioma cancer often visit the Bruce W. Carter VA Medical Center in Miami for treatment, specifically to undergo complicated surgeries.
Best VA Hospitals in Florida
There are a few VA hospitals in Florida that stand out to veterans, including the Orlando VA Medical Center, West Palm Beach VA Medical Center, and the James A. Haley Veterans' Hospital in Tampa. As some of the top VA hospitals in Florida, they offer modern treatments and access to clinical trials.
#5. Georgia
The Georgia Department of Veterans Service assists many of the 600,000 veterans who live in Georgia. The state-run agency helps veterans file benefits claims, receive skilled nursing home care, and finalize burial options. The state contains several VA medical centers and a wide range of community-based clinics.
Atlanta VA Health Care Center
Many veterans in Georgia reside in or around Atlanta. The Atlanta VA Medical Center was established to serve the high density of veterans living in Atlanta. In affiliate with Emory University, the medical center provides quality healthcare and employs highly qualified doctors and specialists. Mesothelioma patients have access to clinical trials involving various treatment methods. Dr. Seth Force directs the Thoracic Oncology department and offers his expertise in chest surgery using robotics.
Veterans who were diagnosed with mesothelioma may be eligible for VA compensation. To learn if you qualify, connect with a patient advocate today.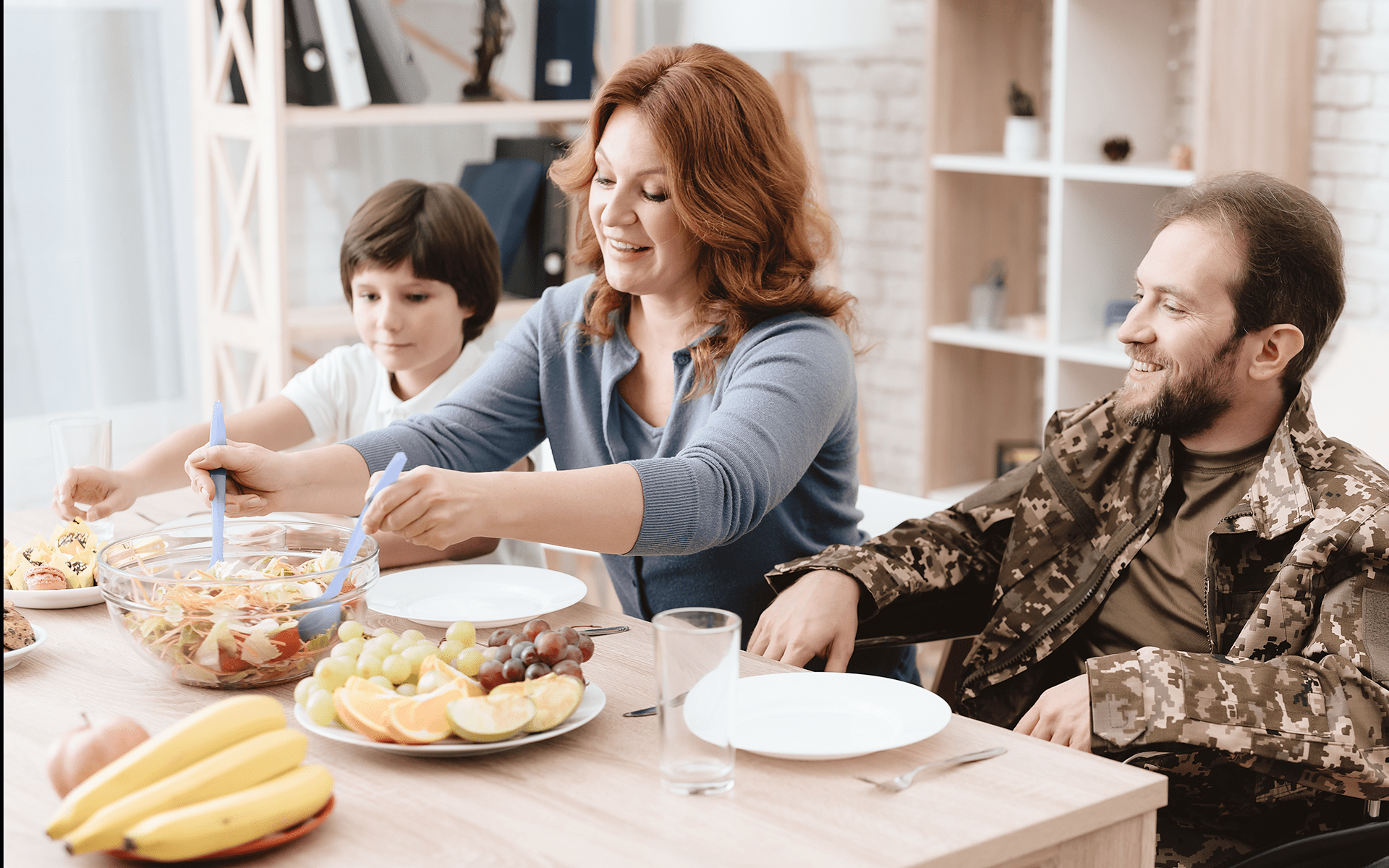 #6. Alaska
Only 67,000 veterans live in Alaska, but they make up 12.6% of the state's population, which is higher than any other U.S. state. With the low amount of veterans who reside there, veterans only have a few options for VA healthcare. The Alaska VA Healthcare System in Anchorage provides in-patient and specialty care for patients from across the state. Outpatient clinics in Juneau, Fort Wainwright, Soldotna, and Wasilla focus on providing veterans with mental health and primary care.
Like other states, veterans living in Alaska are eligible to receive a tax exemption or reduction for owning property, retirement pay, and disability pay. In Alaska, certain tax exemptions are transferred to surviving spouses when a veteran passes away from a service-related disability.
#7. Nevada
Veterans like living in Nevada mainly because of the state's benefits. Disabled veterans in Nevada may save between $10,000 and $20,000 on annual property taxes and skip paying taxes on military retirement pay, survivor benefit payments, and VA disability.
Veterans can access health care at the VA Southern Nevada Healthcare System in Las Vegas or the VA Sierra Nevada Health Care System in Reno. Additional VA outpatient clinic locations in Nevada include Henderson, Elko, Fallon, Gardnerville, Pahrump, and Winnemucca.
#8. Illinois
Veteran patients consistently rank the Marion VA Medical Center in Illinois high in quality VA healthcare. Just over 50 miles from the Illinois border, the Iowa City VA Medical Center sees residents in Illinois and Iowa and has also ranked well among veterans. Other VA medical centers in Illinois include the Jesse Brown VA Medical Center in Chicago, the VA Illiana Health Care System in Danville, the Edward Hines Jr. VA Hospital in Hines, and the Captain James A. Lovell Federal Health Care Center in North Chicago.
The State of Illinois exempts between $2,500 and $5,000 of primary property tax payments for veterans living with a disability. In some cases, veterans or surviving spouses with a significant service-related injury are entirely exempt from paying property taxes. Additionally, military retirement pay, survivor benefits payments, and VA disability are tax-free.'
Related: VA Disability Rates For 2022 
#9. Michigan
Two of the top-rated VA hospitals and cancer treatment centers in Michigan include the Lieutenant Colonel Charles S. Kettles VA Medical Center in Ann Arbor and the Oscar G. Johnson VA Medical Facility in Iron Mountain. With other VA hospitals in Detroit, Battle Creek, and Saginaw and clinics all over the state, Michigan ranks as one of the top states for veterans' health care.
Michigan provides other long-term benefits for veterans, including tax-free active duty and retirement pay. Veterans with a disability or their surviving spouses may receive up to 100% off property taxes.
#10. Colorado
VA medical centers in Colorado include the Rocky Mountain Regional VA Medical Center in Aurora and the Grand Junction VA Medical Center. The cities of Aurora, Burlington, Glenwood Springs, and Salida all contain VA outpatient clinics while several other cities operate community-based clinics.
Colorado matches the benefits of other top states for veterans' health care, including pay tax exemptions and property tax exemptions. Eligibility for certain benefits requires the veteran to have a disability related to their services, such as mesothelioma cancer.
Is There Still Asbestos Exposure in the Military
A third of mesothelioma patients once served in the military and were likely exposed to asbestos during those years. The sites of exposure occurred on military property, many of which turned into EPA Asbestos Superfund sites. The location of these sites can create hotspots for mesothelioma cases.
The Honoring Our PACT Act – Toxic Exposure Bill was signed into law by President Joe Biden in 2022. The bi-partisan bill is designed to improve benefits for veterans nationwide, specifically for those exposed to toxins during their service that resulted in a disability. The bill allocates additional funding for:
Expansion of Health Care Eligibility
Toxic Exposure Presumption Process
Improving the Establishment of Service Connection Process for Toxic-Exposed Veterans
Presumptions of Service Connection
Research Matters
Improvement of Resources and Training Regarding Toxic-Exposed Veterans
Resourcing
Records and Other Matters
Improvement of Workforce of Department of Veteran Affairs
Related: Camp Lejeune Water Contamination
Fort Bragg Barracks Exposure