Marion VA Medical Center
The Marion VA Medical Center is a medical facility in the Marion VA Healthcare System that provides comprehensive healthcare services to veterans in Marion, Illinois and other areas. It offers a range of medical, surgical, and mental health services, including primary care, specialty care, and inpatient care, to meet the needs of veterans.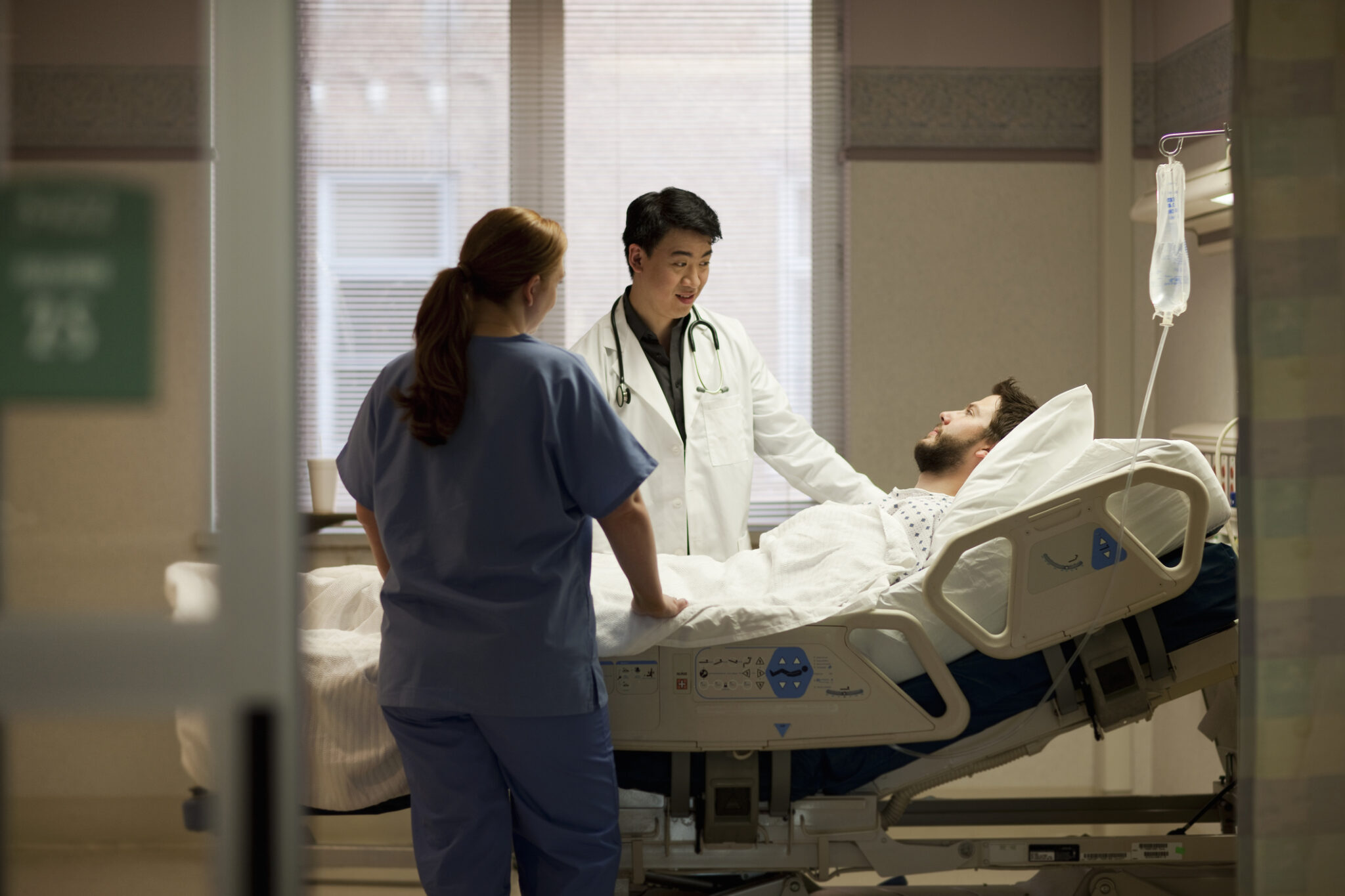 VA Marion Healthcare System – Illinois Cancer Center
The Marian VA Medical Center in Marion, Illinois, was established in 1942 as a hospital for soldiers returning from World War II. Over the years, it has expanded to serve veterans from all eras and offers various medical services, including primary care, mental health care, and specialty care.
The medical center is a part of the VA Marion Healthcare System, which serves over 43,000 veterans residing in more than 50 counties throughout southern Illinois, southwestern Indiana, and northwestern Kentucky. Note that the Marion VA Medical Center should not be mistaken for the since-closed Marion County VA Medical Center in Iowa.
The VA healthcare system has been a key location in the community for veterans to undergo cervical and breast cancer screening and receive treatment for various issues, including cancer. Mesothelioma patients, for example, visit the Marion VA Medical Center to receive various standard and complementary treatments to improve their condition.
Mesothelioma and Veterans in Illinois
Malignant mesothelioma is a rare and aggressive form of cancer that develops in the lining of the lungs, abdomen, or heart. It is primarily caused by exposure to asbestos, a naturally occurring mineral that was widely used in construction and other industries until the 1980s. Illinois has a high incidence of mesothelioma due to its history of industrial activity with asbestos, a known cause of the disease.
Various companies in Illinois exposed workers and residents to asbestos. However, the military used so much asbestos during the 1900s that veterans comprise a third of all mesothelioma survivors. Many veterans who came into contact with asbestos during military service returned home to work the rest of their careers in other high-risk industries. Military services are still a risk factor for cancer among veterans who served in Iraq, Afghanistan, and other countries and came into contact with burn pit smoke.
Recent connections to cancer diagnoses have also been connected to bases in the United States, including the EPA Superfund site Fort Ord. The old Fort Ord base in California exposed veterans to contamination from explosives and cleaning products in the soil and water supply.
What is VA Marion Healthcare System Known For?
The VA Marion Healthcare System is known for its exceptional care and support provided to veterans in southern Illinois and surrounding areas. As a recognized comprehensive medical and cancer treatment center, VA Marion provides chemotherapy, blood and platelet transfusions, evaluations and treatments for cancer and blood disorders, and more. Each member of the treatment team, which may include a medical oncologist, radiation oncologist, or surgeon, works closely together to navigate each case.
In addition to patient treatment, the Marion VA Healthcare System provides supports to families of survivors. These services include financial services, education, and burial services.
Mesothelioma Program at the VA Marion Healthcare System
The mesothelioma journey for most patients starts with a diagnosis. First, the cytopathology and surgical pathology team at the Marion veterans hospital gather the samples needed to confirm a diagnosis. If you can recall an extensive history of exposure to asbestos, your doctor may suspect you have asbestosis, lung cancer, mesothelioma, or another asbestos-related condition and order lab work. Once confirmed, you and your doctor will develop a unique mesothelioma treatment plan suited to your situation. Some of the top doctors at VA Marion Healthcare System include:
Dr. Clinton J. Mohr, MD – Internal Medicine
Dr. Sujatha Anasapurapu Rao, MD – Oncologist
Dr. David J. Carlson, MD – General Surgeon
Dr. Robert L. Miller, MD – Thoracic Surgeon
Dr. Kathryn M. Lewis, MD – Radiation Oncologist
Dr. Chirag Dave, MD – Pulmonologist
Dr. Daniel W. Henry, MD – Pulmonologist
Curative Treatment Options at Marion VA Medical Center
Malignant mesothelioma treatment options include surgery, radiation therapy, chemotherapy, targeted therapy drugs, and immunotherapy. Your doctor will work with you to select the appropriate treatment for you, based on the location and extent of the tumor, whether it has spread to lymph nodes or other organs, and your overall health. Knowing if you were exposed to asbestos could be a significant factor in preventing a misdiagnosis of another condition.
Patients have the option to turn down treatment based on their personal preferences. However, available mesothelioma treatments can help improve your survival length and quality of life.
The pulmonary team at the VA Marion Healthcare System treats mesothelioma and other conditions that affect the lungs and breathing. Patients having difficulty breathing can access services, including breathing exercises, treatments, and education. Treatment at a VA hospital can be covered by filing for government veteran benefits.
Improving Symptoms of Mesothelioma
To develop an effective symptom management plan, it's important to talk to your healthcare team about any symptoms you experience. There are several ways you can improve your cancer symptoms, including:
Managing pain and discomfort
Practicing stress-reducing activities like meditation or yoga
Eating a balanced diet
Chiropractic care
Physical therapy
Staying physically active
Seeking emotional support from friends, family, or a counselor
Mental health care for cancer patients and veterans involves addressing the emotional and psychological impact of their illness and experiences. At VA Marion, this can include counseling, therapy, medication, and support groups, among other interventions.
Clinical Trials for Illinois Veterans
Clinical trials are research studies that test new treatments and therapies for cancer patients. These trials aim to improve the effectiveness of cancer treatments, reduce side effects, and ultimately find a cure for cancer. Patients who participate in clinical trials can access innovative treatments that may not be available through standard care.
Several clinical trials are available for Illinois veterans, covering various medical conditions such as PTSD, chronic pain, and cancer. These trials aim to improve the health and well-being of veterans through innovative therapies. Recruiting clinical trials for mesothelioma treatment in Illinois and surrounding states include:
Veterans can participate in clinical trials by talking to their healthcare provider or contacting a VA medical center, such as the VA hospital in Marion, Illinois. Veterans are eligible for ongoing trials based on their medical history and current health status.
Additional clinical trials for mesothelioma patients are available across the United States. The top VA Medical Centers, including the West Los Angeles VA Medical Center in California, typically employ medical providers with extensive experience in treating rare diseases like mesothelioma.
VA Marion Healthcare System Locations and Information
The healthcare system contains one main medical center and 11 community outpatient clinics. Find information about the hospital and some of the clinics below.
Marion VA Medical Center
The Marion VA Medical Center offers comprehensive care, specialized clinics, and inpatient services for veterans.
Address: 2401 West Main Street, Marion, IL 62959
Main Phone: 618-997-5311
Owensboro VA Clinic
The Owensboro VA Clinic is a clinic in the Marion VA system catering to veterans in Owensboro, Kentucky. It provides essential medical services, including primary care and mental health care.
Address: 2060 East Parrish Avenue, Owensboro, KY 42303
Main Phone: 270-684-5034
Evansville VA Clinic
The Evansville VA Clinic is a prominent healthcare clinic that serves veterans in Evansville, Indiana. It offers a range of medical services, including primary care and mental health support.
Address: 6211 East Waterford Boulevard, Evansville, IN, 47715
Main Phone: 812-465-6202
Madisonville VA Clinic
The Madisonville VA Clinic offers primary health care to patients in Madisonville, Kentucky.
Address: 99 Stagecoach Road, Madisonville, KY 42431
Main Phone: 270-326-3600
Mesothelioma patients in Illinois and surrounding states may be eligible for compensation through legal claims or filing for government benefits. If you are a mesothelioma patient and need help paying your medical bills, take action now to explore available resources to receive the support you need.
Disclaimer: VA Marion Healthcare System has no professional affiliation with MesotheliomaVets.com.