Former VA Campus Hospital Extensive Asbestos Abatement During Demolition
A multi-million dollar demolition project is underway at the Marion County VA Hospital Campus in Knoxville, IA. The historical site that was once a landmark for VA treatment will be redeveloped for housing and commercial use, following the extensive removal of asbestos.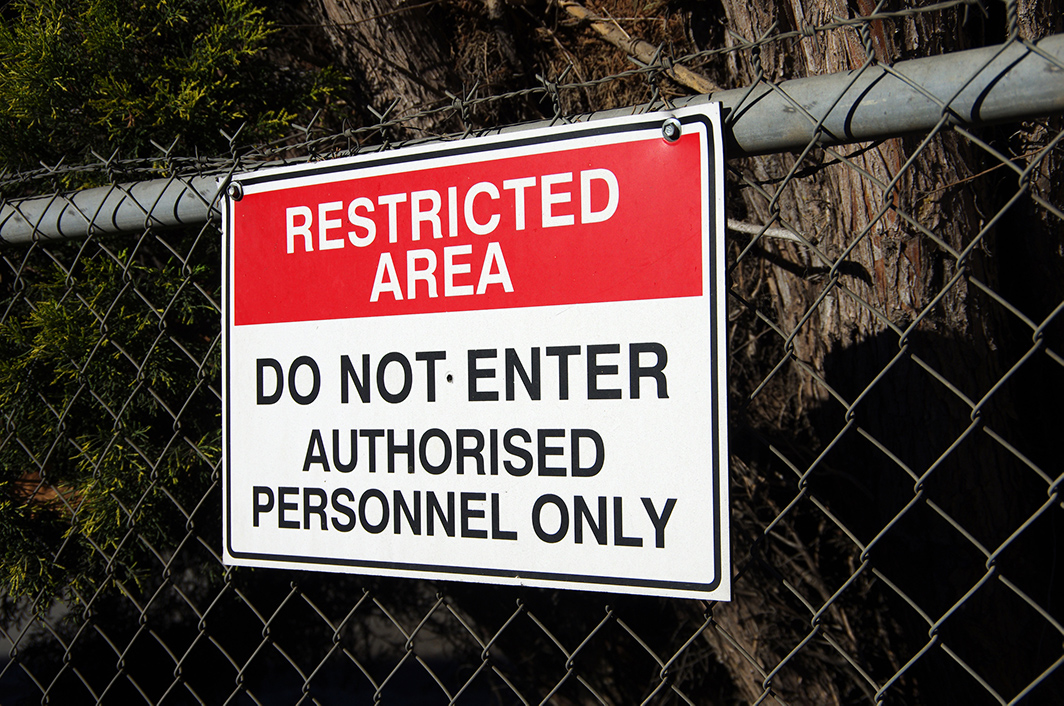 Asbestos Abatement and Demolition Underway at Shuttered VA Hospital Site
A demolition crew discovered tunnels at the site of the VA Hospital Campus in Iowa. Marion County Facilities & Maintenance Director Chris Nesteby said at a board meeting that previously unknown tunnels were discovered as they were conducting extensive asbestos abatement and demolition projects on the grounds. Nesteby warned citizens about hefty fines if caught trespassing on the dangerous property.
In an early 2020 agreement, Marion County and the City of Knoxville partnered to secure the redevelopment of the land using a private development company. With a preliminary cost estimate of between $8-15 million, demolition crews began tearing down buildings, removing asbestos, and making the land ready for new developments.
The findings from an environmental site assessment completed in 2009 identified many hazards, including lead-based paints, chrysotile asbestos, and extensive visible mold growth. Documentation of both friable and non-friable asbestos on the campus dates back several decades. 
The Past and Future of the VA Hospital Campus
The 160-acre property, located about 45 minutes south of Des Moines, first opened as a cemetery and the State Industrial Home for the Blind in 1892 until 1900. The site later began operating as the State Hospital for Inebriates, where it served as a place of detention and treatment for males addicted to morphine, cocaine, and other narcotics.
The treatment center operation was short-lived and closed after a few years. Until 1920, the buildings sat empty before serving as temporary hospitals for military veterans with disabilities. After two years, the U.S. government bought and further developed the site, which became a permanent hospital.
The site included a fire station, laundry facility, and education building. In 1997, the Des Moines and Knoxville VA Medical Centers merged into the VA Central Iowa Healthcare System. The VA hospital announced its closure in 2005 and relocated the final patients in 2009.
Under the control of the local government, Knoxville plans to bring new life to the land. A property known for many uses sat vacantly and abandoned for over ten years. The city sites much-needed housing and commercial opportunities as an opportunity for Knoxville to thrive again.
VA Help in Marion County
Asbestos is a naturally occurring toxin commonly used for its heat-resistant properties and fireproofing abilities. The U.S. military took advantage of its availability and used the substance throughout military barracks, ships, aircraft, and buildings, including VA hospitals. Until public organizations revealed its carcinogenic nature in the 1970s, thousands of people who worked at VA hospitals came into contact.
The abandoned property still contains friable asbestos fibers in building materials such as floor tiles and insulation. Inhaling or ingesting asbestos fibers can cause mesothelioma, asbestosis, and other deadly diseases.
People who worked at the Marion County VA Campus, other VA facilities, or served in the military and developed mesothelioma due to asbestos exposure during their service can file a VA claim to cover medical costs or loss of income.
VA benefits allow veterans to receive care at various VA cancer centers across the country. Veterans in Knoxville, Iowa, can receive care through the VA Central Iowa Health Care System in Des Moines. Knoxville veterans may qualify for the Veterans Community Care Program (VCC), which gives VA-funded access to care at facilities outside of the VA network.