Support for Families of Veterans
To help loved ones during and after treatment, the VA provides several types of support for a veteran's family. Eligibility for VA benefits for spouses, dependents, parents, and caregivers depends on the type of benefit, the individual's relation to the veteran, and the veteran's military service record. Other resources available through nonprofit organizations can also assist families of veterans with emotional and caregiving support.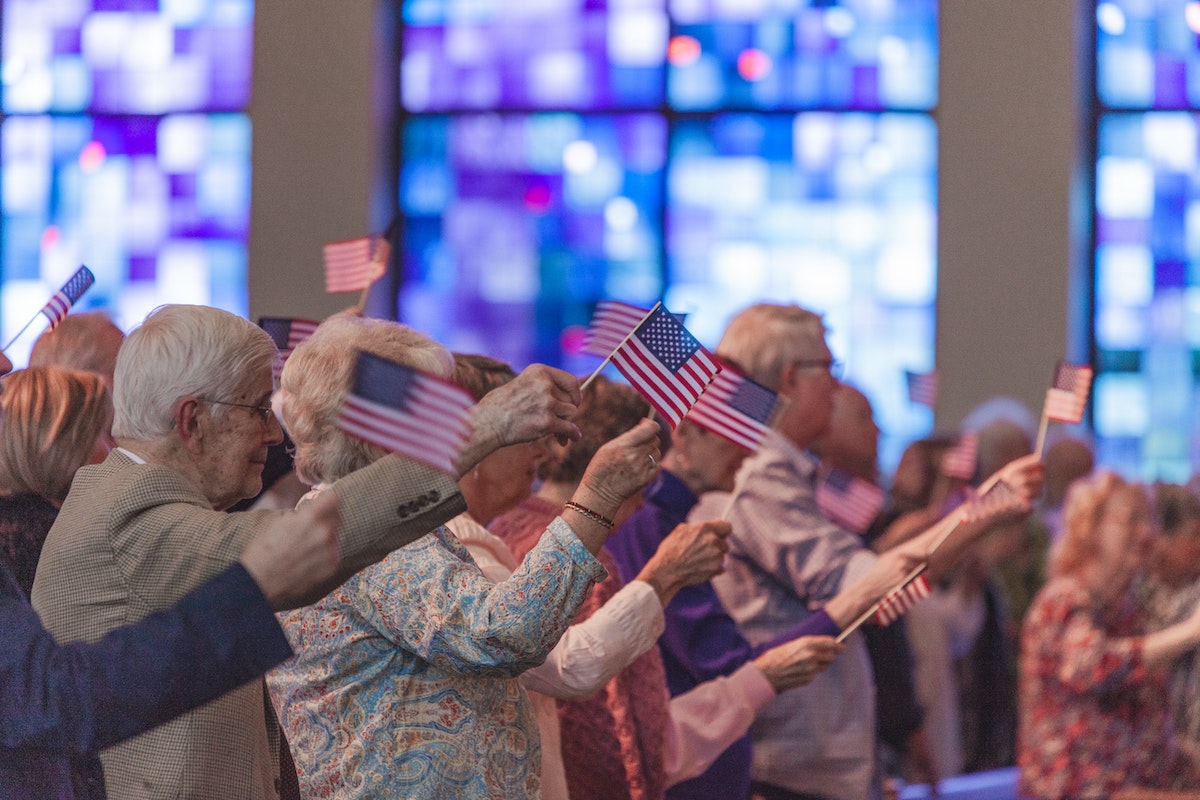 Types of Support Available for the Family of Veterans
For many family members, a veteran's mesothelioma diagnosis can be unexpected and distressing. The VA recognizes the impact service-related illnesses can have on families and provides several types of support for the family of a veteran. Healthcare resources, as well as monetary benefits, may be available for eligible spouses, dependents, parents, and caregivers from the VA and other organizations.
In some cases, support for family members begins with their loved one's service and continues throughout the veteran's life. Additionally, certain benefits (like the VA Survivors Pension or the Grieving Families Act) aid family members after the death of a vet. Eligibility for these programs typically depends on the veteran's military service, your relation to them, and other factors.
Keep reading to learn if any of the following support options could help your family as they navigate caring for a veteran with mesothelioma.
Support for Veterans and Family Members Living With Mesothelioma
As a loved one begins cancer treatment, veterans' family members may rely on a number of support options. Family providing active care for a loved one with mesothelioma as well as those who depended on the individual for care could be eligible for certain VA benefits.
Support for eligible family of veterans living with mesothelioma include:
Education and Training – Chapter 35 education assistance can fund tuition or vocation training for certain dependents and survivors.
Financial services – Home loan programs and financial counseling can be used by a veteran's spouse.
Health care – TRICARE, CHAMPVA, and other health care benefits for service-connected disabilities are available to a spouse and dependent child. These benefits may also be available, in certain instances, to a surviving spouse and child.
Life insurance – Family of servicemembers could qualify for life insurance coverage (FSGLI) or become the beneficiary of a Servicemembers' Group Life Insurance (SGLI), Veteran's Group Life Insurance (VGLI), or Service-Disabled Veterans Insurance (S-DVI) plan.
VA programs with the goal of aiding family members giving short- or long-term care (usually caregivers) to a veteran include:
Coaching Into Care – The VA will provide coaching by a licensed psychologist or social worker for family members and caregivers helping veterans with their health care.
Fiduciary Program – Family of veterans and authorized caregivers can apply to manage their veteran's financial affairs. If the individual does not meet the VA's criteria, they will appoint one.
Fisher House Program – Family and caregivers may qualify for free, temporary lodging near the veteran during treatment that requires distant travel.
Support for Surviving Family Members
After a veteran's death, family members may need other types of support. Afterward, families may need to oversee a range of end-of-life tasks such as managing finances or arranging a burial. To support the family of veterans throughout this time, the VA offers the following programs for eligible surviving spouses, children, and parents.
Burial services – For help with the burial, the VA has several programs to help family members make a plan that meets the veteran's wishes. "Pre-need eligibility determination" allows loved ones to apply in advance to be buried in a VA national cemetery. The VA may also assist with burial costs as well as provide memorial items and grief counseling. Some benefits are available to surviving parents as well as other dependents.
Education and training – Depending on the eligibility of the veteran and their surviving spouse or child, the Survivors' and Dependents' Education Assistance Program may provide education funding. Also, the veteran may have transferred unused Post-9/11 GI Bill funding to a dependent.
Health care – A surviving spouse and child may still be eligible to continue to their health care plans with the VA.
Home loan assistance – A surviving spouse may still be able to apply for a Certificate of Eligibility (COE) to buy, build, repair, or refinance their home. Certain criteria apply.
Life insurance – Anyone named by the veteran can be a potential beneficiary of a VA group life insurance plan. Conversely, only living spouses and children are entitled to registering in one of the VA's life insurance plans.
Monetary compensation – VA programs like the Survivors Pension (for the spouse or child of vets with wartime service) offer monthly payments as part of the pension program. The Dependency & Indemnity Compensation (DIC) program sends tax-free monetary benefits to surviving dependents who qualify. Moreover, DIC is available to dependents of veterans who died of a service-related illness or injury.
Other Resources for Family
In addition to VA resources, the family members of veterans may also find support from other veterans' groups, national and local service organizations, or through hospital social workers. Use the resources below for support with the high costs of mesothelioma treatment and other expenses, transportation assistance, emotional guidance and counseling, and home caregiving aid.