VA Survivor Benefits
Veterans Affairs offers death pension and VA survivor benefits to spouses, dependents, survivors, and family caregivers.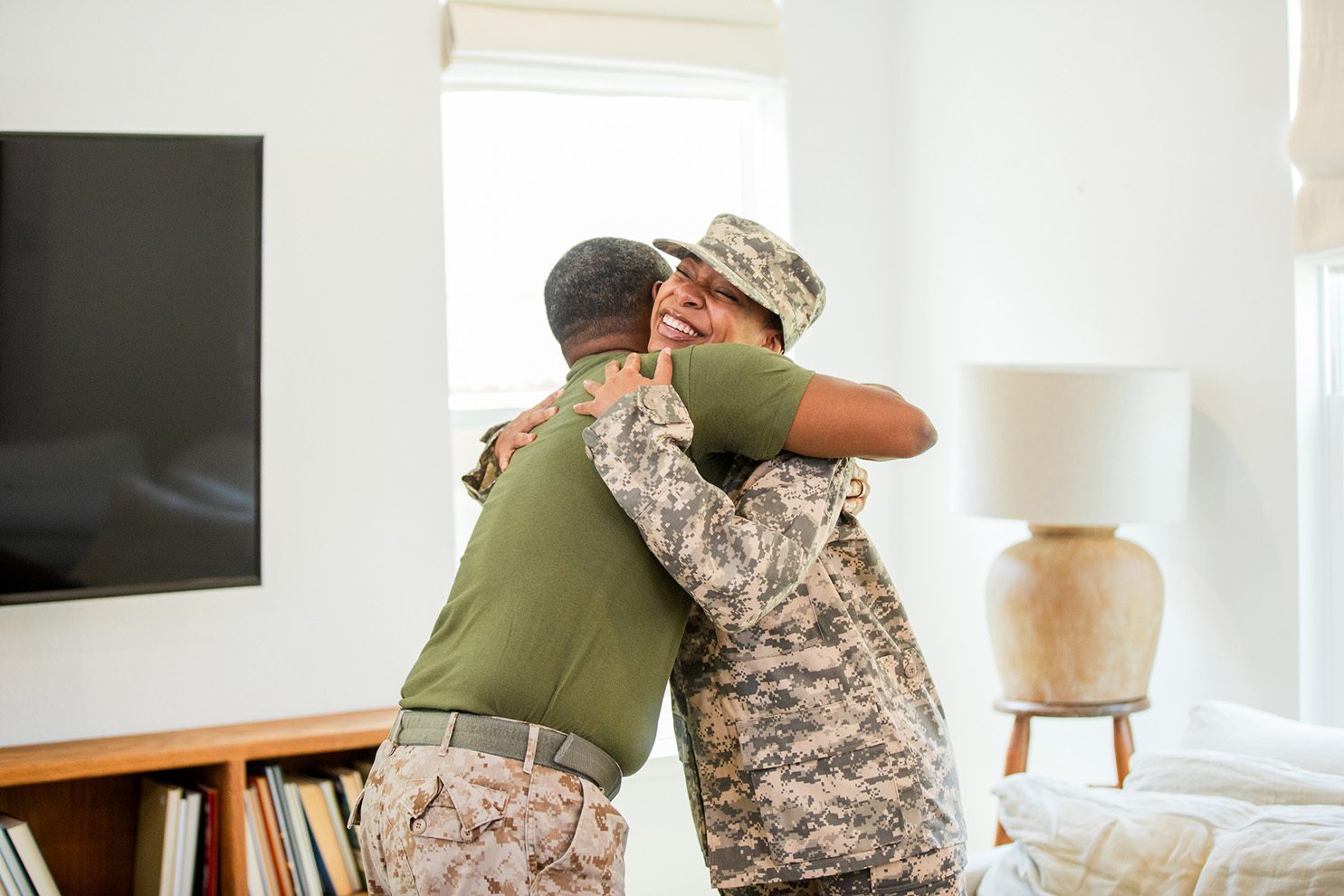 VA Survivor Benefits – Programs and Support for Veterans
VA Survivor Benefits offer crucial financial and emotional support to eligible family members of deceased veterans. They provide assistance like Dependency and Indemnity Compensation (DIC), Survivor Pension, and education aid for dependents. For someone affected by asbestos exposure, these benefits can be especially vital, acknowledging the sacrifices made during military service and offering crucial financial aid to survivors. They symbolize the nation's gratitude for service while providing essential stability for those left behind. Applying for these VA benefits for survivors varies by situation, but their importance in recognizing sacrifices and aiding families is invaluable.
Who Qualifies for VA Survivor Benefits?
In order to qualify for survivor benefits from the VA, the applicant must be the surviving spouse or child of a deceased wartime veteran who meets certain criteria related to income and net worth. These benefits can provide vital support and assistance to those who have lost a loved one who served our country.
Children may be eligible for benefits if they are any of the following:
Under the age of 18
Between the ages of 18 and 23 and enrolled in a VA-approved educational/training institution
Permanently incapable of self-support prior to the age of 18
You may also be eligible for benefits if you meet one of the following requirements:
The Veteran entered active duty on or before September 7, 1980, and served at least 90 days of active military service, with at least one day during a covered wartime period
The Veteran entered active duty after September 7, 1980, and served at least 24 months or the entire period for which they were called or ordered to active duty (with some exceptions), with at least one day during a covered wartime period
The Veteran was an officer and started on active duty after October 16, 1981, and hadn't previously served on active duty for at least 24 months
The wartime service requirements include:
Mexican Border period (May 9, 1916, to April 5, 1917)
World War I (April 6, 1917, to November 11, 1918)
World War II (December 7, 1941, to December 31, 1946)
Korean conflict (June 27, 1950, to January 31, 1955)
Vietnam War era (November 1, 1955, to May 7, 1975, or August 5, 1964, to May 7, 1975)
Gulf War (Starting August 2, 1990)
Veterans with mesothelioma can take action without affecting their benefits.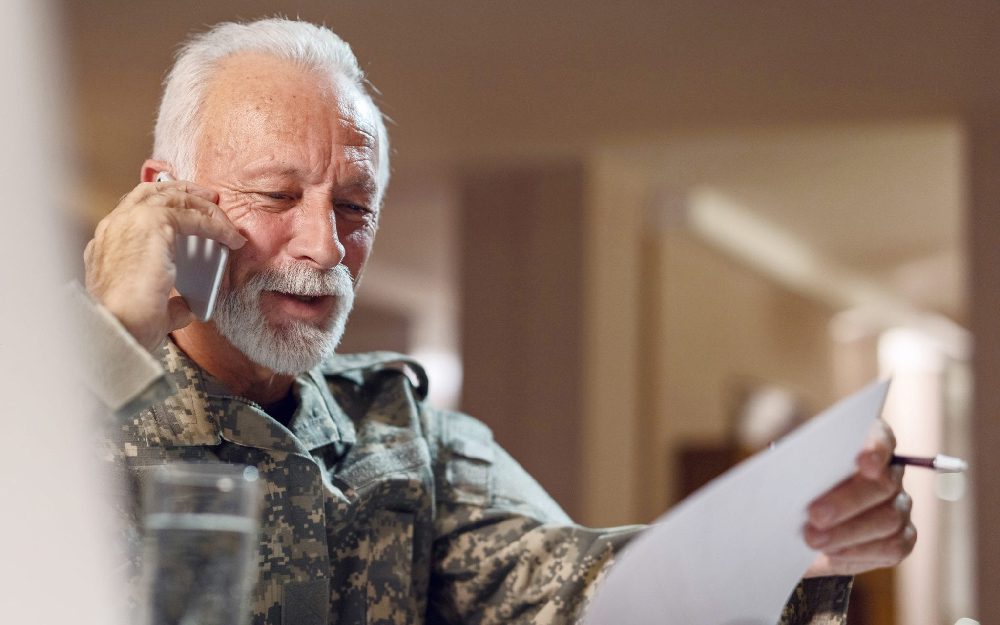 How to Apply for VA Survivor Benefits
As you apply for VA Survivor Benefits, it's essential to be thorough and accurate while filling out the application. You should also ensure that you have all the necessary documentation ready to submit.
To apply for military survivor benefits, you should:
Determine Eligibility: Confirm eligibility for the specific VA Survivor Benefit you're seeking (e.g., DIC, Survivor Pension, education benefits for dependents, etc.) by reviewing the VA's eligibility criteria or contacting the VA helpline.
Gather Required Documentation: Collect necessary documents such as:

Veteran's discharge or separation papers (DD214)
Marriage certificate
Birth certificates of dependent children
Veteran's death certificate
Medical evidence if applying for benefits related to a service-connected cause of death or injury

Choose the Application Method: Apply online through the VA's website using the VA Form 21-534EZ for Survivor Pension or Form 21P-534EZ for DIC, or download the forms to submit by mail.
Complete the Application: Fill out the application form accurately and completely. Provide all necessary personal information and details regarding the deceased veteran's service history, death, and relevant financial information.
Submit the Application: If applying online, follow the instructions on the VA's website to submit the application electronically. If mailing the application, send it to the appropriate VA regional office listed on the form.
Follow-Up and Communicate: Regularly check the status of your application using the VA's online tools or by contacting the VA helpline. Stay responsive to any requests for additional information or documentation.
It's crucial to stay engaged throughout the process by following up with the VA and keeping tabs on the status of your application. By doing so, you can navigate the process efficiently and effectively. As a survivor, your loved one's service and sacrifice are deeply appreciated, and you deserve to receive the benefits you're entitled to.
How Long Does It Take to Receive VA Survivor Benefits?
The processing time for VA Survivor Benefits applications can vary significantly based on several factors, often taking anywhere from a few months to over a year in some cases.
Factors Affecting Processing Time:
Type of Benefit: Different benefits within the VA Survivor Benefits umbrella may have varying processing times.
Completeness of Application: Incomplete or inaccurate applications can lead to delays. Ensuring all necessary forms, documentation, and evidence (such as marriage certificates, death certificates, medical records, etc.) are included is crucial.
Complexity of the Case: Some cases might be more complex, especially if there are disputes or additional information required to determine eligibility, such as service-related causes of death or other unique circumstances.
Backlog and Workload: VA offices might have varying workloads and backlogs, which can affect the overall processing time.
Steps to Expedite the Process:
Submit a Complete Application: Ensuring all necessary documents and information are included in the initial application can significantly reduce processing delays.
Follow Up: Regularly following up with the VA or the designated office handling the application can help keep track of its status and address any missing information promptly.
Seek Assistance: Get help from veterans' service organizations or veteran legal professionals for a smoother and complete application process.
Request Expedited Processing: The VA might consider expediting the application in certain urgent situations, such as financial hardship or severe health issues. Providing evidence of such circumstances can support a request for expedited processing.
Stay Informed: Knowing the processing times for different benefits can help manage expectations. The VA publishes average processing times for various claims, accessible through their website or helpline.
Understanding VA Survivor Pension and Caregivers Program
If you're looking for financial support as a surviving spouse or dependent child of a wartime veteran with limited income, the VA Survivor Pension is a great option to consider. This needs-based pension provides assistance with medical expenses and basic needs, regardless of the cause of the veteran's death. It's important to note that, unlike other VA legal assistance or Survivor Benefits that are tied to service-related incidents, this pension is solely based on income.
In contrast, the VA Caregivers Program aids family caregivers of post-9/11 veterans with severe injuries or illnesses incurred in the line of duty. It provides a monthly stipend, healthcare benefits, caregiver training, and mental health support to those assisting veterans with daily living needs. This program stands apart by specifically focusing on caregivers of severely injured veterans, distinct from other survivor benefits, addressing various circumstances, or providing financial aid.
VA Survivor Benefits vs. Veteran Widow Benefits
It's important to note that VA Survivor Benefits are not only available to the spouses of deceased veterans but also to other family members. These benefits include a range of assistance programs, such as Dependency and Indemnity Compensation (DIC), Death Pension, and Survivor's Pension. The VA considers certain factors to be eligible for these benefits, such as the cause of the veteran's death, service history, placement locations like shipyards, and the survivor's relationship with the veteran.
Widow Benefits are benefits that are specifically designed to support the surviving spouse of a deceased person. These benefits can include Social Security Survivor Benefits, pension benefits, healthcare assistance, and more. Eligibility for these benefits is usually based on the marital status at the time of the spouse's death and sometimes considers factors such as the length of the marriage.
Veterans who were diagnosed with mesothelioma may be eligible for VA compensation. To find out if you qualify, speak with a patient advocate today.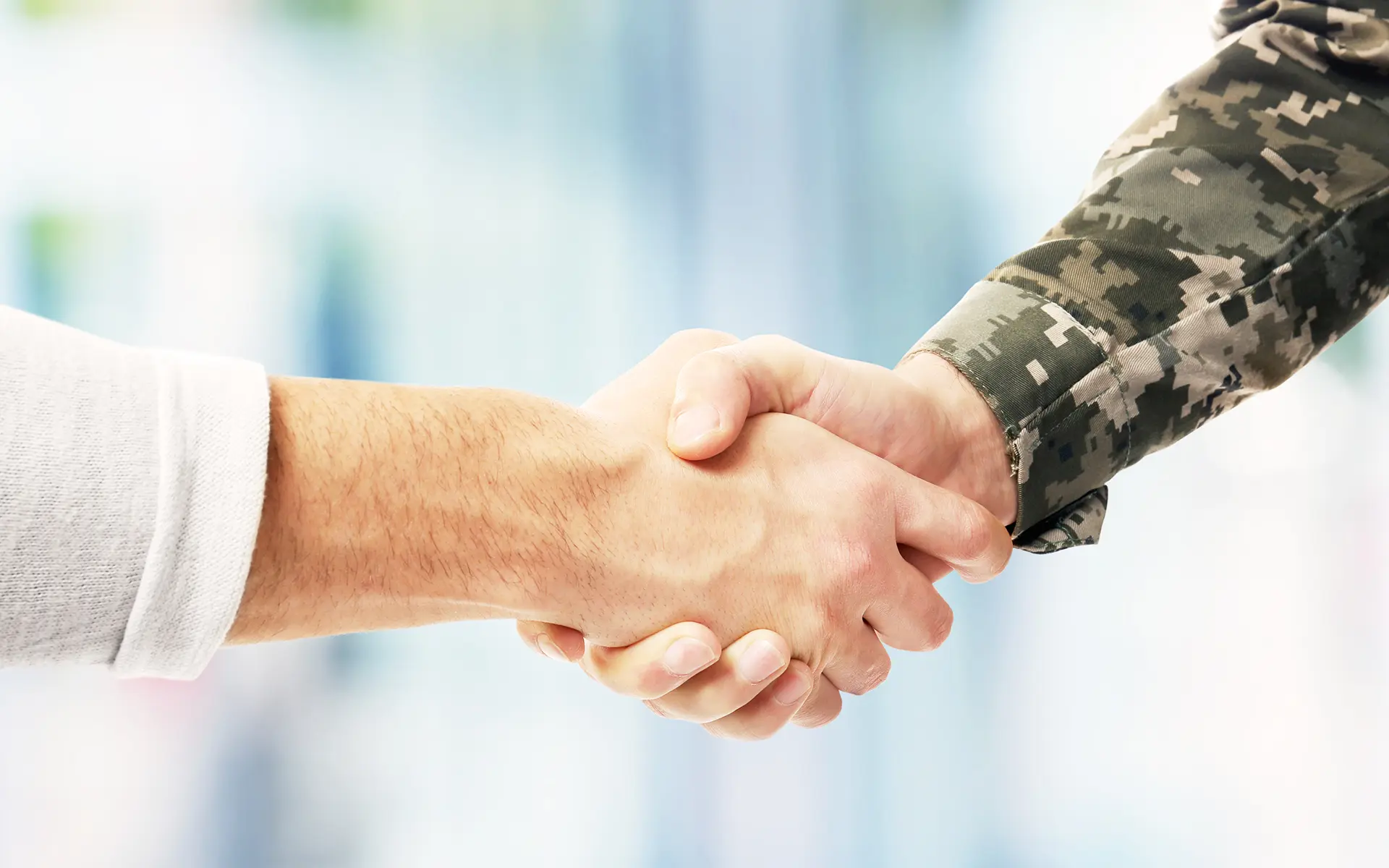 How Much Does the VA Pay to Survivors?
VA Survivor Benefits encompass Dependency and Indemnity Compensation (DIC), Survivor Pension, and Education Benefits for dependents. DIC amounts, around $1,357 monthly for a surviving spouse without dependents, vary based on circumstances like dependent children or need for aid. Survivor Pension, which is income-dependent, bridges the gap between the survivor's income and the VA-set limit, factoring in deductions, such as medical center expenses. Education Benefits provide financial assistance for up to 45 months of education or training, with rates that vary depending on the type of program. Amounts may fluctuate due to annual adjustments or legislative changes, so current VA resources offer the most accurate and up-to-date information for survivors seeking these benefits.