Filing for VA Disability Benefits for Asbestos Exposure
Filing for VA disability benefits for asbestos exposure is a simple process. Veterans and their representative can file online, by mail, or in person at a VA center. Make sure to collect all your personal military and medical documents before filing. As of 2021, the average time it takes the VA to make a claims decision is about 153.1 days.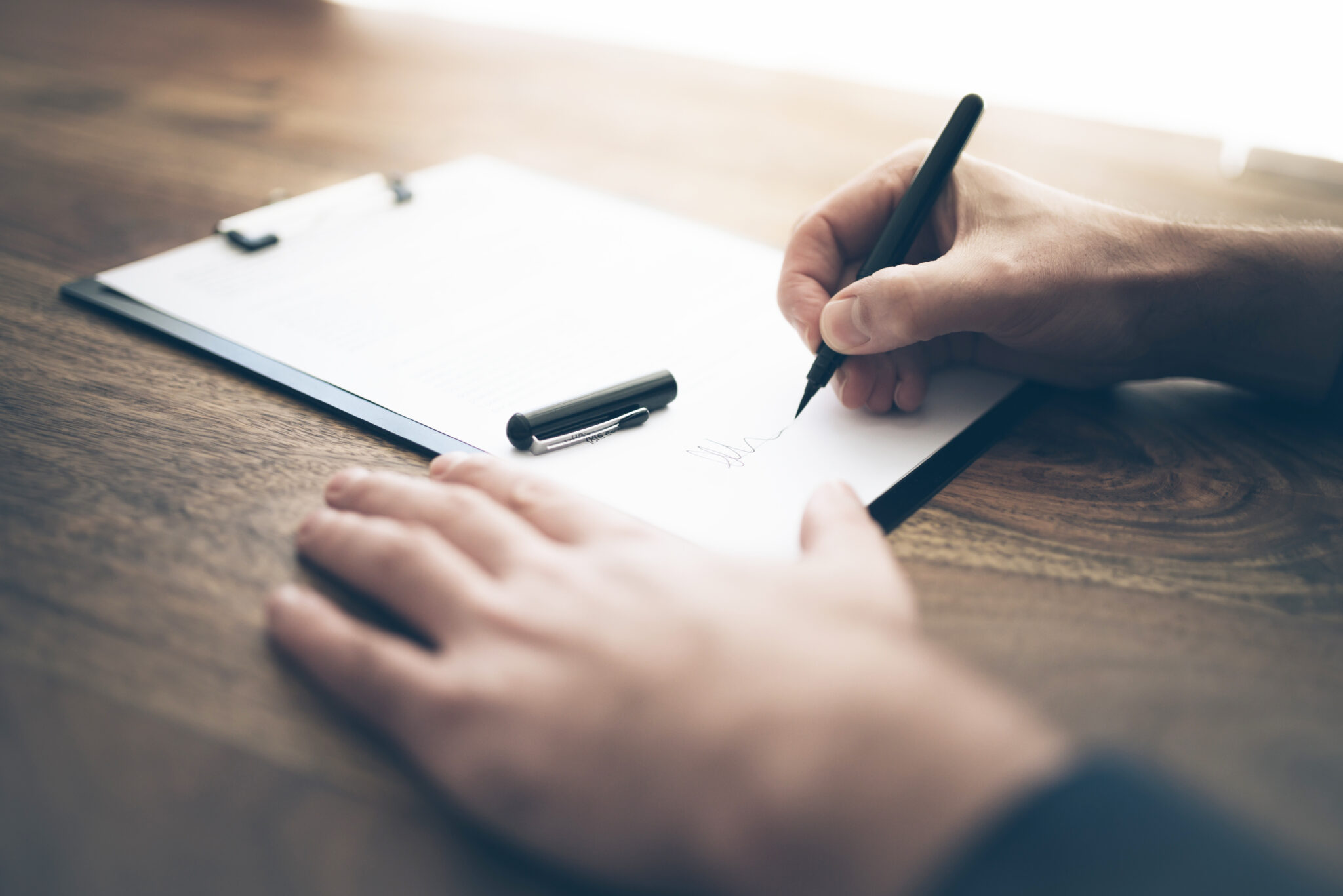 Filing for Disability Benefits for Asbestos Exposure
The Department of Veterans Affairs (VA) has several types of benefits for veterans with mesothelioma and certain eligible family members. Today, many veterans with a history of asbestos exposure file for VA disability benefits and health care because they have their service-connected disability.
The VA supports working with a claims processor from the Veterans Service Organization (VSO) or other accredited professional. File online using the eBenefits website, by mailing or faxing in the relevant VA Form, or submitting it in person at your local regional office.
What Types of Benefits Are Available to Veterans With Mesothelioma?
Generally, veterans affected by asbestos exposure (including those diagnosed with mesothelioma cancer) qualify for VA benefits. In most cases, the VA accepts benefits claims from honorably discharged veterans with service-connected illnesses and injuries. Additionally, the VA accepts claims from veterans with mental and physical conditions that were worsened by their military service. The 2023 Disability rates can be found here.
Health benefits available to veterans diagnosed with mesothelioma:
| | |
| --- | --- |
| Disability compensation | The VA pays a tax-free monetary benefit to veterans with qualifying disabilities. Payment amounts are graded according to the vet's disability rating (up to 100% or "totally and permanently disabled". |
| Special monthly compensation | Special circumstances warrant higher compensation rates (such as cancer caregiving needs). |
| VA health benefits | VA hospitals and other health care facilities provide exams, immunizations, medical procedures and treatments, and pharmacy access. |
How to File for VA Disability Benefits: Step-By-Step
To file for VA disability benefits for mesothelioma in person, work with a certified professional. VSO representatives work with veterans in regional offices and over the phone to collect the right documents and file the correct VA EZ forms for benefits. Moreover, VSO reps help many veterans submit an "intent to file" (VA Form 21-0966).
An "intent to file" form sets the date you start getting benefits.
For veterans living far from VA centers, file for benefits by mail or online using the VA's eBenefits website. Before starting, assemble all supporting evidence and personal documents, including:
Disability Benefits Questionnaire (not required)
Private medical records
VA treatment history
Note: Supporting evidence is not required to file a VA disability claim for asbestos exposure. However, the VA may schedule a medical exam to confirm your disability.
To file by mail, download and fill out the Application for Disability Compensation and Related Compensation Benefits (VA Form 21-526EZ). The application and intent to file form can be mailed to the U.S. Department of Veterans Affairs at:
Claims Intake Center

PO Box 4444
Janesville, WI 53547-4444
Or fax your application to:
(844) 531-7818 (U.S. only)
(248) 524-4260 (outside the U.S.)
How to File an eBenefits Disability Claim
Go to eBenefits.va.gov
Select 'Log in' in the top right corner of the webpage.
Log in with your DS Logon information (or CAC card).
Select 'Apply for Benefits'.
For new disability claims, select 'Apply for Disability Compensation'.
Answer the VA's questions about your disability, VA treatment history, and if you're receiving Social Security payments for the condition.
Scan and upload your medical documents.
Review your application for accuracy and completeness.
If you have nothing more to add to your application, select 'Submit'.
Write down your 'Confirmation Number' and keep it for your records.
After Filing for Benefits
After filing for benefits, check your email and eBenefits Message Center for confirmation emails. These will only confirm that the VA has received your application. The confirmation email cannot tell if they rejected or accepted your application.
Next, wait to hear from the VA with your claim's decision or a request for more information (this may include a medical exam at a VA hospital).
As of February 19, 2019, veterans have three options for appealing a VA decision. Furthermore, veterans can continue pursuing other appeal options if their first appeal is denied.
Supplemental Claim – Submit new evidence that the VA hasn't reviewed yet.
Higher-Level Review – Request a higher-ranked reviewer to decide your case.
Board Appeal – If denied by the previous two, vets can appeal to the Board of Veterans' Appeals and a Veterans Law Judge.
Increasing VA Disability Benefits
After being diagnosed with an asbestos-caused disease, many veterans need to increase their VA disability rating. Increasing your VA disability rating likewise increases your disability benefits amount.
Usually, the process for increasing your disability compensation is the same as the first time they filed. First, log into the eBenefits website to start a new application or meet with a trained professional to file in person.
For most benefits applications, the VA takes about 153 days to make claim decisions.