Support for Spouses of Veterans With Mesothelioma
The VA provides a range of healthcare benefits and disability compensation payments to spouses of veterans. Other federals resources for spouses include Social Security and Medicare benefits. Surviving spouses may also seek legal compensation in some cases.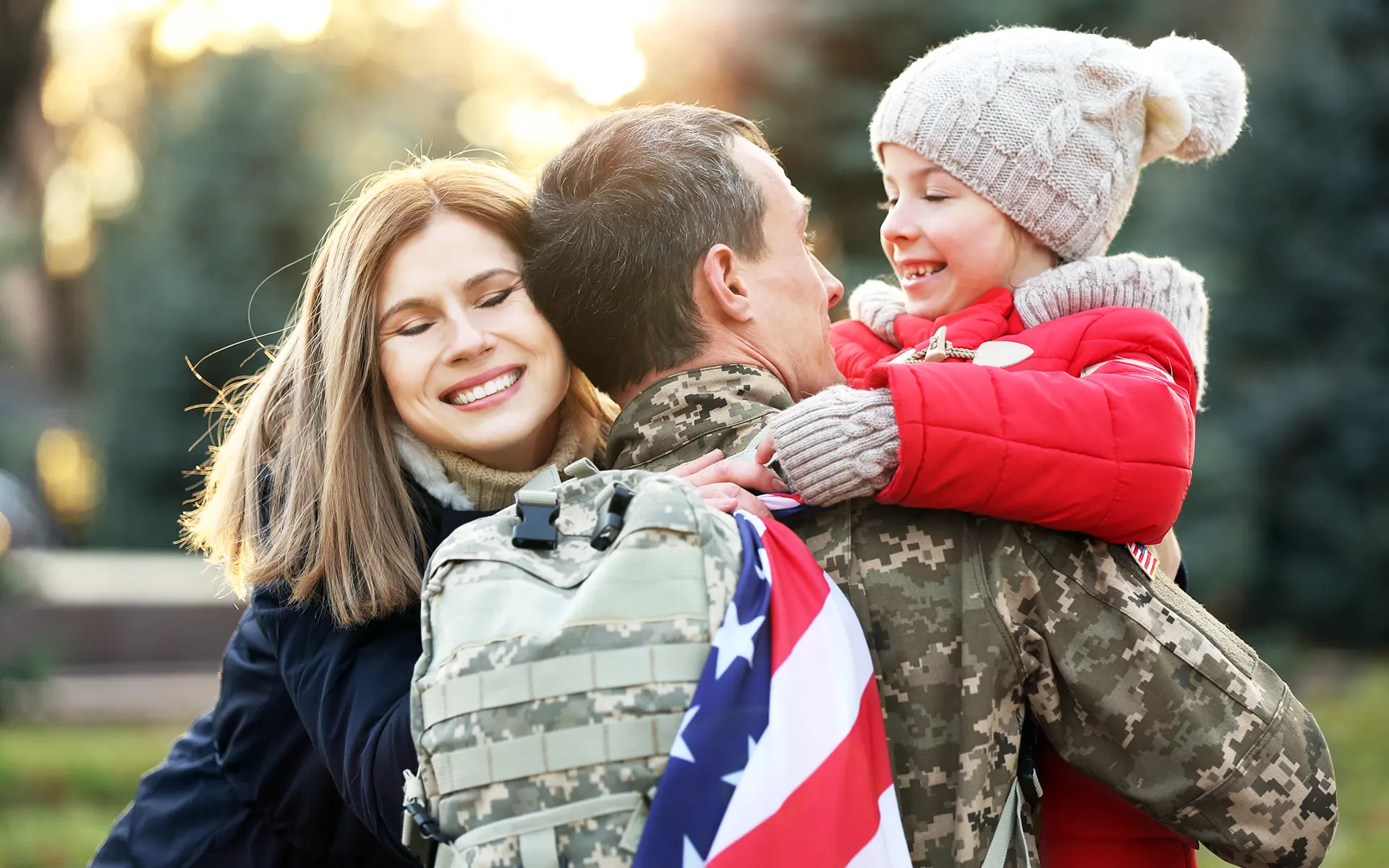 Spouses of Veterans With Mesothelioma Benefits
When a husband or wife becomes ill, their partners typically experience the greatest impact. Spouses of veterans are often the first ones to take on the role of caregiver. Afterward, surviving spouses must also manage vets' personal affairs – as well as their own.
Spouses of veterans may qualify for certain healthcare, disability, and survivor benefits from the VA. Moreover, federal programs like Social Security and Medicare provide spousal reimbursement and retirement payments. For loved ones who have been diagnosed with mesothelioma, additional compensation may be available.
Programs for spouses of veterans with mesothelioma include:
Caregiver assistance
Education and training
Employment assistance
Healthcare (TRICARE, CHAMPVA)
Home loan Certificates of Eligibility
Life insurance with FSGLI
Premium-free Medicare Part A
VA Support for Surviving Spouses
The VA maintains several resources to support the spouses of veterans. After a servicemember's death, surviving spouses may be able to rely on some end-of-life programs as well. Other VA benefits help surviving family members care for themselves, their family, and their home with financial compensation.
Compensation for Spouses and Children
Surviving spouses of veterans who died during their service or from a service-related illness or injury may qualify for tax-free compensation payments from the VA. Known as VA Dependency and Indemnity Compensation (DIC), the monetary benefit is paid monthly. Evidence of the service-connected illness (such as a mesothelioma diagnosis) must be submitted with your DIC claim to the VA.
The monthly payment rate for eligible surviving spouses as of December 1, 2020, is $1,357.66.
Caregivers of veterans can also apply for assistance from the VA. The Program of General Caregiver Support Services offers education and other resources to caregivers of veterans. The program doesn't require an application to begin.
Education
Dependent or surviving spouses may qualify to use certain VA-funded education assistance. Commonly called Chapter 35 benefits, education support includes:
Job training
Money for book and supplies
Money for housing
Tuition reimbursement
Likewise, Chapter 36 employment and career planning guidance allows some dependents to explore job skills and interests. Career counseling and planning on how best to use VA benefits are available through Chapter 36.
Health Care
Spouses may be eligible for VA-provided health care (including after the veteran has passed, for those who qualify). TRICARE is available to family members of certain retired servicemembers. TRICARE offers health plans with prescriptions and dental coverage.
The Civilian Health and Medical Program of the Department of Veterans Affairs (CHAMPVA) may provide cost-sharing services for those who don't qualify for TRICARE. The program may cover health care for some surviving spouses of veterans with disabilities.
Home Loan Programs
Surviving spouses may qualify for a VA-backed home loan. If eligible, you can apply for a Certificate of Eligibility (COE) to give the lender. Income and credit requirements may still limit available home loans from lenders.
Life Insurance
Veterans Group Life Insurance and Family Servicemembers' Group Life Insurance are available to eligible veterans and their spouses. Additionally, accelerated payment of benefits is available to certain servicemembers, veterans, and/or their spouses if they become diagnosed with a terminally ill disease. Patients with less than nine months to live can apply for up to 50 percent of coverage paid in $5,000 installments.
Apply for accelerated benefits by filling out the Claim for Accelerated Benefits (SGLV 8284) form. The application includes a portion for your doctor to state your illness.
Veteran Burial and Memorial Items
When a veteran passes away, family members can rely on the VA for several end-of-life and commemoration services. Veterans may qualify for burial in a VA national cemetery. Moreover, families can order memorial items honoring their vet's service.
For some families, applying for burial in a VA national cemetery in advance makes planning easier. Families can apply for "pre-need eligibility" for burial with the VA.
Medicare and Social Security Benefits
Like VA health and disability benefits, many seniors rely on Medicare health coverage and Social Security retirement payments. Additionally, fully disabled veterans may be able to receive expedited Social Security disability payments before retirement age. Qualifying spouses and surviving spouses may also receive benefits.
Eligible spouses (current or divorced) may qualify for up to 50 percent of their spouse's disability or retirement payments.
Spouses may continue these benefits after their partner's death, if:
They are age 60 or older
They are age 50 or older if disabled
They are caring for your children under age 16
Legal Compensation and Support for Spouses of Veterans
If mesothelioma causes the death of a veteran, spouses and other family members may seek legal compensation. The amount of time you must file a claim depends on each state's statute of limitations. The state you're living in may not be the state you file in, so talk to a qualified mesothelioma attorney as soon as possible for more information.
A lawyer can help you seek compensation with a(n):