Veterans of Foreign Wars (VFW) FAQ
Frequently asked questions about the non-government organization Veterans of Foreign Wars (VFW FAQ) are answered below. Vets and their families (especially those with mesothelioma) can use the following resources to learn about the VFW. Additionally, the following info may answer questions about VFW help with VA claims.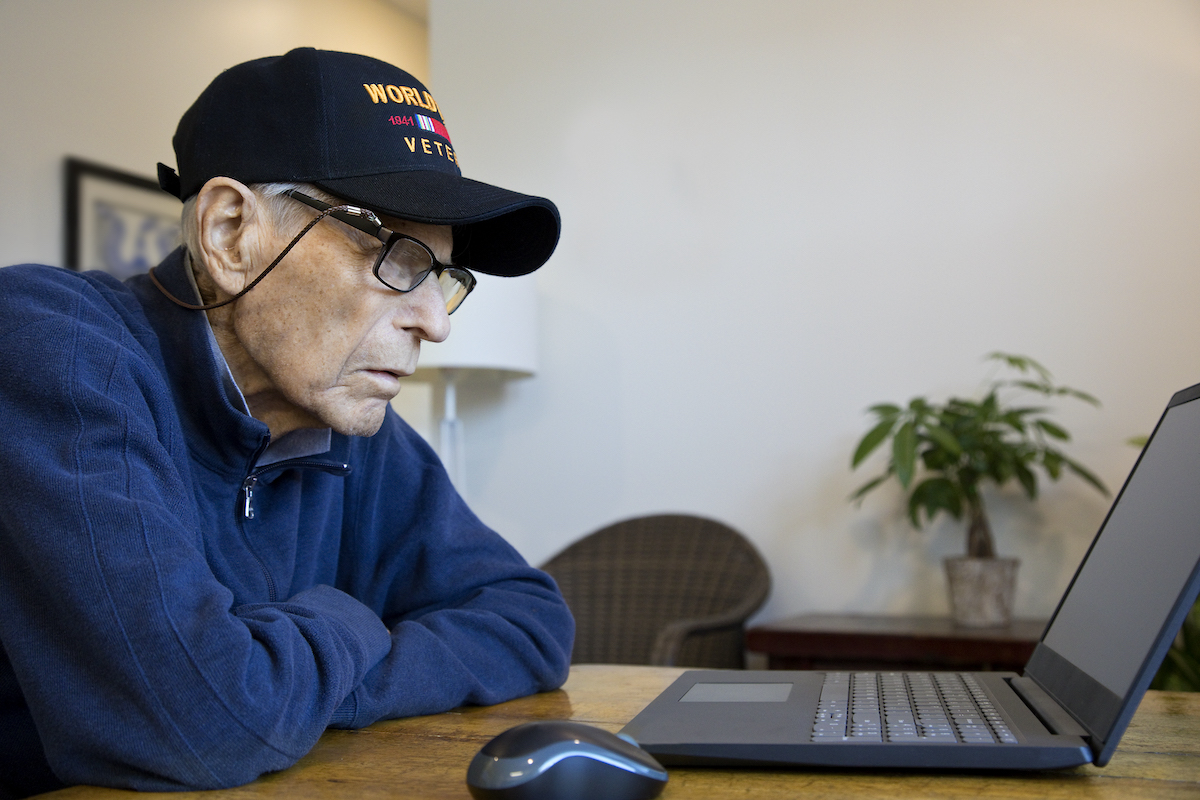 Veterans of Foreign Wars (VFW) Frequently Asked Questions
In the U.S., you've probably driven by a VFW Post – and you may not have even known it. Though it's one of the oldest groups devoted to the care of American soldiers, there are a few frequently asked VFW questions people still have about the Veterans of Foreign Wars.
Moreover, the VFW provides a range of services to its members and community. Today, many veterans with service-connected disabilities supplement their U.S. Department of Veterans Affairs (VA) benefits with help from the VFW.
The information on this page answers a few general questions people frequently have about the veterans' union. Also, vets and their family members with mesothelioma or another asbestos-related disease may benefit from the aid of VFW resources.
For legal help, contact a qualified asbestos attorney. Due to varying state laws, filing an asbestos case for compensation requires the guidance of an experienced lawyer.
What Is the VFW?
Today, the VFW is a well-known nonprofit service organization. Historically, membership has been restricted to those who have served in the active, Guard, or Reserve forces.
Not long after the Spanish-American War, veterans sought to secure health and pension benefits for those returning from war. Many Americans came home after overseas conflicts with severe physical and mental injury. At the time, the federal government did not offer any service benefits to those who'd fought.
Beginning in 1899, soldiers returning home from early-American wars overseas formed the first local veterans' interest groups. Eventually, the organizations joined to create a single, national union on August 1, 1914.
Worldwide, there are 6,024 Posts spread across 52 Departments. Click here to find a VFW Post near you.
Core Values and Mission
In the 19th century, those coming back to the U.S. from overseas military conflicts had no medical care, no retirement pensions, and had to care for their own service-caused injuries.
In response, veterans formed communities to care for other vets in need in Ohio, Colorado, and Pennsylvania. Vets included soldiers who'd fought in the Spanish-American War (1898) and the Philippine Insurrection (1899-1902). Thousands were sick or wounded from battle.
The VFW's motto is: No One Does More For Veterans.
The mission of the VFW organization is: To foster camaraderie among United States veterans of overseas conflicts. To serve our veterans, the military and our communities. To advocate on behalf of all veterans.
The VFW strives to:
Ensure vets are respected for their service
All vets receive their earned entitlements (i.e., deserved benefits)
Vets and their loved ones are recognized for their sacrifice
What Are the Membership Requirements to Join?
VFW membership is set by the organization's National Bylaws. Generally, the rules define two major qualifications applicants must have:
Honorable military service
"Service in a war, campaign, or expedition on foreign soil or in hostile waters."
Honorable military service includes active duty, National Guard, and Reserves service in the U.S. Army, Air Force, Navy, or Marine Corps. All currently serving service members qualify. Additionally, veterans with an honorable discharge qualify for VFW membership.
To prove military service in a foreign war, you may present any of the following:
An authorized campaign medal or badge
Receipt of military payment for Hostile Fire Pay or Imminent Danger Pay
Stationed in Korea for 30 consecutive or 60 nonconsecutive days
If you want to help improve the lives of American vets but don't qualify for VFW membership, you may qualify for the VFW Auxiliary. Primarily, the VFW Auxiliary includes volunteer family members of soldiers and prior service members to support the veteran community.
To qualify, you must be at least 16 years old and a veteran's:
Son or daughter
Husband or wife
Father or mother
Brother or sister
Grandfather or grandmother
Grandson or granddaughter
Widow or widower
VFW's Service for VA Help
One of the VFW's primary goals is connecting every veteran with the benefits they've earned through military service. Furthermore, the organization has a long history of lobbying Congress for vets' rights. In fact, the VFW played a vital role in the formation of the VA.
Unsurprisingly, the VFW maintains several resources to help veterans apply for VA health and disability benefits. To help with the VA claims process, VFW members can use the VFW's National Veterans Service (NVS). VA-accredited service officers staff offices across the country.
In 2020, VFW Service Officers helped vets recoup over $9.7 billion in benefits with $1.4 billion in new benefits.
Does the VFW Help With VA Claims?
Yes, the VFW helps its members file VA claims. The VFW's network of Service Officers includes trained experts accredited by the VA.
The NVS guides currently serving men and women with pre-discharge checklists for pension compensation. Also, Service Officers from the VFW can answer any questions about disability claims, benefits, and entitlements. The VFW's filing help with VA claims includes:
Death benefits
Disability compensation
Education programs
Employment and training programs
Pension benefits
Rehabilitation programs
How Can the VFW Help Veterans With Mesothelioma?
Mesothelioma is an uncommon type of cancer. Yet, more than a third of mesotheliomas occur among U.S. military veterans. Veterans of the U.S. have the highest risk for asbestos cancers, but nearly all veterans have some risk for asbestos-related diseases due to the popularity of asbestos in manufacturing.
Consequently, mesothelioma is often a service-connected illness. Many vets already qualify for health benefits. Being diagnosed with mesothelioma may increase your disability rating or qualify you for additional benefits. VFW Service Officers can help you apply for VA assistance and answer all your vfw questions.
$1,500 Grant: The Unmet Needs program may provide a $1,500 grant "to assist with basic life needs not a loan – so no repayment is required." View the grant's eligibility criteria, and apply on the VFW's website.