Department of Veterans Affairs
The Department of Veterans Affairs (VA) is responsible for the care of over 9 million vets. For mesothelioma cancer patients, the agency is vital.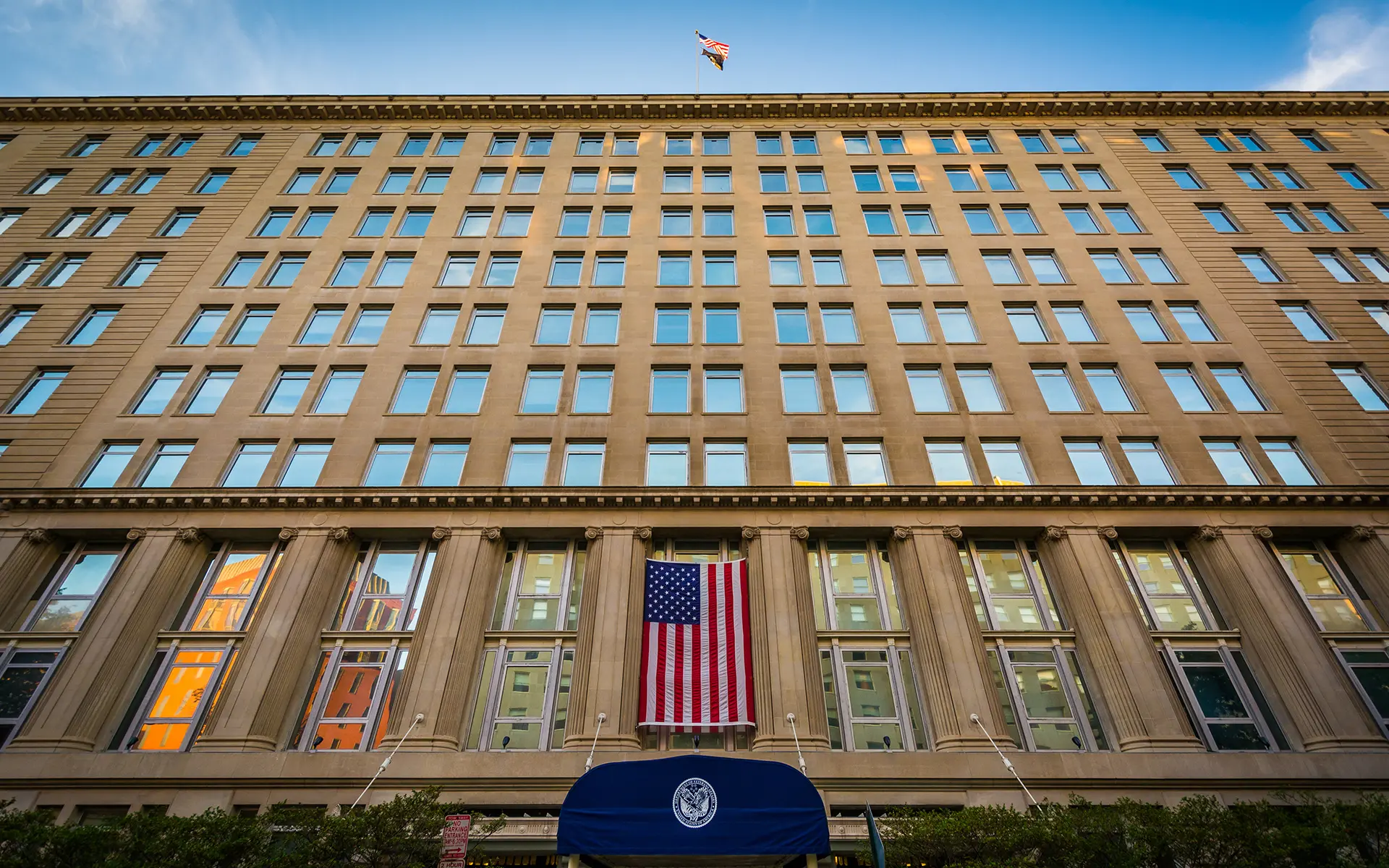 Department of Veterans Affairs Information for Mesothelioma Patients
Today, the Department of Veterans Affairs (VA) is responsible for the care of over nine million veterans – about half of the 18.2 million currently living in the U.S. While the current federal agency oversees a variety of post-military programs, the idea for the program began with solely pension plans for disabled vets of the Revolutionary War in 1789. Over time, the VA's mission has expanded to include comprehensive health care coverage, military record management, education and burial assistance, housing loan support, and disability compensation. For people diagnosed with mesothelioma, this compensation can be vital.
Any service member who was exposed to asbestos during the military service may be entitled to health care and legal aid to recoup losses caused by their diagnosis. Fortunately, the VA maintains a number of offices and departments dedicated to helping veterans and their families recover from service-related injuries.
A Brief History of the VA
1789: A newly-formed US federal government secures pensions for disabled veterans of the Revolutionary War.
1883: The Bureau of Pensions is the first federal administration dedicated to veteran assistance.
1865 – 1870: After the government purchase of land, Union soldiers are buried in 70 national cemeteries.
1912: The Sherwood Act ensures pensions for all Union soldiers of the Civil War and Mexican-American War veterans.
1924: The World War Adjustment Compensation Act provides bonuses for WWI veterans.
1930: President Hoover combines multiple federal agencies under one umbrella to serve soldiers following their service: The Veterans Administration.
1944: The G.I. Bill of Rights is created with benefits for education, loans, and unemployment assistance.
1989: President Reagan makes the Veterans Administration a cabinet of the White House and renames it the Department of Veterans Affairs (VA).
2014: Congress sends $16 billion to the VA to fix grave issues in the level of health care given to soldiers and health care administration.
Veterans who were diagnosed with mesothelioma may be eligible for VA compensation. To find out if you qualify, speak with a patient advocate today.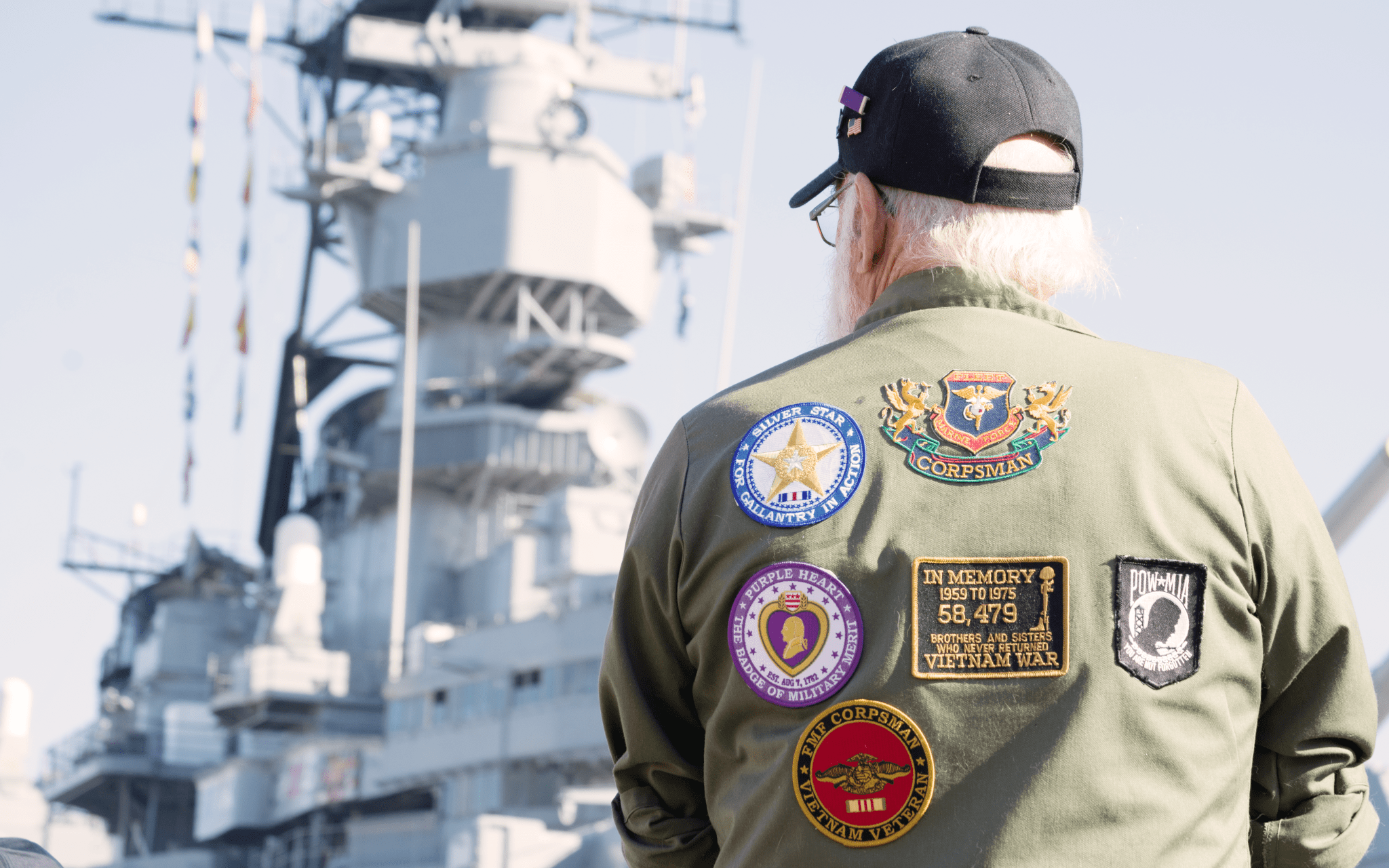 What Benefits Are Available from the VA?
When people visit the VA Homepage, they are presented with a series of lists with access to their health care, disability claims, military records, benefits information, and more. For mesothelioma patients who already have access to VA healthcare, this page provides links to refill and track prescriptions, talk with cancer care teams, schedule appointments, and view lab test results.
In addition to these services, veterans who are already registered with the VA can connect to a number of programs that help families live recover from or manage their mesothelioma. Because maintaining regular family expenses alongside medical bills can be challenging, veterans should look into VA programs like:
Disability benefits
Career counseling
Fiduciary program
Mental health care
Life insurance
Family member benefits
Indemnity compensation
Housing assistance
Mortgage delinquency aid
Burials and memorials
Pension
Military records
Within the VA, the three particular administrations of major importance to patients are the Veterans Benefits Administration, the Veterans Health Administration, and the National Cemetery Association. The Veterans Health Administration provides medical services at 170 hospitals and over 1,074 outpatient clinics. The Veterans Benefits Administration encompasses dozens of programs (such as home loans and life insurance); their Benefits A-Z pages provide a comprehensive list. Veterans with service-connected disabilities can go directly to the VA's Fact Sheet.
Visit the VA's Contacts page to contact the VA toll-free or search their FAQs for quick answers to your questions.

Veterans with mesothelioma can take action without affecting their benefits.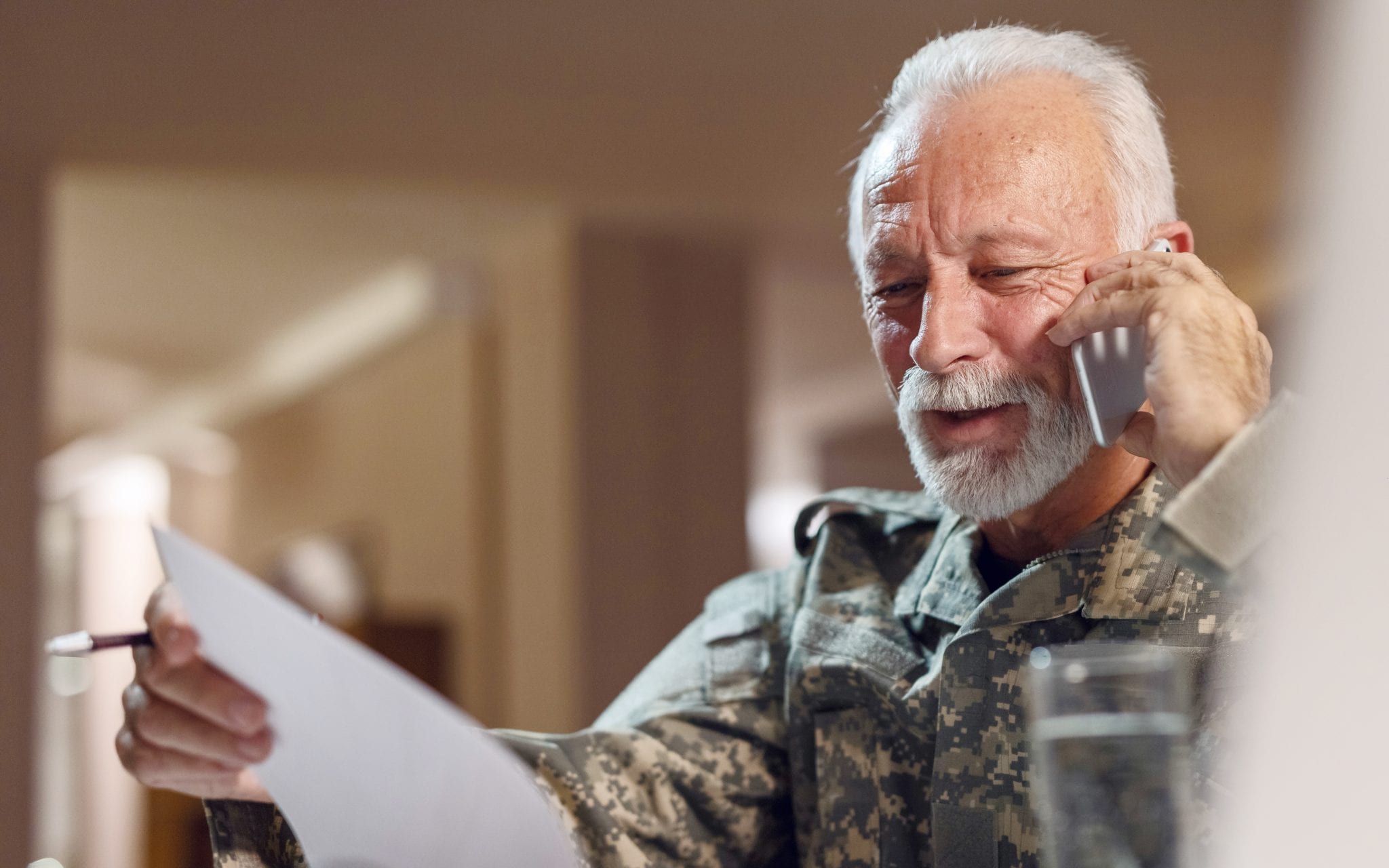 Applying for VA Benefits
To apply for VA benefits, veterans will need to fill out a VA Form 10-10EZ (Application for Health Benefits). Before filling out the application (either on paper or online), you'll need your social security number, a copy of your DD-214 (a record of your military service and discharge), personal financial information, a tax return from the most recent year, and any account numbers for current health insurance.
If you complete the application online, the VA will send a message confirming the receipt of your application. Print this page for your personal records.
According to the VA, most claims are processed within a week. If more than a week passes without reply from the VA, do not submit another application. Instead, call 877-222-8387 and report your issue.
If approved, your eventual benefits will depend on a number of factors based on your military and medical history. For instance, the VA will consider your rank upon discharge as well as how your time in service affected your current state of health when decided your disability rating.