Insurance for Veterans With Mesothelioma
For countless veterans, the VA provides health care coverage and life insurance. At the age of 65, many still sign up for a Medicare plan. Too, other forms of private insurance cover millions of vets' checkups, treatments, and more.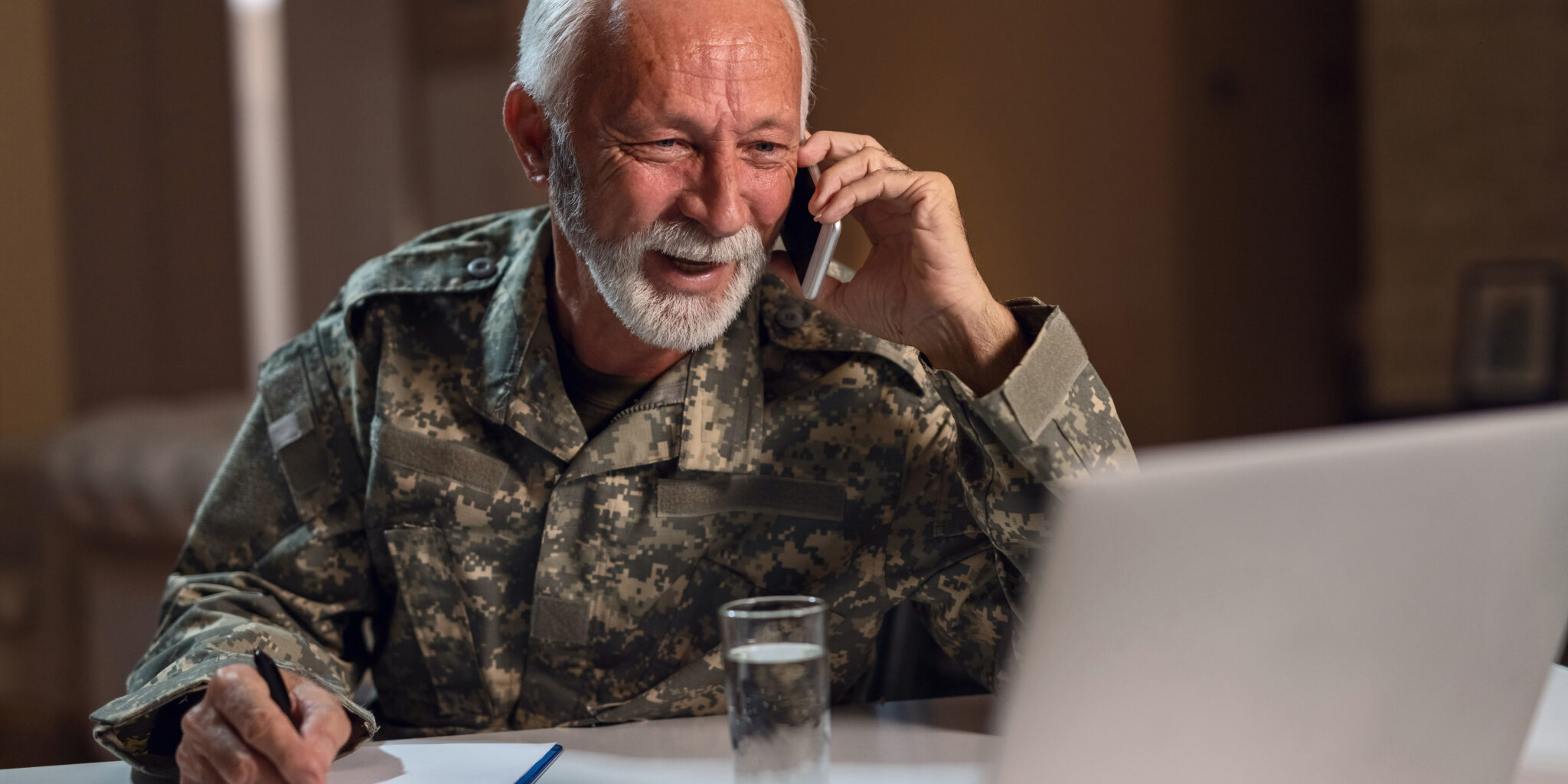 What Insurance Is Available for Veterans With Mesothelioma?
Often, veterans are eligible for several types of benefits through the Department of Veterans Affairs (VA). Specifically, health and life insurance provide care for millions of vets in the U.S. Not all people qualify for VA health plans. Moreover, VA life insurance has strict enrollment requirements.
Consequently, many people (especially senior citizens) sign up for additional forms of coverage. For example, at 65 years old, most Americans enroll in one or more Medicare plans. For many, Medicare Part B doctor and outpatient coverage pays for visits for illnesses not related to the individual's military service. Meanwhile, the same person may use VA healthcare to pay for service-connected cancers like mesothelioma.
The type of insurance and the amount of coverage you qualify for depends on several factors. Commonly, things that affect a veteran's insurance eligibility include:
Age
Amount of coverage requested
Discharge status
VA benefits enrollment
Typically, TRICARE and the Veterans health care program meet federal health coverage requirements. Still, many seniors enroll in Medicare at the age of eligibility. Additionally, private insurance potentially provides extra coverage for vets with extensive medical needs – like those with mesothelioma.
VA Health Coverage
In general, veteran's health benefits come from federal programs (like the Department of Defense's TRICARE plans). Usually, veterans sign up for health insurance through the VA on the eBenefits website. Eligibility for VA programs largely depends on your military service record (including your type of discharge). Also, illnesses and injuries (especially debilitating ones) related to your military time affect your benefits eligibility and compensation amount.
Types of VA health insurance and coverage include:
Spina bifida health care benefits program
TRICARE
VA Civilian Health and Medical Program (CHAMPVA)
Veterans' health care program
Today, the VA healthcare system serves millions of vets and their family members. To manage these numbers, priority groups determine which people vitally need care. Additionally, people are grouped according to covered benefits. For instance, a veteran with a service-connected illness like peritoneal meso is a high priority. Conversely, high-wage earning vets without any disabilities or illnesses relating to their military service fall into lower priority groups.
Ultimately, the VA uses the following criteria when deciding which priority group a veteran belongs in:
Disability rating
Income level
Military service history
Qualifying for Medicaid
Receiving VA pension benefits
Veterans' Group Life Insurance
During their service, most military members had life insurance through the Servicemembers' Group Life Insurance (SGLI) program. After being discharged, vets have up to 1 year and 120 days to enroll in SGLI's sister program, Veteran's Group Life Insurance (VGLI). With VGLI, you keep your life insurance coverage after leaving the military for as long as you pay the associated premiums.
Generally, the total amount of coverage depends on the amount of SGLI coverage you had during your service.
Life insurance benefits range from $10,000 to $400,000.
Applications for VGLI go through the Office of Servicemembers' Group Life Insurance (OSGLI) using Prudential's website. Alternatively, you can apply for VGLI online through eBenefits or by mail or fax. First, download the Application for Veterans' Group Life Insurance (form SGLV 8714) and send it to the OSGLI in Philadelphia, Pennsylvania.
Also, a VGLI policy can be converted into a civilian policy. Generally, VA life insurance policies transfer to commercial life insurance policies at standard premium rates and without a good health check. To convert a VGLI policy:
Look at commercial life insurance policies and choose an insurance company.
Apply for coverage at the company of your choice.
Ask the OSGLI for a VGLI Conversion Notice to give to your new insurance company.
Give your VGLI Conversion Notice to the life insurance agent in charge of your application.
Additional Insurance Benefits for Veterans
In extreme cases, the medical needs of a veteran require additional types of care and health coverage. To protect these individuals, the VA offers special benefits to those who qualify. For example, VGLI policyholders who become totally disabled or permanently ill (like some patients with advanced-stage asbestos cancers) have additional options.
The VA allows qualifying policyholders to apply to waive life insurance premiums. Waiving premiums frees you from paying monthly on your policy. Typically, the VA allows a waiver for payment up to one year. To qualify, you must:
Be diagnosed with a disability that prevents employment
Covered under Service-Disabled Veterans Life Insurance (S-DVI) program
Disability happens before you turn 65 years old
Totally disabled for at least 6 consecutive months
Also, accelerated life insurance benefits offer early payment of a life insurance plan in certain circumstances. By applying, the VA pays 50% of the benefit amount in increments of $5,000 before the veteran's death. To qualify, the vet or a covered spouse must submit a written statement from a doctor that you have 9 months or less to live. In addition to the statement, the policyholder must fill out the Claim for Accelerated Benefits (form SGLV 8284).
The high costs of mesothelioma treatment, combined with the fast-spreading nature of its tumors, may qualify some vets for accelerated benefits.
Medicare
Currently, Medicare is a federal health care program available to elderly adults in the U.S. Usually, you apply for Medicare at the age of 65. Yet, some younger Americans with disabilities qualify before 65 years old.
Medicare is split into four parts. Like VA priority groups, Medicare Part plans cover different costs and levels of care. Generally, you can only apply for Medicare coverage during certain times of the year.
Medicare insurance veterans qualify for after 65 include:
| | |
| --- | --- |
| Part A | You automatically receive Part A upon Medicare enrollment. Includes inpatient hospital services, hospice, and skilled nursing care. |
| Part B | Includes doctor visits, lab tests, medical equipment, and emergency medical transportation (usually an ambulance). |
| Part C | Medicare Advantage (MA) is a private health insurance that combines different aspects of Medicare into one commercially operated plan. |
| Part D | Prescription drug coverage bought through a private insurance company. |
Private Health Insurance for Veterans
While VA-provided and Medicare-funded healthcare support many veterans, private health insurance may offer additional, needed coverage. Private health insurers include companies on the Marketplace as well as employer-provided health plans.
Asbestos-induced diseases often require a full continuum of treatment. Expensive medical bills and traveling for treatment frequently lead to financial distress.
Compensation for veterans with mesothelioma or another asbestos-related illness may come from asbestos trust funds or a settlement. Talking with an experienced attorney is the first step in making a claim.