How to Hire a Mesothelioma Lawyer as a Veteran
Because it's a rare cancer, a mesothelioma diagnosis usually reveals a history of toxic asbestos exposure. A third of American mesothelioma diagnoses occur among U.S. veterans due to the heavy use of the material in Navy ships, military aircraft, and to fireproof areas of buildings. Hiring an experienced mesothelioma lawyer can help veterans receive compensation for their illness as well as increase settlement totals.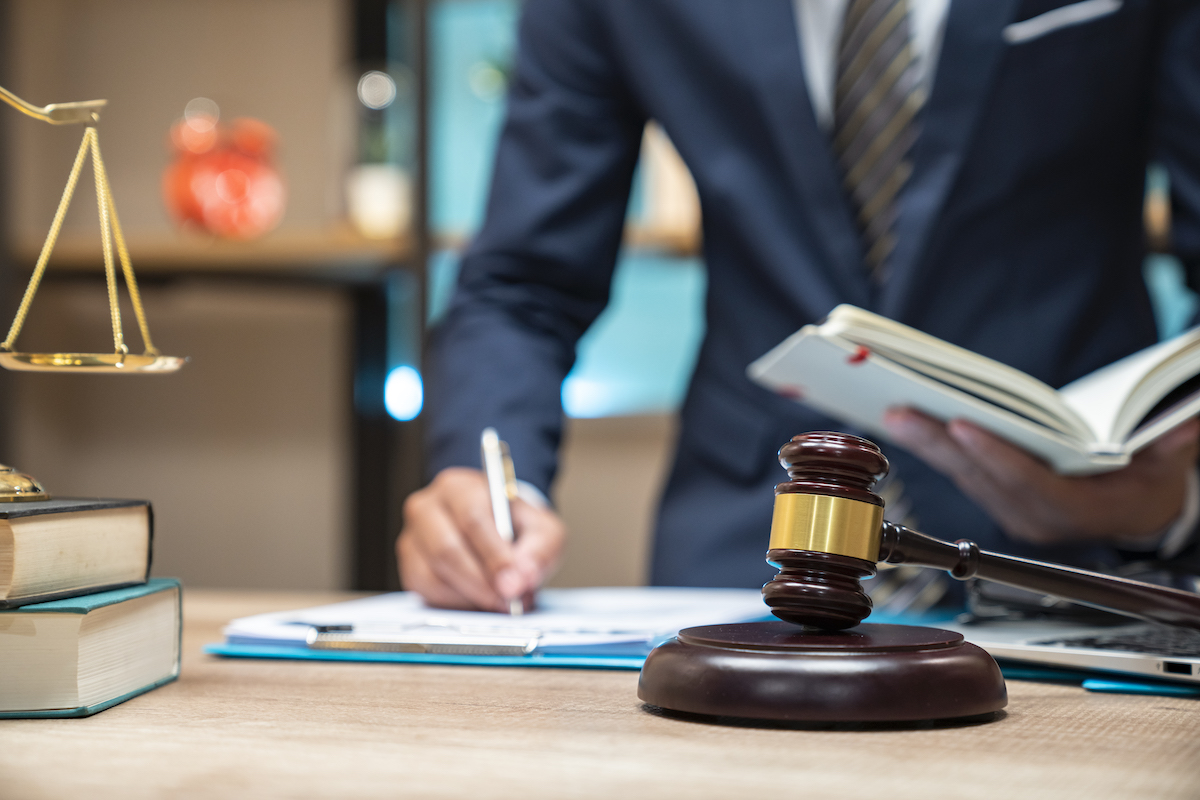 Why Should Veterans Hire a Mesothelioma Lawyer?
Generally, a mesothelioma cancer diagnosis among veterans is an indication of past exposure to asbestos. To seek legal compensation, hiring a mesothelioma lawyer is an important option for veterans.
Manufacturers added the material to a range of products, such as sheet gaskets, adhesives, insulation, and more. Commonly used asbestos-containing materials in the military include:
Boilers and ducts
Brake parts
Bricks
Cigarette filters
Compressors
Concrete
Drywall
Fireproof textiles
Flooring
HVAC pipe wrap
Mortar
Ovens
Paint
Roofing tiles and adhesive
Wiring
In the U.S. military, the risk of asbestos exposure was especially high aboard Navy and Coast Guard ships. Most asbestos-related diseases occur among former service members who spent large stretches of time on naval vessels, below deck, or working in shipyards. Regardless, every branch used asbestos for a variety of functions. Consequently, nearly all veterans were at risk of asbestos exposure.
One-third of cases affect U.S. military veterans – and the rate has yet to decline.
Though asbestos exposure happened during many vets' military service, they still have the right to seek legal compensation for their injuries.
Types of Legal Claims for Veterans
Veterans who developed mesothelioma because of negligent asbestos exposure may be entitled to compensation. With the help of a lawyer, a vet or their family can file a legal claim in the best jurisdiction for their case. Moreover, qualified asbestos attorneys know how to help plaintiffs raise their settlement total.
It's important to reach out to a mesothelioma attorney (or make consultations with a few attorneys) as soon as you receive an asbestos-linked diagnosis. Each state's statute of limitations sets a limit on the amount of time plaintiffs have to file claims. Known as the "date of discovery," plaintiffs in states like Louisiana have only one year to file a personal injury claim.
Personal Injury Lawsuits
Veterans file personal injury lawsuits after being diagnosed with an asbestos-caused disease. As such, the veteran is the plaintiff in this type of legal claim. Compensation includes reimbursement for medical costs, travel expenses, and lost wages.
Each state sets its own time limit (i.e., the statute of limitations) for filing a case. Depending on your case's jurisdiction, you may have between two years (in states like Texas, Arizona, New Jersey, Pennsylvania, and others) and six years (in states like North Dakota and Maine).
You may also be able to file personal injury claims in several jurisdictions or states. Hiring an experienced mesothelioma lawyer can help guide you through your case.
Wrongful Death Lawsuits
Typically, family members file a wrongful death lawsuit after the passing of the veteran. Like personal injury lawsuits, this type of claim is filed against the company (or companies) responsible for the vet's asbestos exposure. A settlement likewise seeks compensation for medical expenses, lost wages, and end-of-life and funeral costs.
Mesothelioma lawsuits are not filed against the U.S. government or the VA.
Losing a loved one to mesothelioma can be a stressful time. Following an initial interview, a professional asbestos lawyer can manage your case with minimal involvement required.
Asbestos Trust Fund Claims
In some instances, filing a personal injury or wrongful death lawsuit isn't an option because the company previously filed for Chapter 11 bankruptcy protection. Many companies that filed for bankruptcy (primarily asbestos manufacturers) set up asbestos trusts for future claimants.
Attorneys guide you through the process of filing an asbestos trust fund claim. Moreover, they may show you other trusts available for compensation.
VA Benefits Claims
Veterans with mesothelioma may also take advantage of earned benefits from the U.S. Department of Veterans Affairs (VA). Asbestos cancers can be aggressive and spread quickly. For some patients, the physical complications can be physically weakening. As such, the VA covers asbestos-caused cancers and provides health and disability benefits to eligible vets.
VA benefits include:
Disability housing grants
Education assistance
Health coverage
Life insurance
Monthly disability compensation payments
Survivors benefits
To file a VA benefits claim, submit VA Form 21-526EZ online, by mail, or in person at a local VA regional office.
How Much Does an Asbestos Attorney Cost?
Asbestos attorneys charge differing fees based on their area. In some states or cities, the cost of hiring a mesothelioma lawyer is much higher than in other places in the country. For example, the cost of the legal work involved in filing an asbestos lawsuit (i.e., depositions, travel, client costs) is more expensive in some large cities.
Regardless, most mesothelioma lawyers take payment on a contingency fee basis. A contingency fee pays a percentage of the total settlement amount to the legal team. If, for instance, a case settles for $350,000 and the contingency fee is 30%, the plaintiff would receive $245,000.
Other expenses may be included in the cost of hiring an asbestos attorney. A lawyer may charge for court costs or the costs of filing documents with the appropriate court. All the costs plaintiffs are responsible for can be found in the lawyer's contracting agreement.
Other attorney costs include:
Flat rate fees – Attorneys charge a flat rate for all the work done on a case.
Hourly rate fees – Attorneys charge for work done on an hourly basis.
Research potential legal representation and make appointments for case consultations to get to know your mesothelioma lawyer.
Alternative to Hiring a Lawyer
In some instances, vets and their families are worried about hiring a lawyer because they consider it expensive. Usually, attorneys charge up to 40% in contingency fees for all their legal work on your case.
Though some may consider that too substantial a percentage, the benefit of hiring mesothelioma legal representation can be even greater. Knowledgeable attorneys have databases of information about asbestos-containing products and manufacturers. With these lists, your lawyer can help you shape your case and plan a settlement.
Without hiring a lawyer, you could miss out on filing a lawsuit in the most favorable district for your case. You may overlook available asbestos trust fund claims. Moreover, hiring an ineffectual lawyer can curb your final settlement.
Best Mesothelioma Law Firm to Contact
Ultimately, hiring the best mesothelioma law firm for your veteran (or the family of a veteran) depends on the factors of your case. Typically, attorneys understand the stresses of cancer treatment. Your legal team will limit your responsibilities in the case. Usually, an opening interview is all a lawyer needs to carry out your case.
Consult with a qualified professional as soon as possible, to avoid passing state statute of limitations.