Top Asbestos Exposure States in The U.S.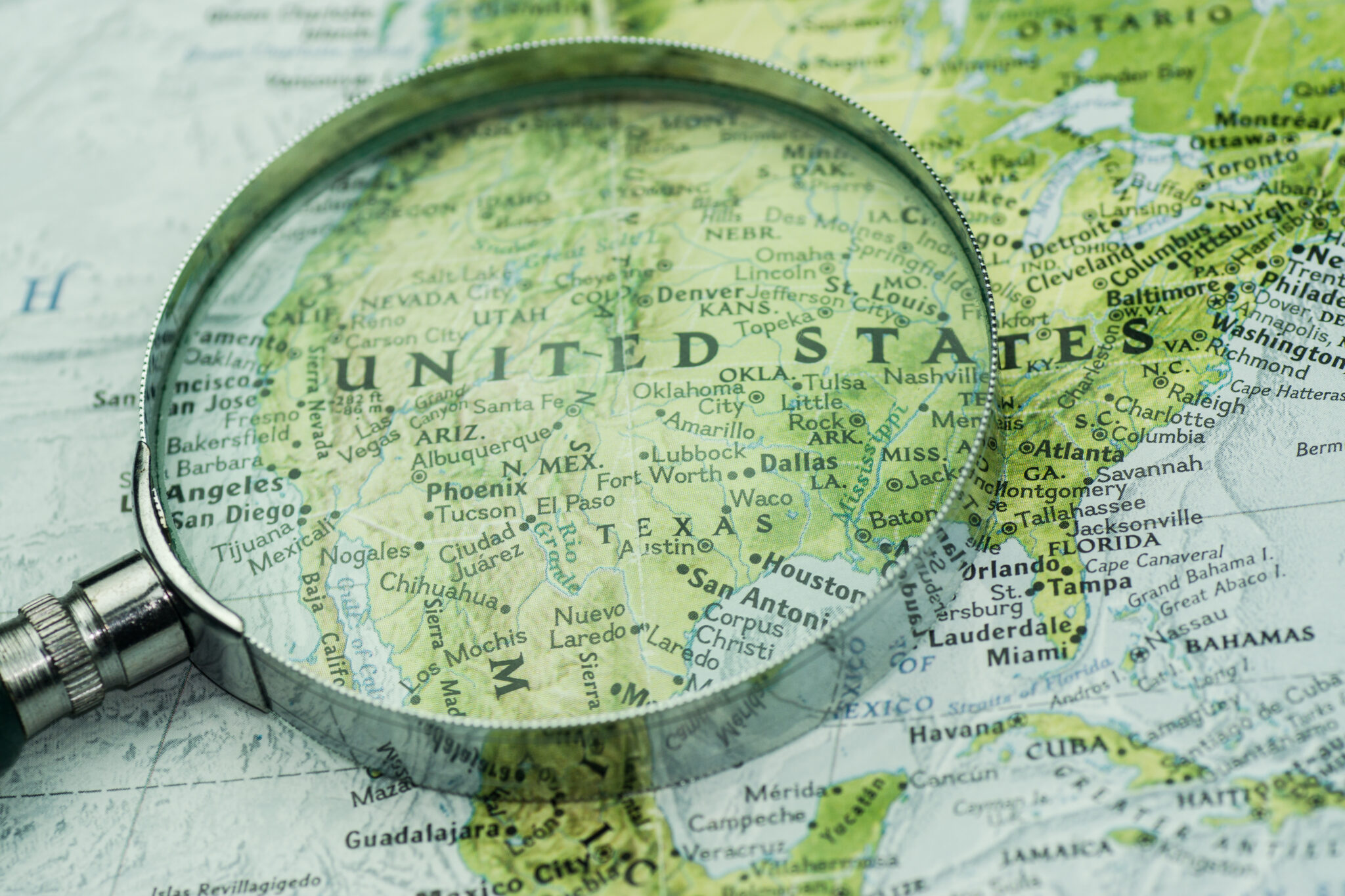 Top States for Asbestos Exposure in the United States
The top states for asbestos exposure account for a majority of mesothelioma cases. Starting in the early 1900s, the United States heavily relied on asbestos in building components, fabrics, and beauty products. At one point in time, the toxin was even considered a "miracle" because of its accessibility, durability, and heat resistance. The United States' asbestos industry peaked in the 1970s before new laws were set to protect citizens from asbestos exposure.
Asbestos is a group of natural minerals that are fibrous in structure. The tiny fibers that make up the toxin can crumble, release into the air, and be inhaled or ingested through the nose and mouth. The fibers often become stuck in the mesothelium, the tissue that lines various organs and cavities throughout the body. 
Over a long period of exposure, the fiber can irritate. As a response, the body creates fluid to help subside the irritation and scar tissue. Between the occurrence of irritation and the first symptoms of mesothelioma, DNA changes healthy cells into malignant (cancerous) ones. The latency period of mesothelioma is about 10 to 50 years.
Before we knew asbestos was a carcinogen, thousands of U.S. consumer products contained it. As a result of its widespread use, thousands of citizens are diagnosed with an asbestos-related disease each year, according to the Centers for Disease Control and Prevention.
Heavy regulation limits asbestos use today, but there is no full ban in the United States. Some companies find loopholes in our laws that allow small amounts of asbestos in some imported products. The main exporters of asbestos are Russia, China, and Kazakhstan. No amount of asbestos is safe, but thankfully more veteran healthcare bills are being passed in an effort to support Veterans. Today, many buildings, homes, and schools built before the 1980s may still contain asbestos.
Top 6 Asbestos Exposure States
1) California
California is the top state for asbestos exposure-related deaths in the entire United States. Each year, about 1,000 citizens pass away from mesothelioma, asbestosis, or lung cancer. A total of over 20,000 citizens have passed away from an illness related to asbestos exposure since 1999. Citizens who risk exposure likely worked in the mining, oil, shipyard, or power plant industries. California is also home to natural asbestos deposits scattered over dozens of counties, but does contain the West LA VA and Palo Alto VA Medical Center for treatment.
2) Pennsylvania
Pennsylvania is the second-highest state for asbestos-related deaths. Between 1999 and 2018, over 14,000 citizens passed away from mesothelioma, asbestosis, or lung cancer. Natural asbestos deposits gave the state nickname of "asbestos capital of the world." Four large amphibole asbestos mines unearthed large amounts of the toxin. Besides the mining industry, other occupations at steel mills, locomotive factories, and shipyards could have exposed thousands of workers.
3) Florida
Like Pennsylvania, over 14,000 Florida citizens died from an asbestos-related disease between 1999 and 2013. The top industries in Florida responsible for occupational exposure include offshore oil mining, power plants, shipyards, and construction. The Orlando VA Medical Center is the flagship medical center for veterans exposed to asbestos.
4) Texas
Between 1999 and 2013, nearly 12,000 residents of Texas passed away from asbestos-related deaths, ranking as one of the highest states for exposure. While asbestos naturally occurs at multiple sites in Texas, occupational industries could expose workers to dangerous amounts of the toxin. Specifically, the petroleum industry, chemical plants, shipping companies, steel mills, and automobile factories have exposed workers on a regular basis.
5) New York
New York ranks as a top state for asbestos exposure. New York used asbestos heavily in buildings. In New York City, skyscrapers were filled with the toxin throughout insulation and other building materials. Between 1999 and 2013, over 12,000 New York citizens passed away from mesothelioma, asbestosis, or lung cancer. Major asbestos industries in the state include mining, power plants, ships and shipyards, and construction. New York does have a robust VA Healthcare System with it's flagship facility located in Albany, New York.
6) Illinois
Illinois ranks as one of the top states for asbestos exposure and mesothelioma deaths because of the state's extensive history of asbestos use. Between 1999 and 2017, over 12,000 Illinois citizens died from an asbestos-related disease. Mesothelioma makes up nearly 20 percent of asbestos-related deaths, while lung cancer accounted for a majority of the remaining 80 percent. Most instances of contact with the toxin occurred in occupational settings. Occupations and industries at risk are shipyards, demolition, renovation, construction, and military service. Illinois counties with the most asbestos-related deaths are Cook, DuPage, Lake, Will, and Madison. If you feel like you were affected by asbestos in Illinois, contact us for consultation today.
Related: Top 10 States for Veteran Healthcare