Honoring Our PACT Act Officially Becomes Law - Toxic Exposure Bill
The Honoring Our PACT Act was officially signed by President Biden, meaning that millions of Veterans and their loved ones will receive improved benefits and services.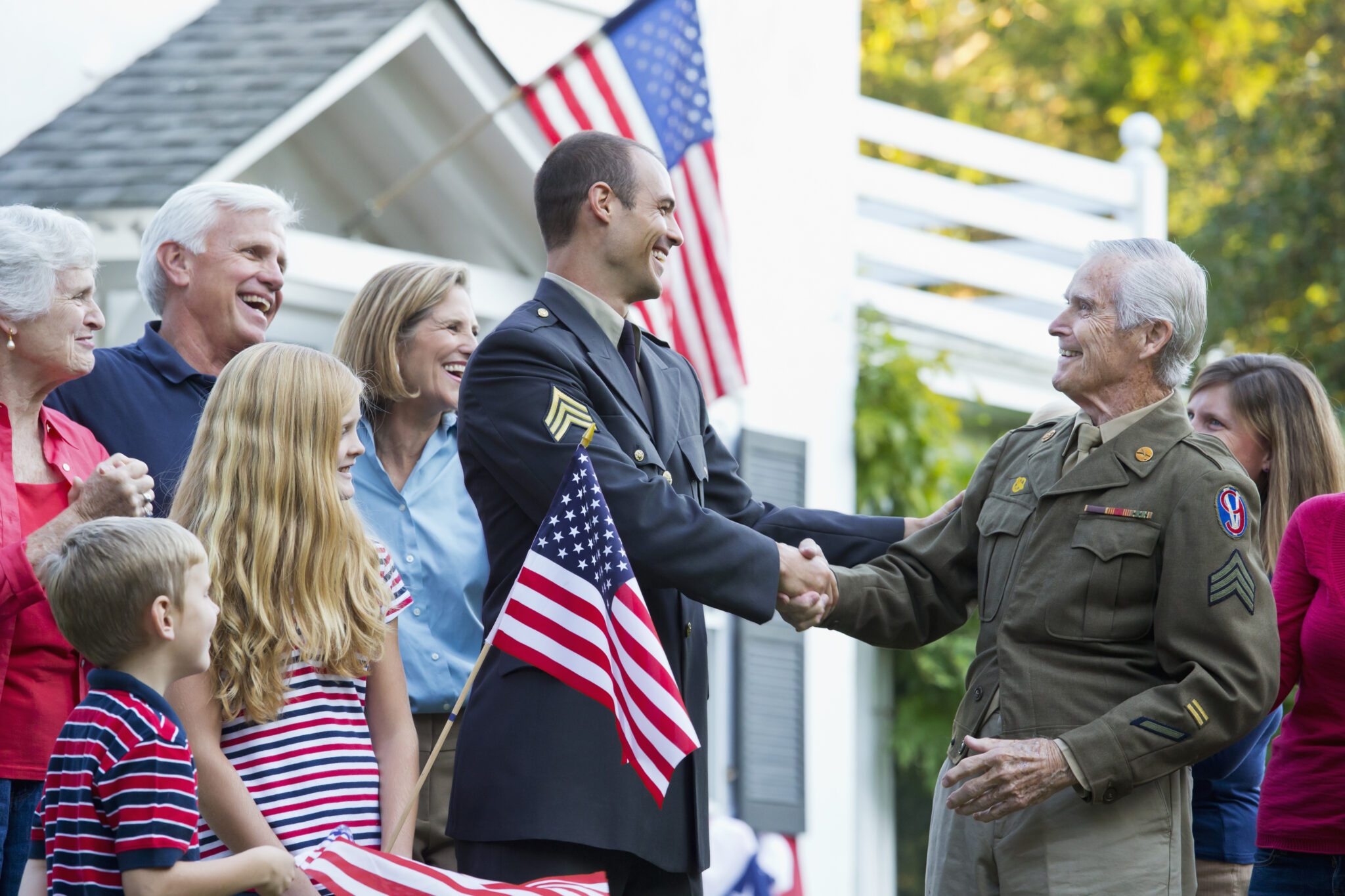 PACT Act 2022 Signed by President – Toxic Exposure Bill Officially Law
April 2023: PACT Act Performance Dashboard Update
December 2022: PACT Act Week of Action being hosted by VA.
October 2022: The PACT ACT is now taking Veteran enrollment.
Related Acts: Grieving Families Act – Senate Bill S74A

After passing in the House and coming up short in the Senate before being reworked, the Honoring our PACT Act of 2022 is officially a law. On August 10th, 2022, President Joe Biden signed the bill into law during a ceremony in the east room of the white house. This historic bill is a big win for veterans and a rare bipartisan victory for Congress. "Toxic smoke, thick with poison spreading through the air and into the lungs of our troops. When they came home many of the fittest and best warriors that we sent to war were not the same. Headaches, numbness, dizziness, cancer. My son Beau was one of them," said President Biden.
This historic law will give much needed health benefit access for veterans exposed to deadly chemicals and carcinogens due to burn pits and toxic smoke.
What Passing the Honoring Our PACT Act Means
This legislation is the most comprehensive bill aimed toward Veterans in over 30 years. The passing of the toxic exposure bill (PACT Act) means that more than 5 million Veterans will receive timely and improved benefits and services. The primary focuses of the bill include:
Expansion of Health Care Eligibility

Toxic Exposure Presumption Process
Improving the Establishment of Service Connection Process for Toxic-Exposed Veterans
Presumptions of Service Connection
Research Matters
Improvement of Resources and Training Regarding Toxic-Exposed Veterans
Resourcing
Records and Other Matters
Improvement of Workforce of Department of Veteran Affairs
Exposure Bills Covered Under the Honoring our Promise to Address Comprehensive Toxics Act
Toxic Burn Pits Exposure and Disability Benefits
For years, Veterans have been exposed to toxic burn pits during their service. The new legislation will recognize the presumption that any American Service Member stationed in combat zones for the last 32 years could have been exposed to toxic burn pits. Veterans exposed during their military service will now have access to disability compensation and other VA benefits.
Camp Lejeune Contaminated Water Exposure
From August 1953 to December 1987, the military exposed Veterans and citizens to contaminated water at Camp Lejeune, North Carolina. The Camp Lejeune Justice Act of 2022 will provide a federal cause of action for individuals exposed to contaminated water for not less than 30 days. Victims of Camp Lejeune contaminated water-related illnesses will be able to submit claims and receive health care and benefits through the passage of the Honoring Our PACT Act. Those eligible for Camp Lejeune claims may be able to access compensation.
Agent Orange Veterans Who Were Exposed
Within the Honoring Our PACT Act, the Veterans Agent Orange Exposure Equity Act of 2022 protects Veterans exposed to herbicide agents, such as Agent Orange, during their service. The bill will extend coverage to Veterans who served in places like Laos, Cambodia, Guam, and many other military locations. This legislation will expand the number of Veterans eligible for VA cancer center care, medical services, and nursing home care.
Tumultuous Journey for PACT Act in Senate
The US Senate issued its final vote approving the Honoring Our PACT Act Tuesday, August 2, 2022. The Senate previously passed this particular legislation and voted on it for the third time on Tuesday clearing a crucial hurdle. After slight modifications to the bill in the House, the PACT Act made its way back to the Senate where it failed with a vote of 55-42, failing to meet the necessary 60 votes. In fact, 25 senators who previously voted in favor of the bill retracted their vote with newfound concerns about the legislation. The Senate leaders agreed on Tuesday to vote again on the bill, passing it with a final vote of 86-11. The Senate invited several Veterans inside the Senate gallery to watch the final vote passing the Honoring Our PACT Act of 2022.
What is Next for the Law?
Mesothelioma Vets is thrilled over this bipartisan legislation that will provide life-saving healthcare for millions of Veterans. If you have questions about the Honoring Our PACT Act, Mesothelioma Vets can assist you. Contact us today to learn how this new bill could change your life.